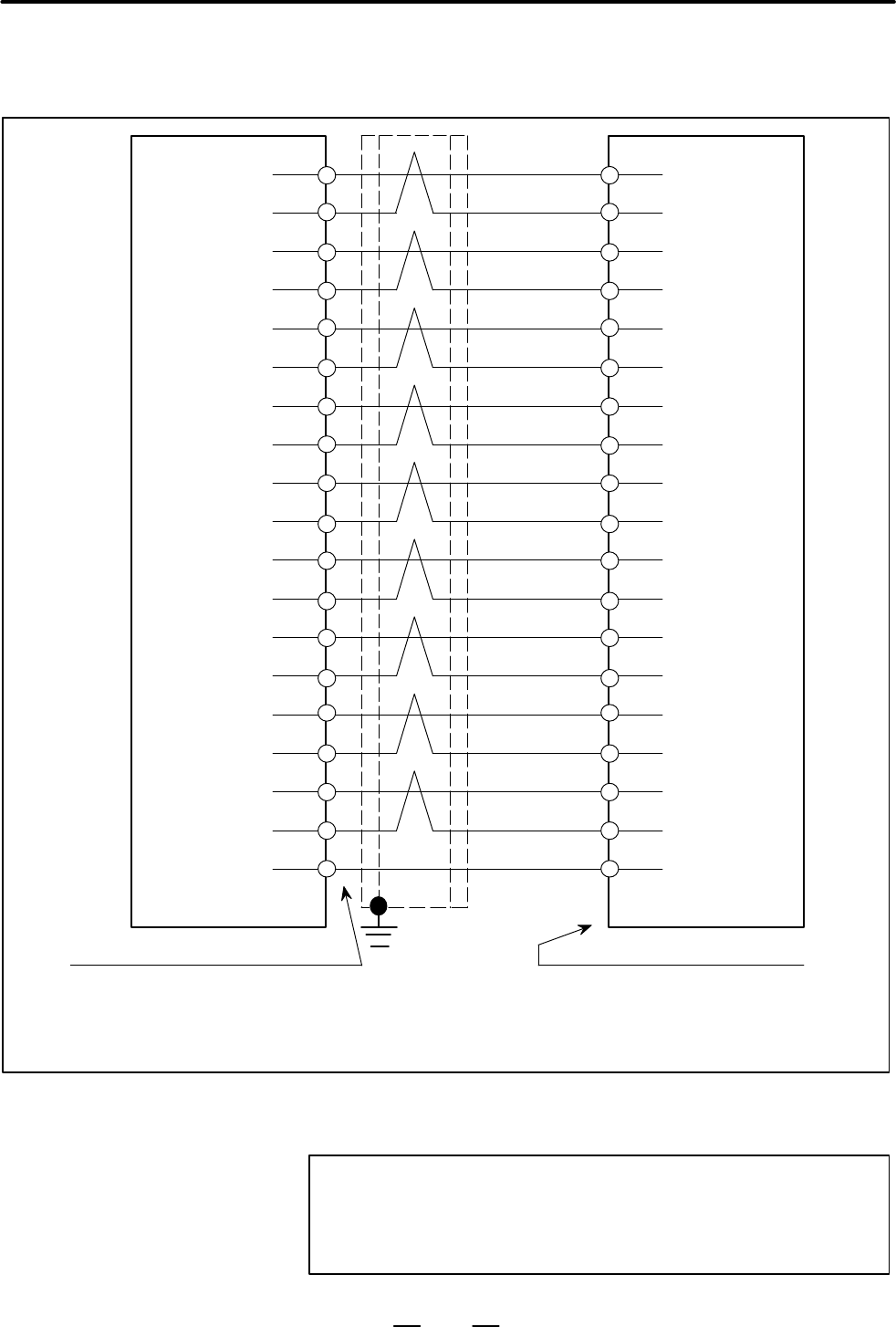 9. CONNECTION
66
(2)
For connection to Series 0
–
C or Series 15
–
A (TYPE A I/F)
Connector
Connector: PCR
–
E20FA etc.
Connector name
JV1B: L axis (first axis)
JV2B: M axis (second axis)
( 1)
( 2)
SVU
SVUC
No connect (Note)
Wire material: 0.08mm twisted pair totally shielded cable (10 pairs)
CAUTION
Pin 9 of the amplifier is not connected internally. This pin
should be connected to pin 13 on the NC with a twisted pair
cable, the other conductor of which is *MCON.