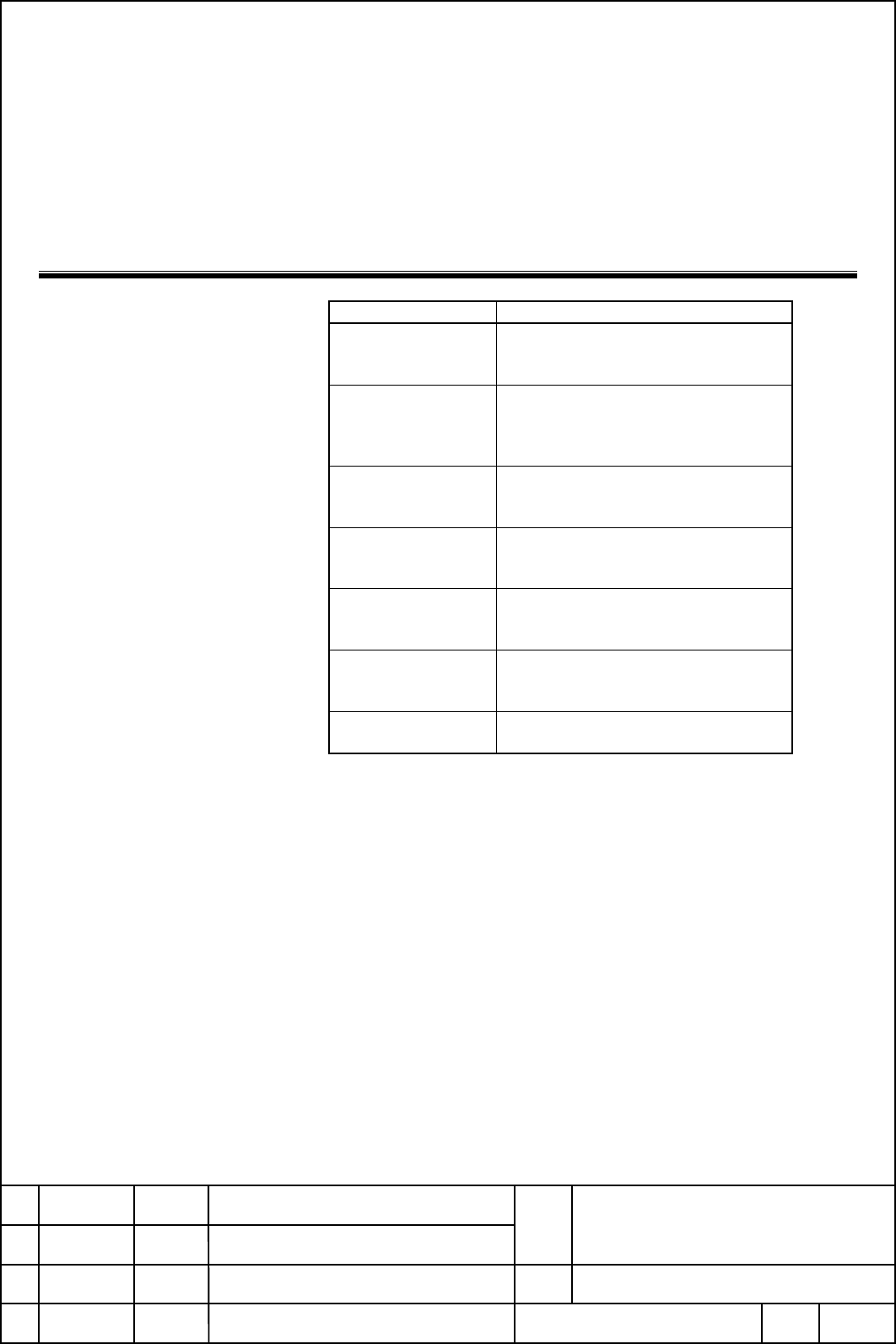 Ed.
Date
Name
Draw.
SPECIFICATION
A-90155
Page
18/3
2005.7.21
Correction of part2005.8.12
NOT EMPTY POT
The pot number specified to attach a tool
is not empty.Please specify an empty pot
number.
NOT EMPTY
TOOL_NO
There is no empty tool management
number to be add to tool management
data at tool attachment screen.Please
check tool management data table.
THERE IS NO TOOL
IN THE SPECIFIED
POT
There in no tool in the specified pot in tool
detachment.
ABNORMAL
END(ATTACH)
When a tool is attached automagically,
the signal status is not correct. Please
check signal.
ABNORMAL
END(DETACH)
When a tool is detached automagically,
the signal status is not correct. Please
NOT TURN
ABNORMAL SIGNAL
OFF
Please turn off abnormal signal
(attachment and detachment)
NOT TURN FINISH
SIGNAL OFF
Please turn off finish signal (attachment
and detachment)