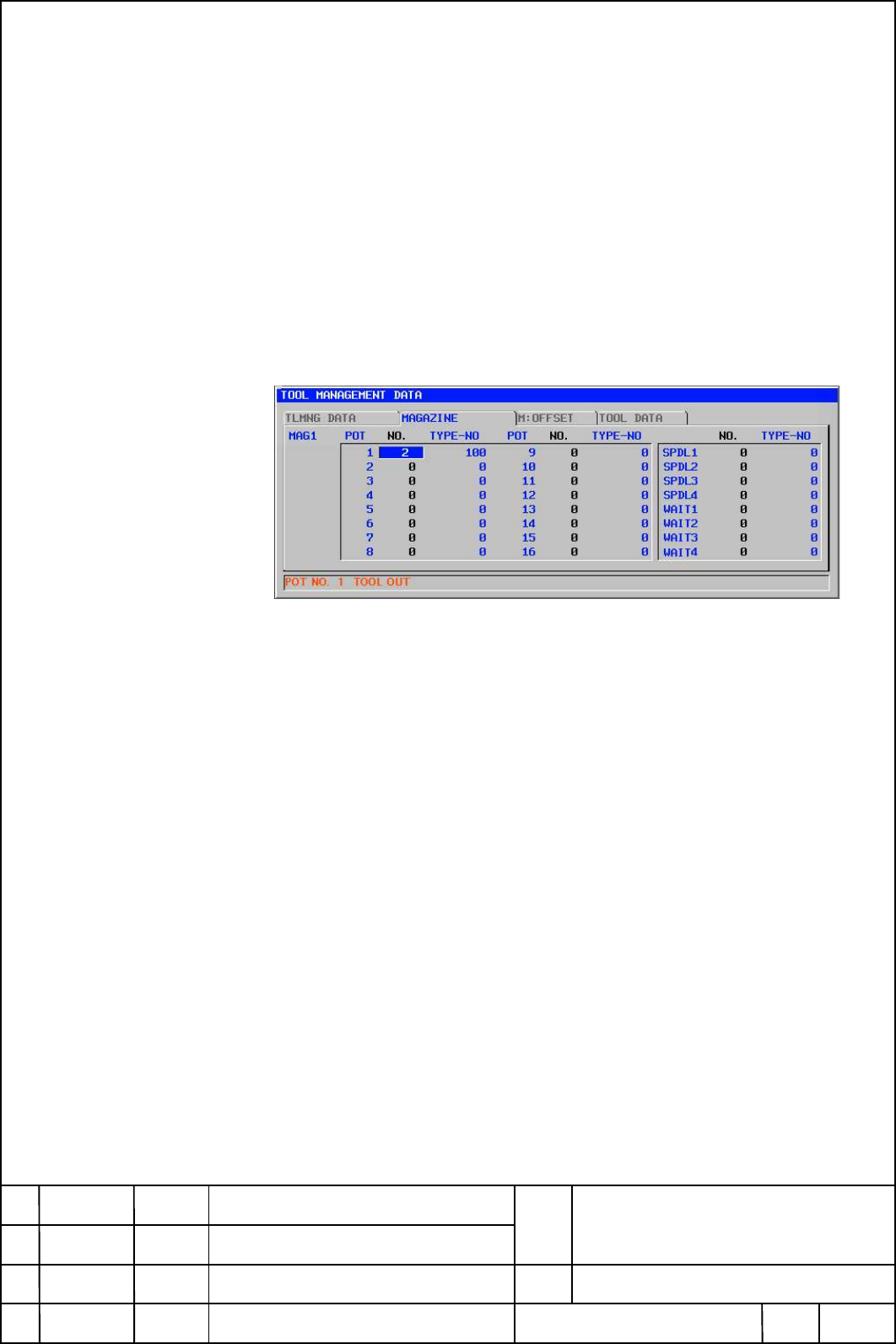 Ed.
Date
Name
Draw.
SPECIFICATION
A-90155
Page
7/3
2005.7.21
Correction of part2005.8.12
soft-key operation
[CAUSE1] - [CAUSE5]
- after pressing [DETACH] soft-key, to select the result of tool detachment you
have to select and press one soft-key:
After the soft-key is pushed, the tool will be detached.
In automatic tool detachment mode,
"
POT NO.*** TOOL OUT
"
is displayed
in the message window of Magazine management table screen.
(*** is the pot number that is detached.)
[CANCEL]
- cancel tool detachment: