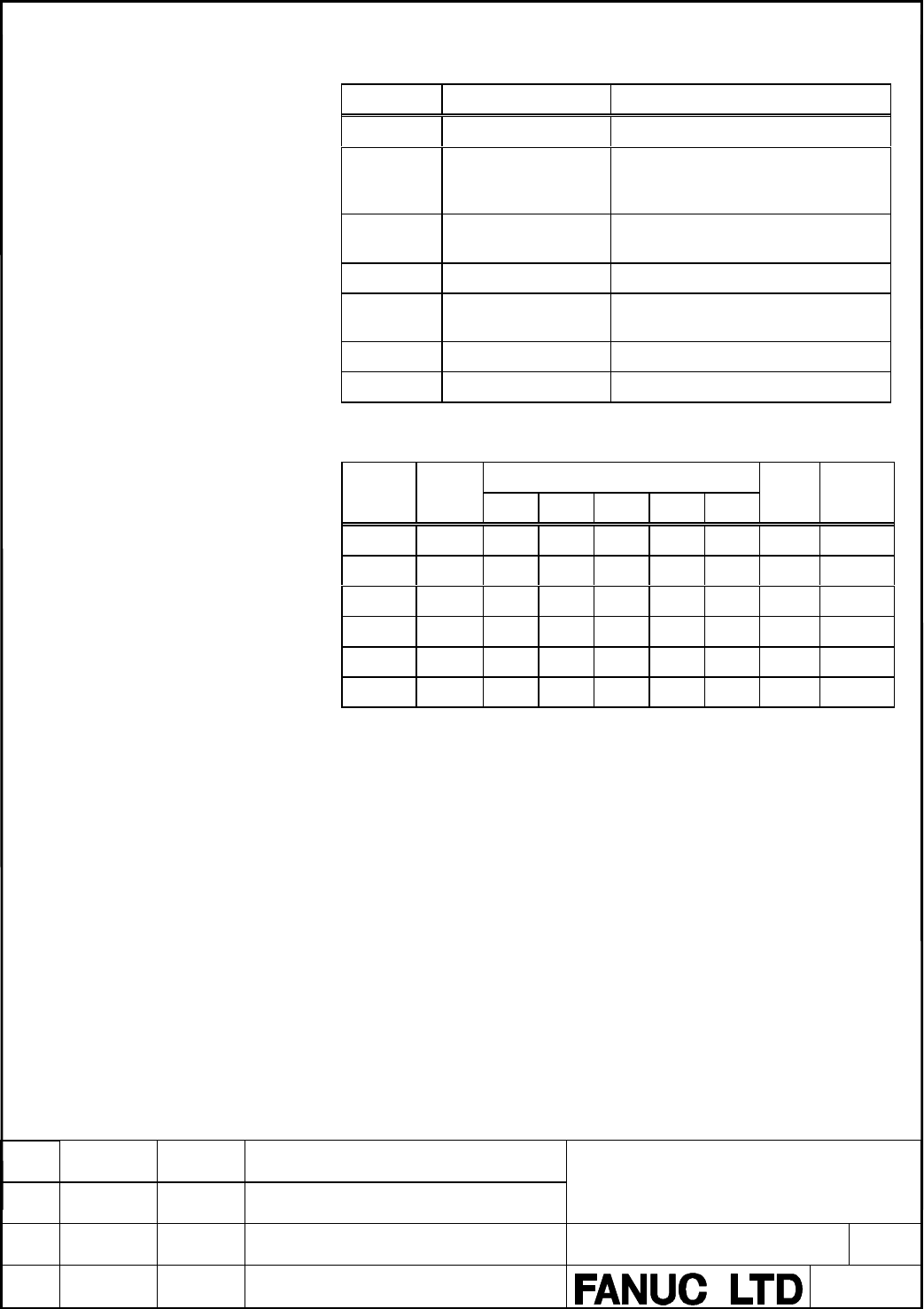 Programming Manual
Hanaoka
New
A-78550E
DESCRIPTION
316
TITLE
DRAW.NO.
Parameters
Parameter
Data type
Meaning
EN
BOOL

Execution of search
LEN
Constant

The number of registers starting at AR
that makes up the memory block to
AR
ANY_BIT
ANY_INT
Head address of array
INX
WORD

Search start index
ANY_INT
Search value
FD
BOOL

Whether any value satisfies the condition
ONX
WORD

Index of value that satisfies the condition
Memory Type
Memory
Constant
Omissible
Note Only %SK can be specified.
Example
When %I00001 is set to ON, and the elements of the array between
%R00001 and %R00016 are 100, 20, 0, 5, 90, 200, 0, 79, 102, 80, 24, 34,
987, 8, 0, and 500, setting the initial value of %R00100 to 5 starts
a
search, starting from %R00006, for those array elements whose value is
0.
In the following example, the first scan reveals %R00007, %Q00100 is
set to ON, and %R00100 is set to 7. In the second scan, the search
starts from %R00008, %R00015 is revealed, %Q00100 is set to ON, and
%R00100 is set to 15. In the next scan, the search starts from %R00016
but, because the value of %R00016 is other than 0, %Q00100 is left set
to OFF, and %R00100 is set to 0. In the next scan, the search starts
from the head of the array, namely %R00001.