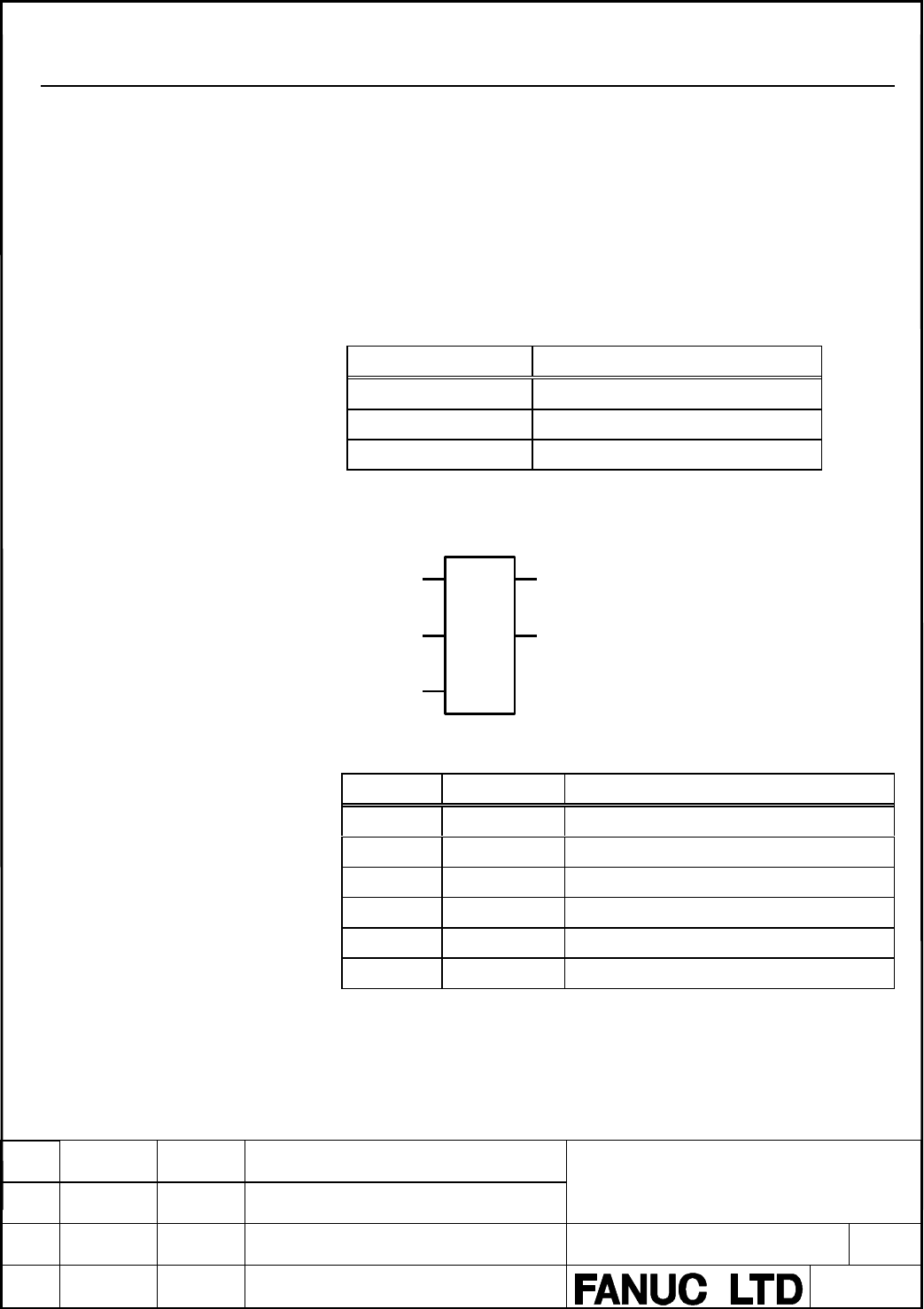 Programming Manual
Hanaoka
New
A-78550E
DESCRIPTION
316
TITLE
DRAW.NO.
Function
When EN is set to ON and is receiving the power flow, PMC_DECODE
extracts continuous 16 x n (depending on the array size of output
parameter Q) integer data from the integer data of input parameter IN
and that of BASE, decodes it, then sets the corresponding bit of output
parameter Q.
PMC_DECODE_(type) instructions
PMC_DECODE_INT
Decode

of INT data
PMC_DECODE_UINT
Decode

of UINT data
PMC_DECODE_DINT
Decode

of DINT data
Format
PMC
DECODE
???????
???????
???????
LEN
Parameters
Parameter
Data type
Meaning
EN
BOOL

Execution of operation
LEN
Constant

Length of Q array(WORD)
BASE
ANY_INT

Decode indication number
ENO
BOOL

Returns the value of EN
Q
WORD

Result of decoding