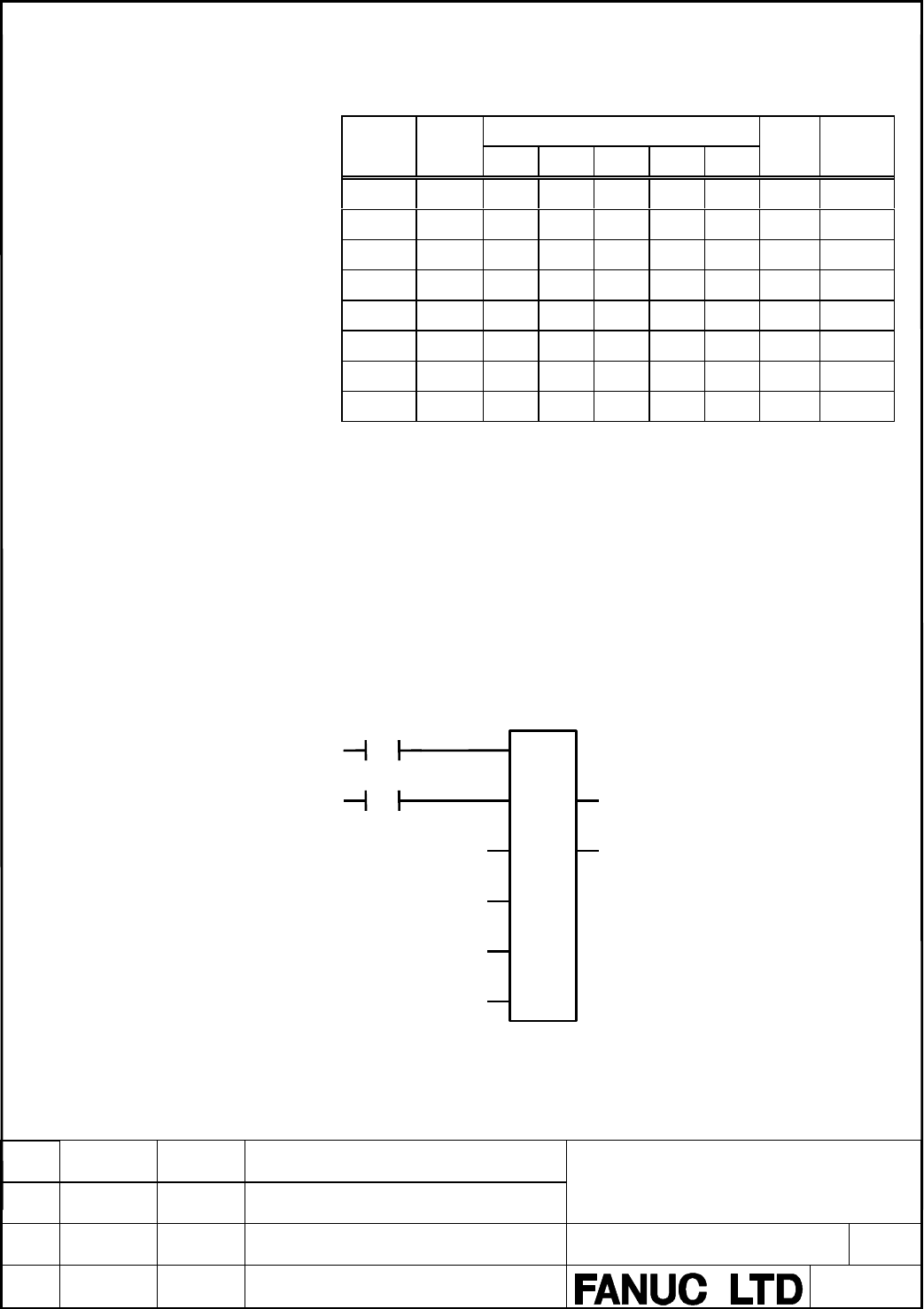 Programming Manual
Hanaoka
New
A-78550E
DESCRIPTION
316
TITLE
DRAW.NO.
Memory Type
Memory
Constant
Omissible
Note Only %SK can be specified.
Example
When %I00001 is set to ON, the axis specified in the C group (GRP
=
+000003) is subjected to high-speed positioning (CMD = 000000) at the
speed specified with %R00011, over the distance specified with
%R00013.
The completion flag is output to %Q00002 and the error code is output
to %Q00003.
In addition, the system can be reset by setting %I00002 to ON.
PMC
AXCTL
Q
%I00001
GRP
CMD
CONST
+000003
%R00010
000000
R
ERR
%Q00002
%Q00003
%I00002