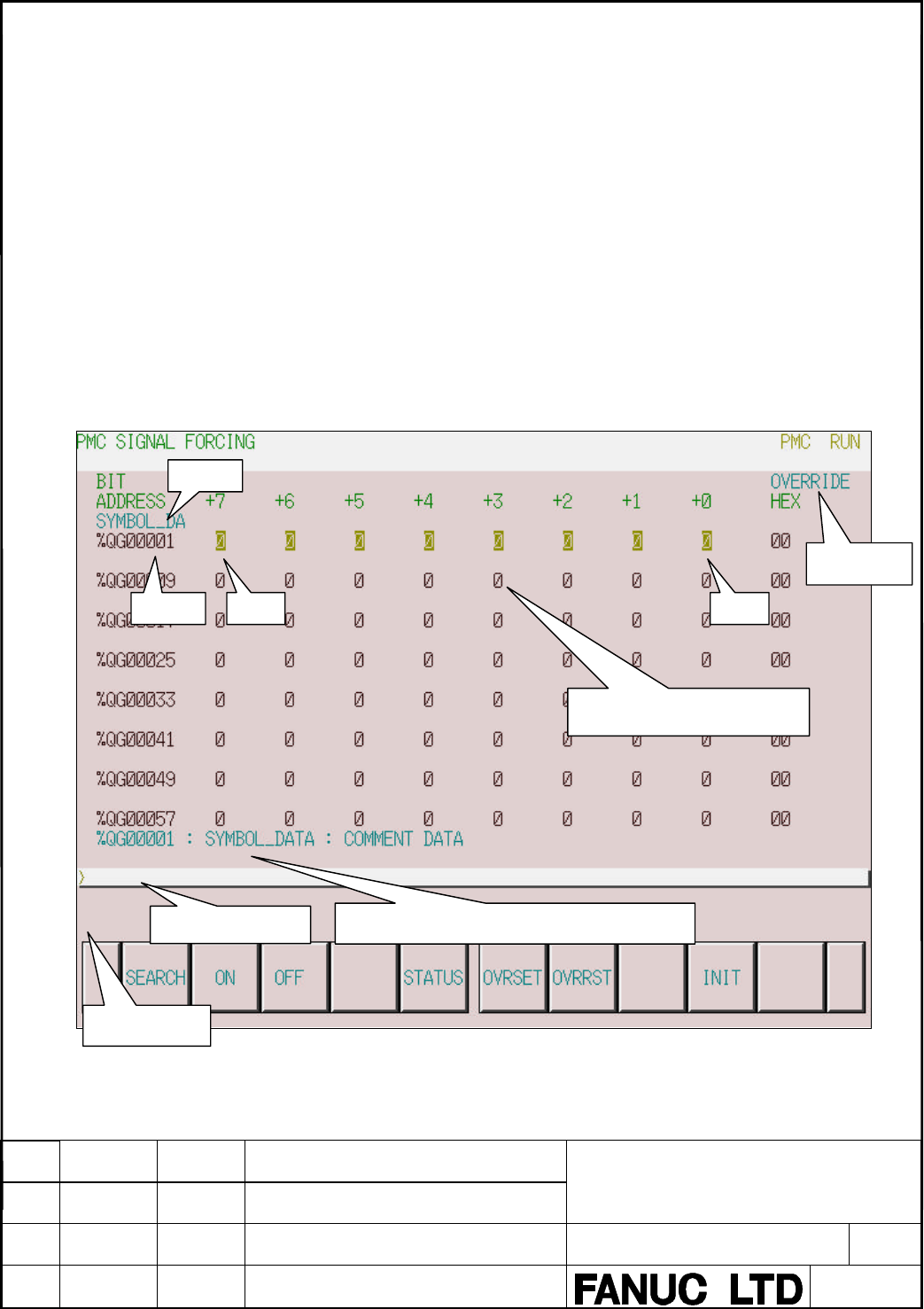 Programming Manual
Hanaoka
New
A-78550E
DESCRIPTION
316
TITLE
DRAW.NO.
5.3.2.1.4
Forced Input/ Output Screen
In this screen, you can change the value of arbitrary address forcibly. You can
use the two input modes, i.e. the forcing mode and the override mode. To
display this screen, press the soft
key [FORCE]

in the signal status screen. The
following operations are available in this screen.
[SEARCH]
Search of address
[STATUS]
Display of signal status screen
[OVR SET]
Setting of override signal (Effective only when ove

rride mode)
[OVRRST]
Release from override signal

(Effective only when override
mode)
[INIT]
Release form all override signal

(Effective only when override
mode)
Display area of signal status
Key Input Line
Display area of Symbol and Comment name
Message Line