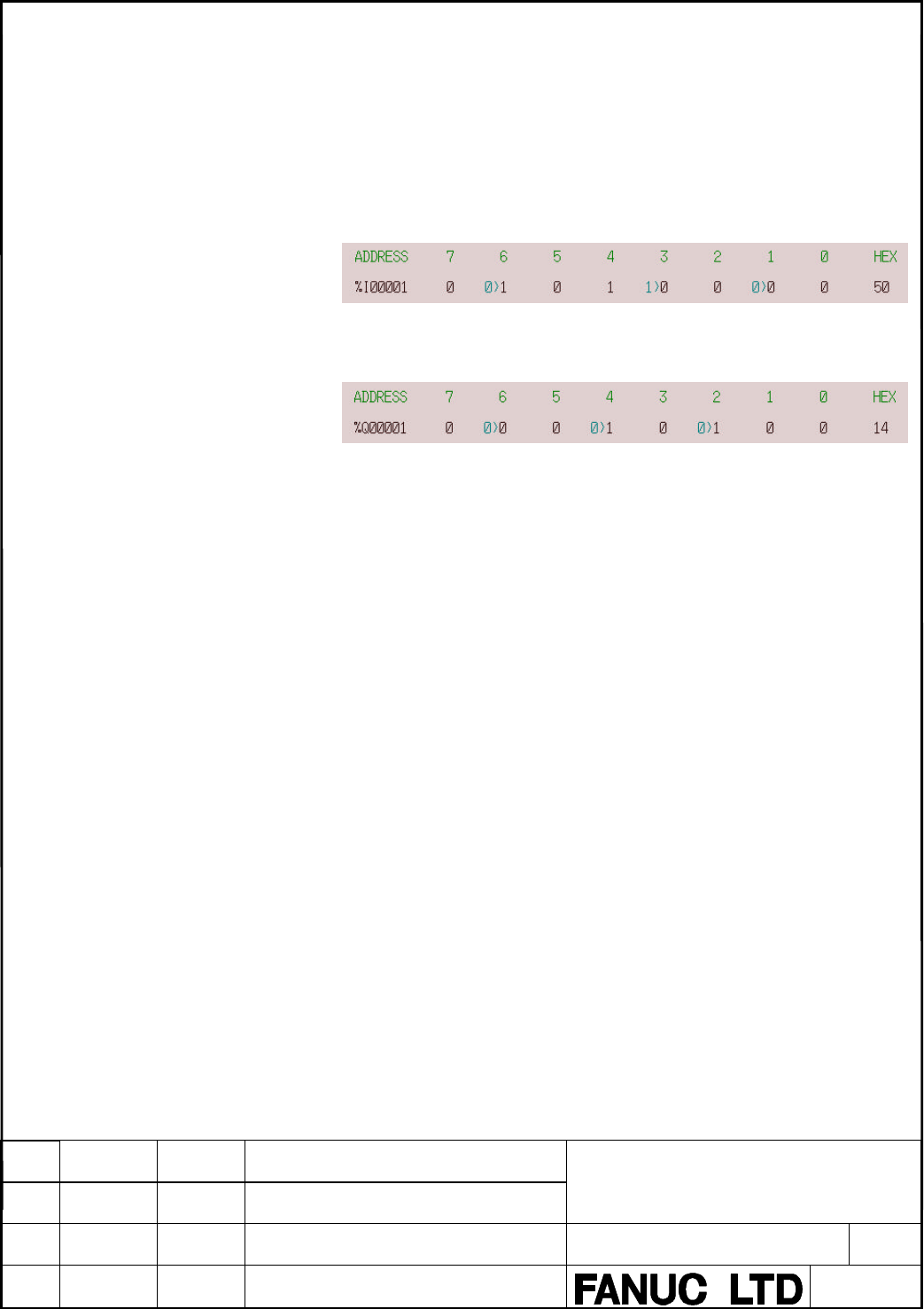 Programming Manual
Hanaoka
New
A-78550E
DESCRIPTION
316
TITLE
DRAW.NO.
[OVRSET].
The bit set the override is added the
"

>

"

display on the
screen. The actual
signals

before

overrid

den are

also
displayed.
(Actual
input signal from the I/O devices)-> (Overridden
Input signal to the ladder)
(Actual output signal from the ladder)->(Overridden output
signal to the I/O devices)
[OVRR
S

T] Release of override signal
This releases the setting of override signal about the
%I/%Q
address on the cursor.
The status of signal returns to the status before overridden
by the operation.
[INIT]
Release

of all the overridden signals
These releases
the setting of all override signals in

%I/%Q
addresses.