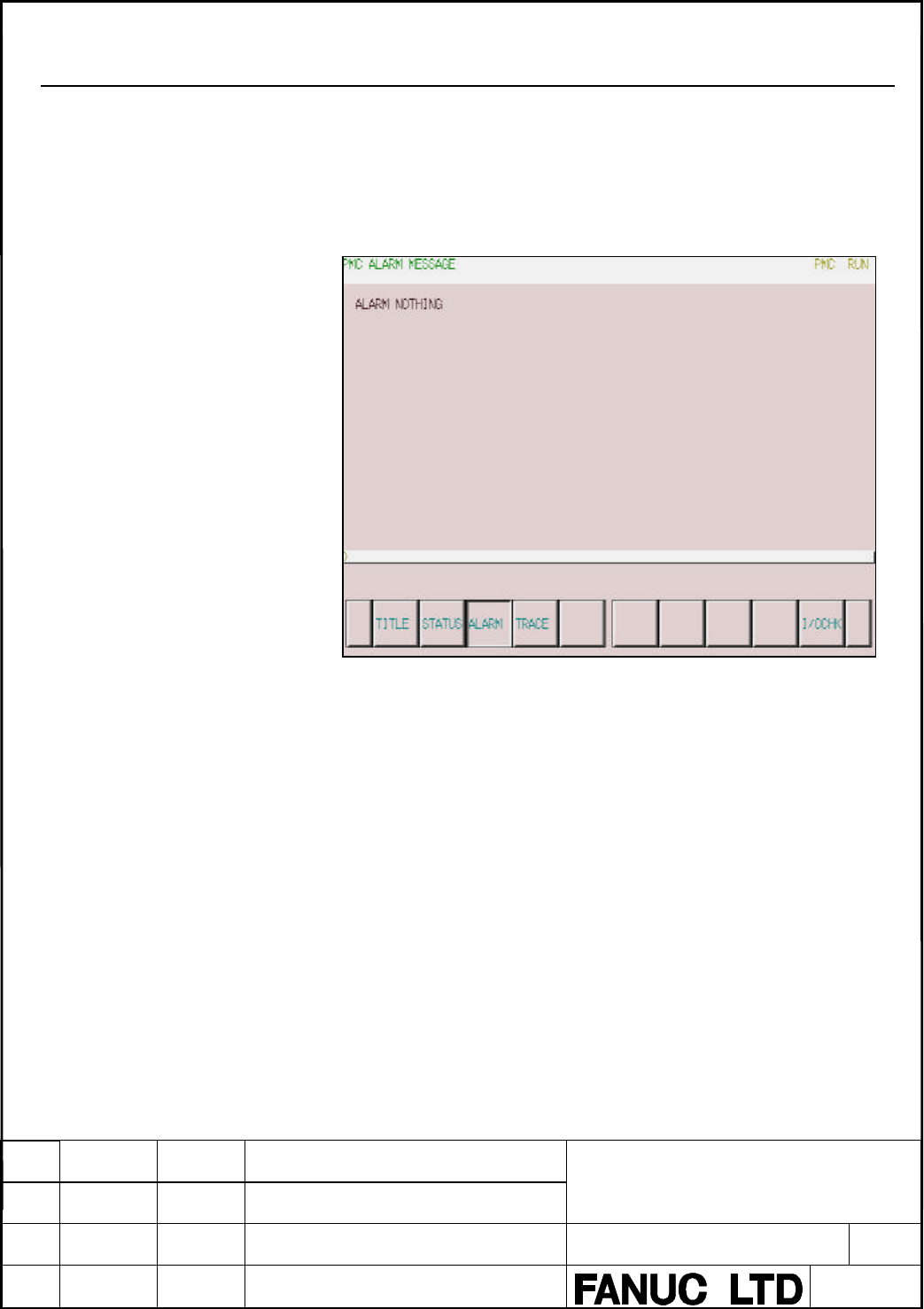 Programming Manual
Hanaoka
New
A-78550E
DESCRIPTION
316
TITLE
DRAW.NO.
5.3.3
Alarm Screen (ALARM)
If an alarm condition occurs in the PMC, pressing the [PMC] soft key from
the NC system displays the following alarm message instead of the PMC
basic menu. The soft keys displayed on this screen remain the same as on
the PMC basic module screen. In addition, character string "ALM"
appears.
If the alarm condition is fatal, no sequence program will be executed.
For an explanation of the alarm messages displayed on this screen, see
APPENDIX
B,

"ALARM MESSAGE LIST".