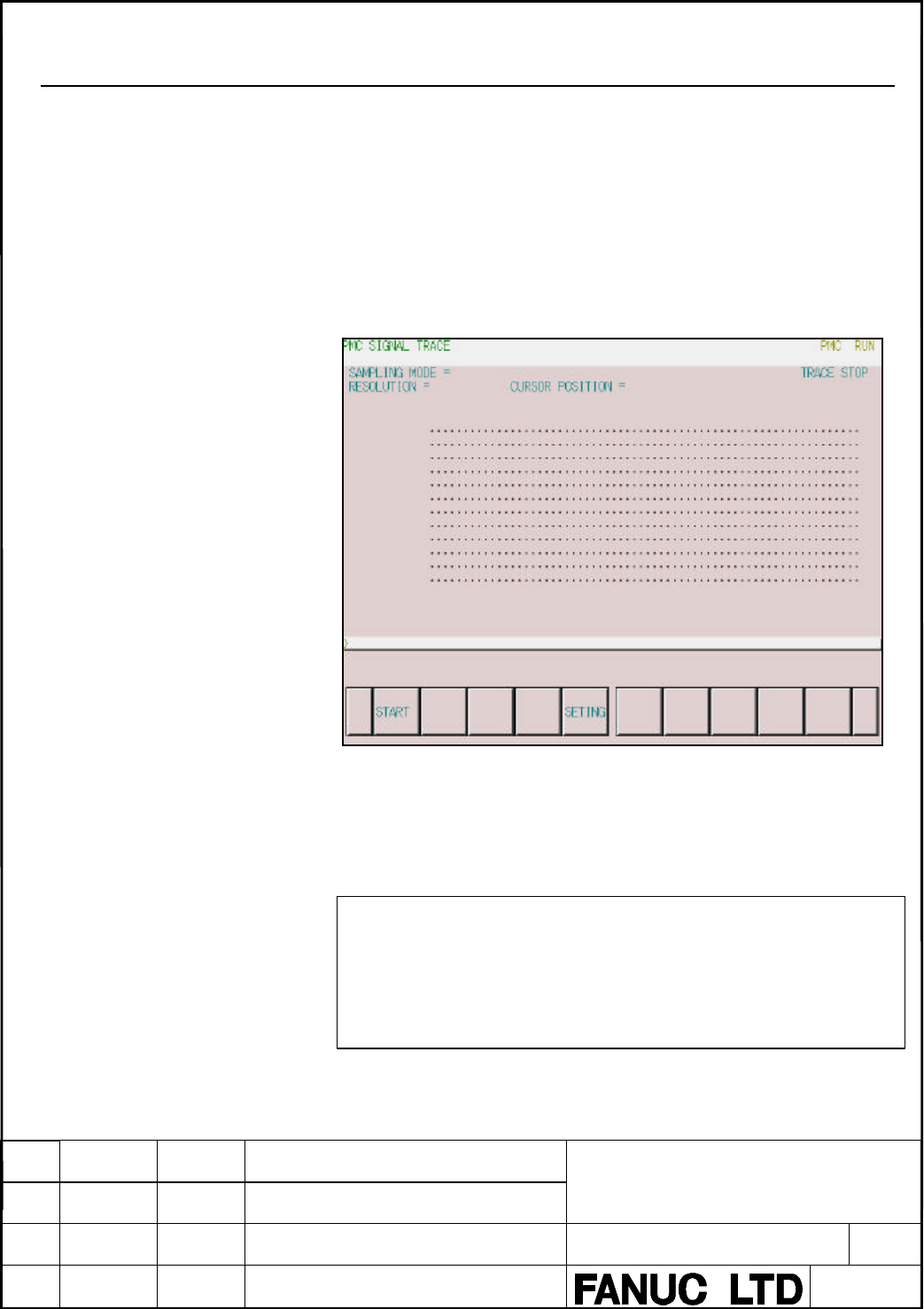 Programming Manual
Hanaoka
New
A-78550E
DESCRIPTION
316
TITLE
DRAW.NO.
5.3.4
Trace screen (TRACE

)
On the trace screen, you can trace specified signals. The result of the trace is
displayed as the time chart of signals.
There are two tracing modes. One is the "Time Cycle" mode that samples
the state of the signals at every specified cycle time. The other is the "Signal
Transition" mode that samples the status of the signals when the signals that
are watched at every specified time are changed.
Pushing [TRACE] soft key displays the following screen.
To execute tracing, setting of the trace parameter is necessary. Pushing the
[SETING] soft key displays "Parameter Setting" screen. The trace function
is able to run automatically by the setting on "PMC Setting" screen when
the power is switched on. In this case, setting of the trace parameter is
necessary in advance.
Note
As for the setting of
automatic

running for the trace function,
please refer to
"

5.4.4.1
Screen for Displaying
General Settings
(GENERAL)"