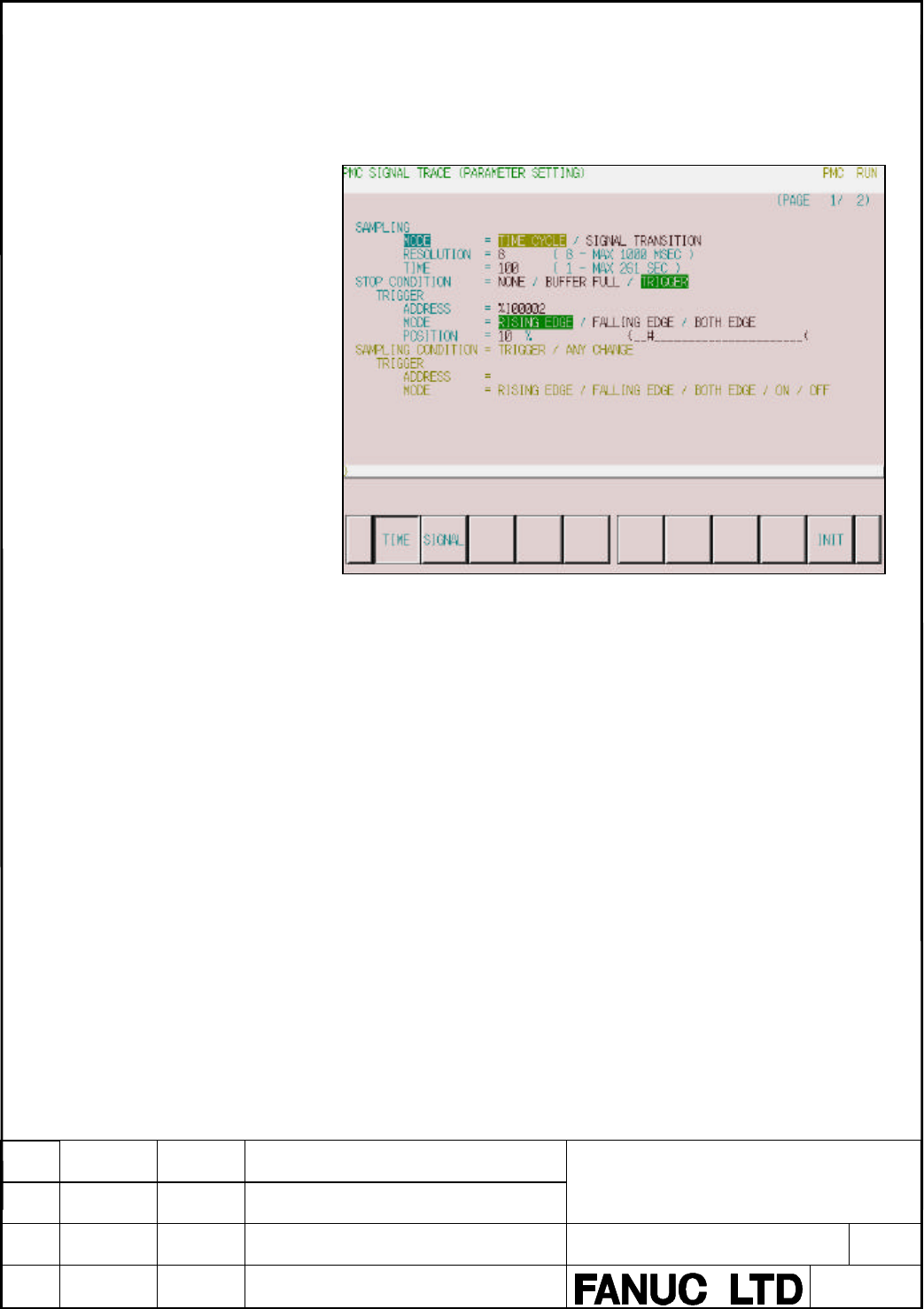 Programming Manual
Hanaoka
New
A-78550E
DESCRIPTION
316
TITLE
DRAW.NO.
5.3.4.2
Setting of Trace Parameter
Pushing the [SETING] soft key displays the "Parameter Setting" screen.
The following is the screen example of the trace execution by "TIME
CYCLE" mode.
"Parameter Setting" has two screens. The page number is displayed on up
right of the screen. The page key changes these screens.
Pushing [<] soft key displays "PMC Signal Trace" screen.