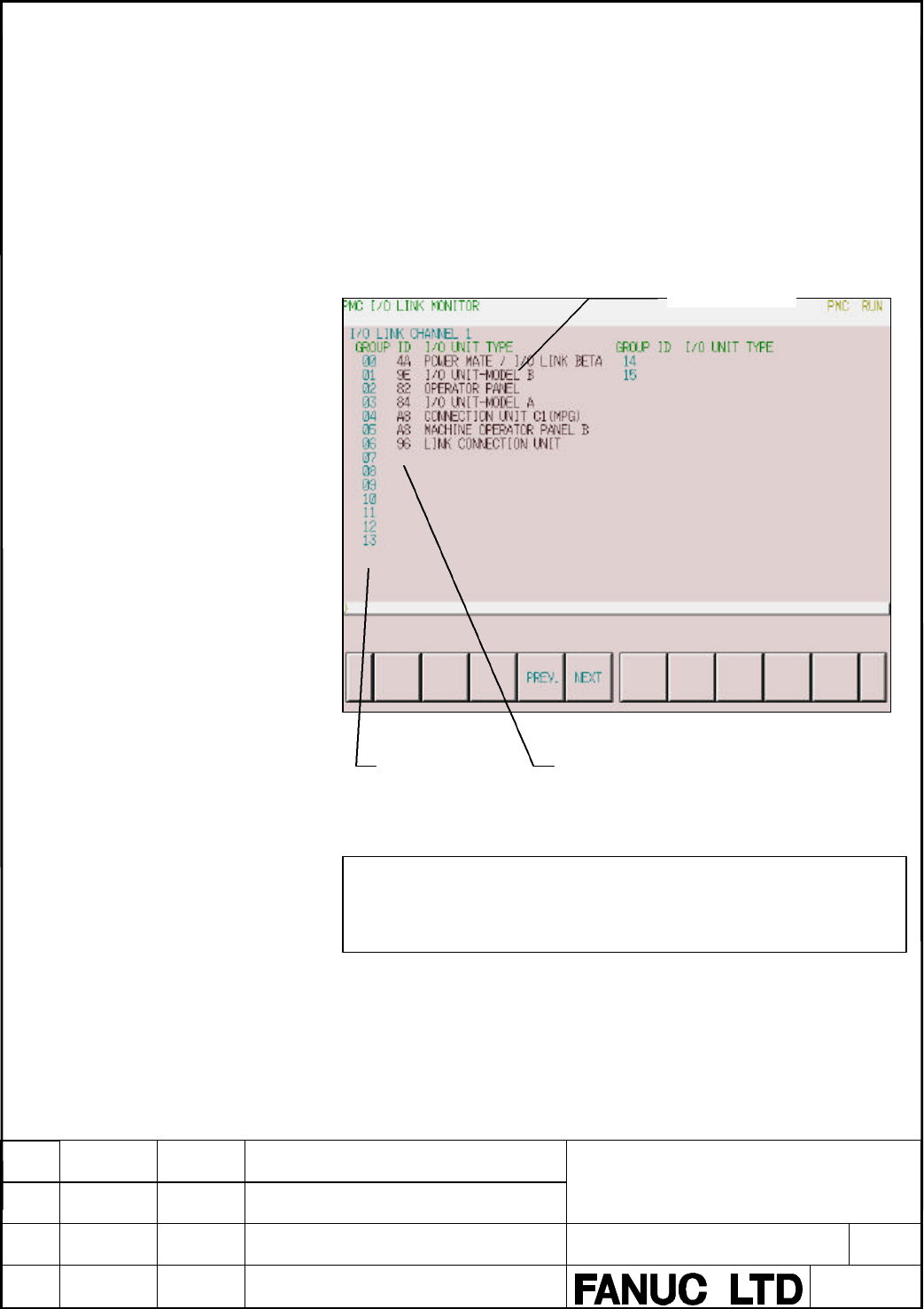 Programming Manual
Hanaoka
New
A-78550E
DESCRIPTION
316
TITLE
DRAW.NO.
5.3.5.1
I/O Link Connecting Check Screen

(IOLNK)
The I/O Link connecting check screen displays the types and ID codes of the
connected I/O devices for each group.
If there is a problem of input or
output signals for I/O devices, check connection of I/O Link by referring to
this screen.
Call this screen by pressing of soft key [IOLNK

] in
I/OCHK

.
Then check if browsed group Ids are consistent with the setting of I/O link
configured under the hardware configuration node on the programmer
FAPT
LADDER-IIIC.
If the channel 2 is available, the [PREV
.

] and [NEXT] soft keys are
displayed. This example screen shows that the channel 2 is available.
Note
I/O Link
expansion

option is

necessary to use the channel

2 of I/O Link.
I/O Unit Type
I/O
Unit

ID

code

Group number