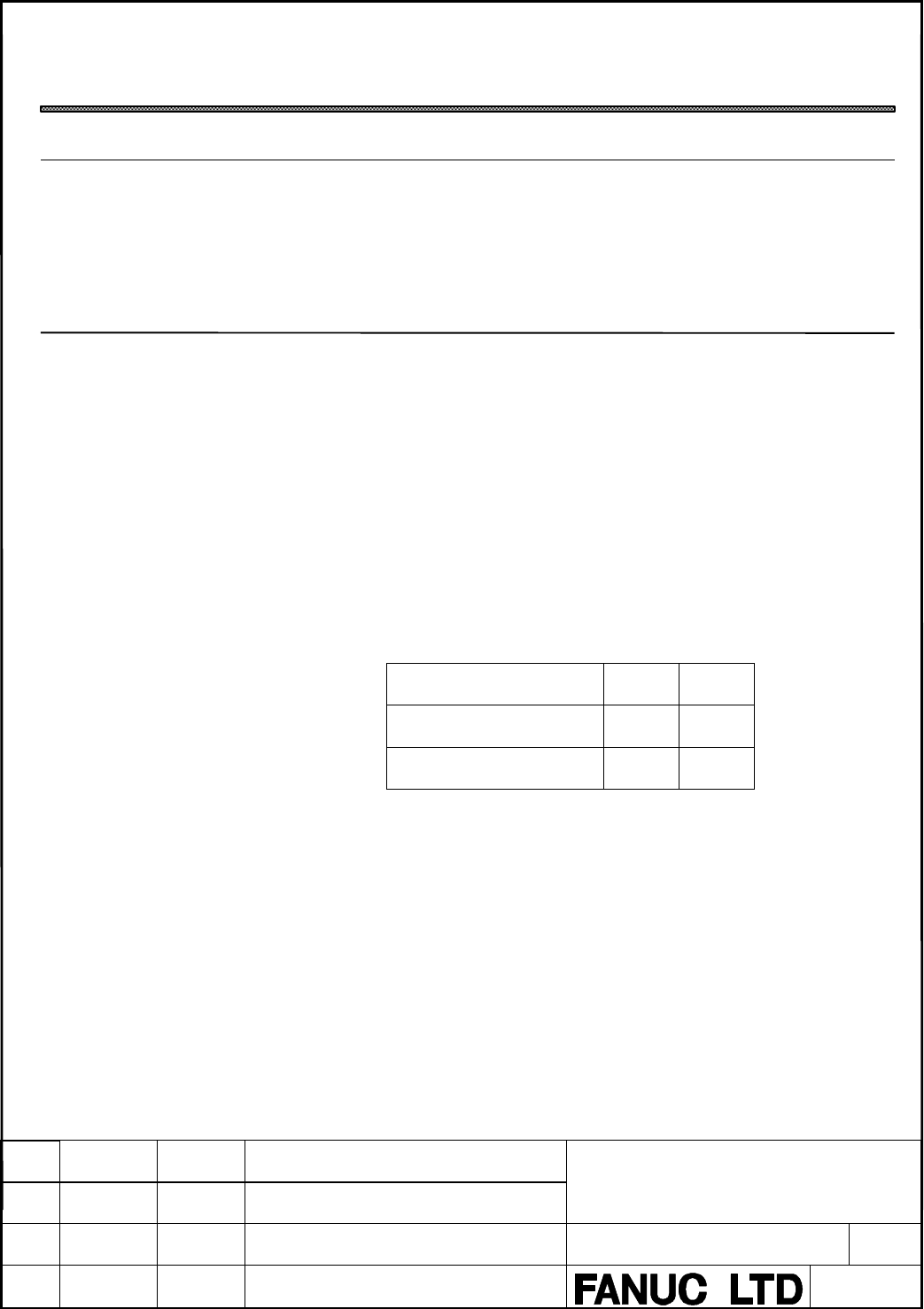 Programming Manual
Hanaoka
New
A-78550E
DESCRIPTION
316
TITLE
DRAW.NO.
5.4
Displaying and Setting the PMC Parameters (PMCPRM)
Pressing the [PMCPRM] soft key causes the PMCPRM screen to appear.
The PMC parameters in the permanent memory areas (%MK, %SK and
%
R) can be displayed and set using the CNC display.
5.4.2
Input PMC Parameters From MDI Panel
Usually, no data can be entered for PMC parameters because they are
protected. The following two methods can be used to make it possible to
enter data for them.
- If the sequence program is running (RUN state) (usually, this method
should be used when the machine is operating.)
i) Place the NC in MDI mode or bring it to an emergency stop.
ii) Set "PWE" on the NC setting screen to 1 (see the following table).
iii) Alternatively, set the program protect signal (KEY4) to 1 (only if data
register
tables are involved).
iv) The parameters are released from protection; so data can be entered
for them (see the following table).
KEEP RELAY
O
v) After entering data for the parameters, return "PWE" or the KEY4
signal to the previous state.