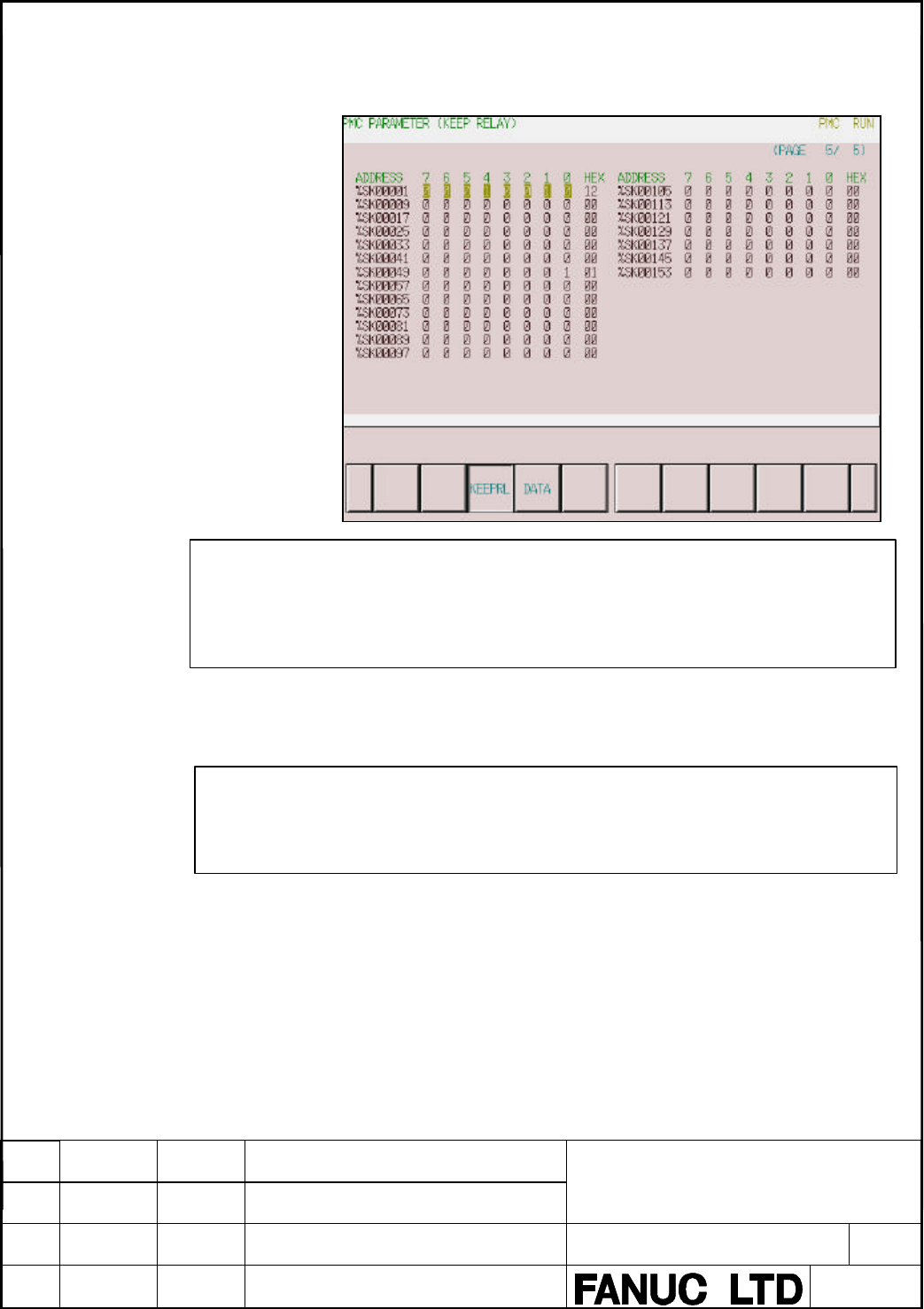 Programming Manual
Hanaoka
New
A-78550E
DESCRIPTION
316
TITLE
DRAW.NO.
For %SK, the system area used by the management software is divided.
%SK00002
0

:

The

programmer

function is disabled

.
#EN_PRG
The
programmer

function is

ena

bled.
Be careful of using the
%SK Relays, because

they are used by PMC Management Software.
%SK is displayed by the setup of the GENERAL screen of PMC setting.
Refer to 5.4.4.1
Screen for displaying General settings (GENERAL).
Set this bit to 0 before shipment from the factory. If the bit setting is left as 0, the operator
may stop execution of the ladder diagram by mistake, and cause an accident.