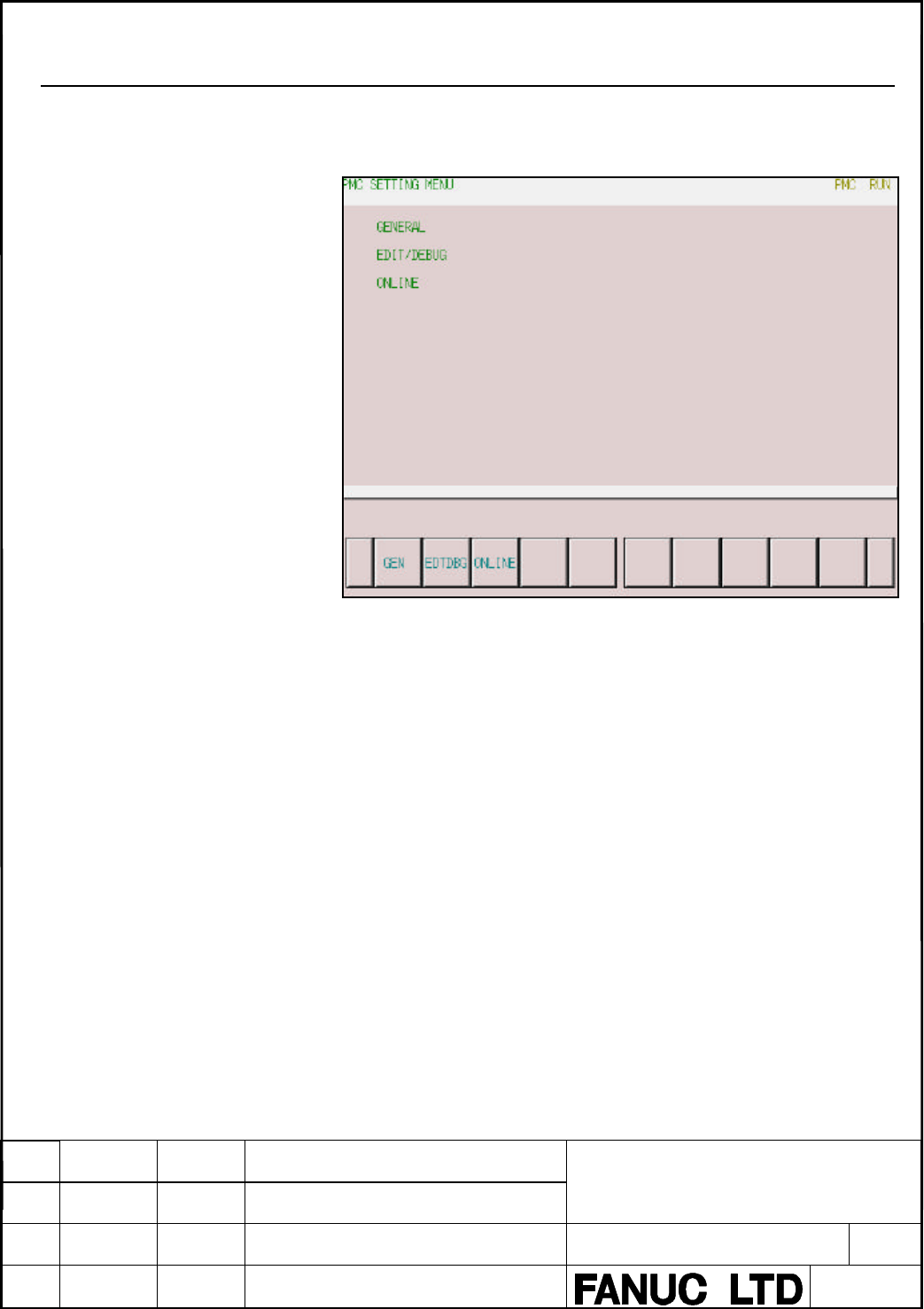 Programming Manual
Hanaoka
New
A-78550E
DESCRIPTION
316
TITLE
DRAW.NO.
5.4.4
Setting screen

(SETING)
Push
ing the [SETING] soft key on the PMC basic module screen displays
the following setting menu screen.
1.GENERAL
Screen for displaying general setting data.
2.EDIT/DEBUG
Screen for displaying setting data related to editing and
debugging.
3.ONLINE
Screen for displaying the communication settings for
the online-function. (It is displayed by setting
"PROGRAMMER ENABLE" to "YES" on the
GENERAL screen.)
Pushing the soft key, each SETTING screen is displayed.
A part of the setup
value of this screen is stored in
k

eep

r

elay.

It is possible to prevent changes
to the settings of this setting screen, using a sequence program for writing to
the keep relay.