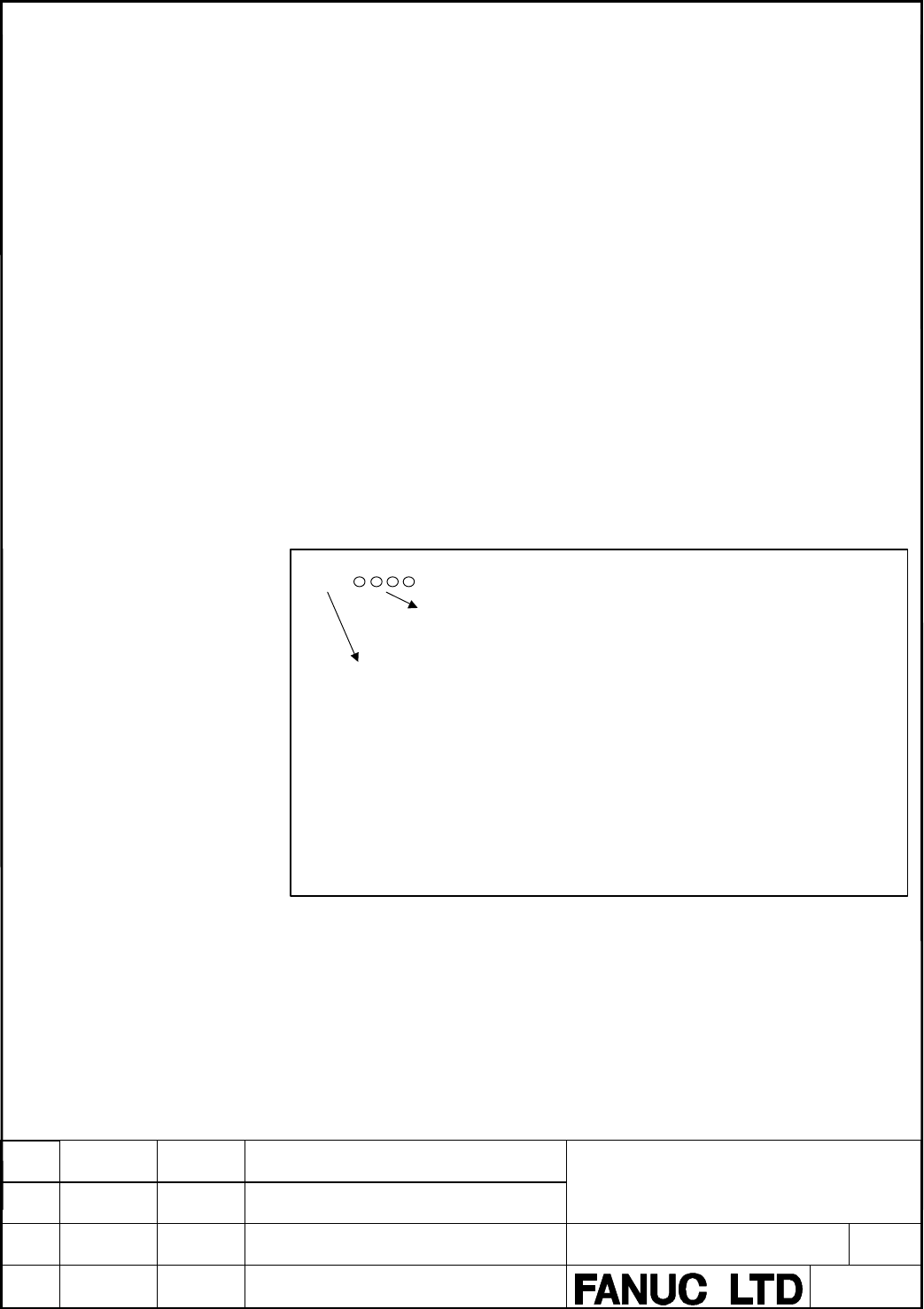 Programming Manual
Hanaoka
New
A-78550E
DESCRIPTION
316
TITLE
DRAW.NO.
modified. For numeric values to be made variable during execution, define
a memory address in message data and set numeric data in the memory
using the sequence program to display any numeric data. Using this
function, data such as a tool number that frequently changes during
automatic operation can be displayed. See the later section "Setting numeric
data display" for details.
Option
To use the message display function, the CNC external data input or
message display option is required.
Setting Numeric Data Display
To display numeric data, define, in message data, the number of digits of the
numeric value and the address in memory containing the numeric data. The
data for defining numeric data must be enclosed in brackets ([]) to
distinguish it from other message data. Therefore, brackets ([]) cannot be
used as message display symbols because they are used for numeric data.
Set data in brackets as follows:
An address for PMC-
SD7 (such as %R or %I

) can be used for the address at
which numeric data is stored.
Example:
Displaying UINT-type numeric data with a 5-digit integer part
and 3-digit fraction part from %
R

1 using a PMC-

SD7

address
[nbid, ]
Address at which numeric data is stored
Binary-format data is set for the specified numeric data.
Set the following information for
nbid:
n:
Specifies whether the variable is signed or
unsigned.
Set "I" to reference the numeric data as a signed variable.
Set "U" to reference it as an unsigned variable.
b:
Specifies a byte count. (Specify 1, 2, or 4.)
i:
Specifies the number of digits of the integer part. (Specify 0 to 8.)
d:
Specifies

the number of digits of the fraction part. (Specify 0 to 8.)