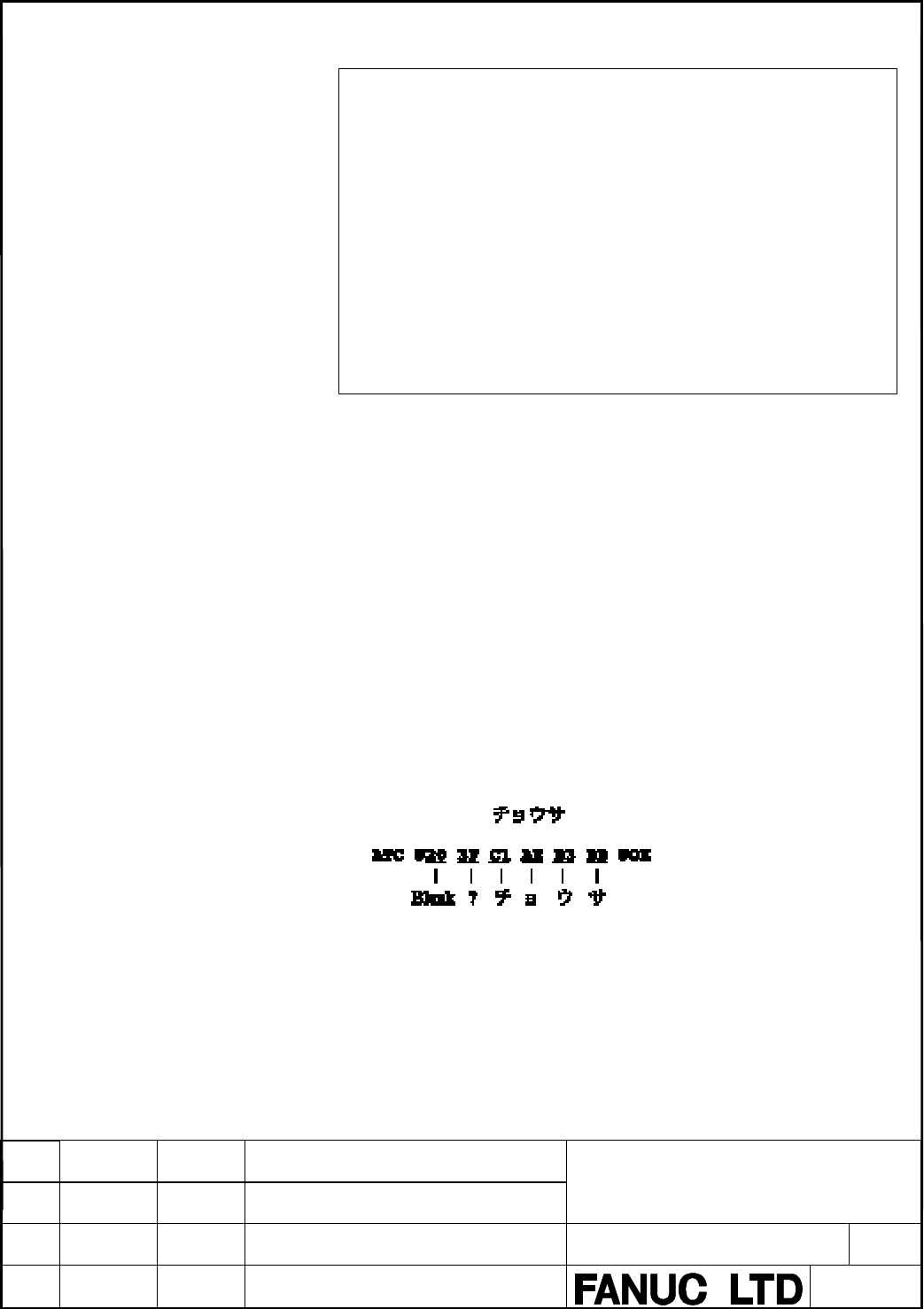 Programming Manual
Hanaoka
New
A-78550E
DESCRIPTION
316
TITLE
DRAW.NO.
Inputting Kana and Kanji Characters
When the personal computer environment in which the programmer runs
supports Japanese-language input, kana and kanji characters can directly be
input. When the environment does not support Japanese-language input,
input kana and kanji characters as follows:
Half-size Kana Characters
Input the numeric codes corresponding to desired kana characters
between @ and @.
Input kana characters using their numeric codes by referenc
ing the
character code table given later. One kana character requires 2 bytes.
Alphanumeric characters can also be input using their numeric codes.
Kanji Characters (Full-size Characters)
Input the num
eric codes corresponding to desired kanji characters
between @02 and 01@.
1)
The total number of digits of the integer and fraction parts must
not exceed 8.
2)
For erroneous numeric data such as data consisting of more than
eight digits, a blank is displayed.
3)
The numeric data of address of the BYTE boundary such as
%I1, %I9 or %I17 is displayed.
When the address is not the
BYTE boundary such as %I2, %I3 or %I4, the value that
rounded in the BYTE boundary such as "%I1" is displayed.
4)
The % of address (such as %R) within the message data is
unnecessary.