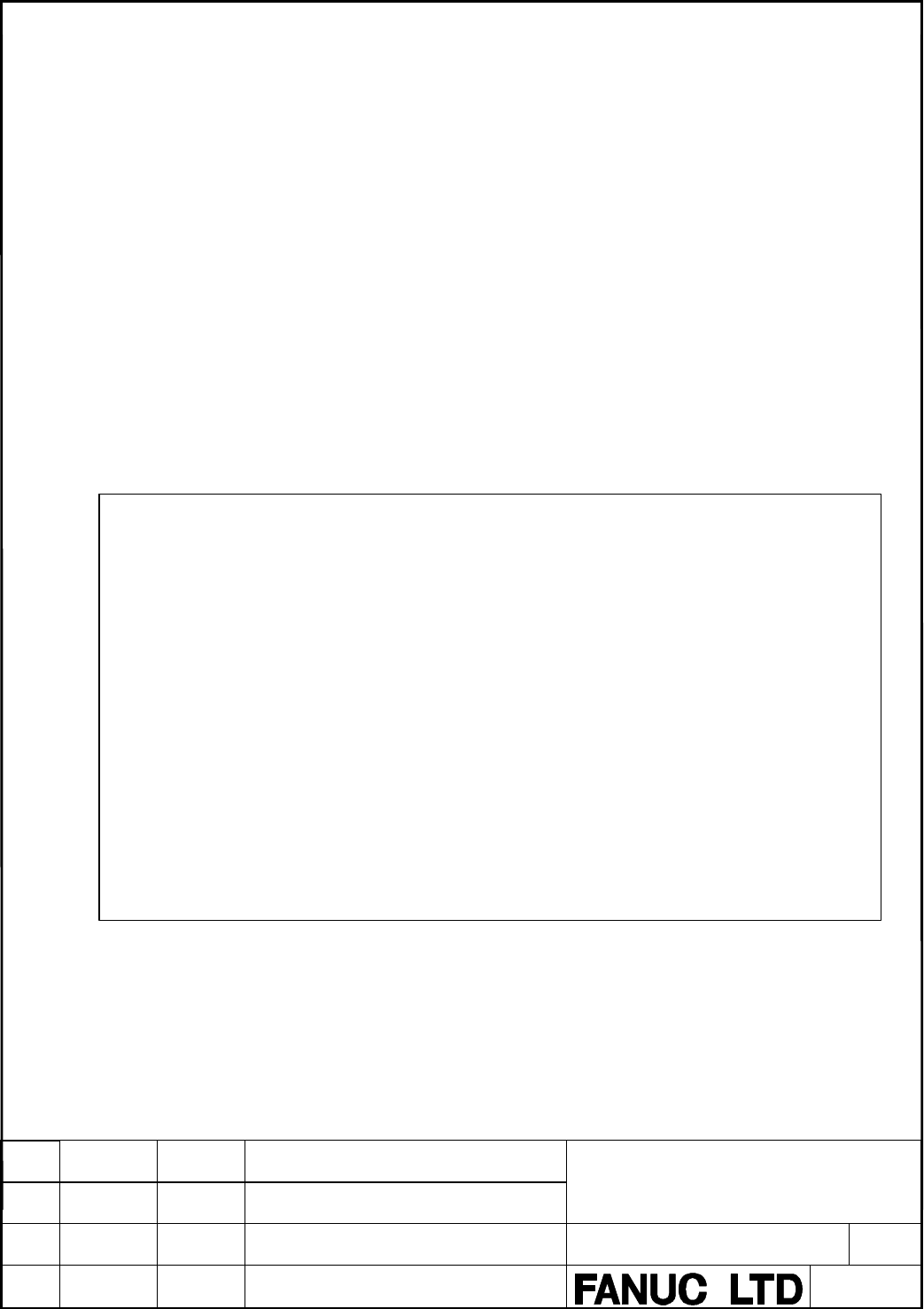 Programming Manual
Hanaoka
New
A-78550E
DESCRIPTION
316
TITLE
DRAW.NO.
When you read a file from an I/O device, one of following messages appear
and whether to operate the important thing is confirmed.
When you proceed to read PMC parameters, new PMC parameters will be
stored even if the ladder program is running.
If the ladder and the parameter
are protected, the error
message

of "THIS FUCTION IS PROTECTED" is
displayed
.

Please refer to

"

5.4.4.3 Programmer Protection Function

".
1.
If a Ladder program is input while a Ladder program is being executed, the

executions of the
Ladder program
stop automatically by the setting of GENERAL screen

. You have to pay special
attention to stop Ladder program. Stopping Ladder program in a wrong timing, or with machine in
improper status, may cause unexpected reaction of machine. You have to make it sure that
machine is in proper status, and nobody is near the machine when you stop Ladder program.
2.
At stopping Ladder program, it may take rather long time to completely stop it in some cases
according to the activity of Ladder program. If Ladder takes too long time to stop, or never stop,
correct Ladder program.
3.
If the PMC parameters are input while a Ladder program is being executed, You have to special
attention to input it. Because changed PMC parameters, may cause unexpected effect to Ladder.
You have to make it sure that PMC parameters are not effect to Ladder when you input PMC
parameters.
4.
Set keep relay
%S

K
2
to 0 when the machine tool is shipped.
<WARNING> READING SEQUENCE PROGRAM OR PMC
PARAMETER REQUIRES SPECIAL CARE.
* READING IMPROPER DATA MAY CAUSE UNEXPECTED
MOVEMENT OF MACHINE.
* PROGRAM WILL BE STOPPED BY READING SEQUENCE
PROGRAM.
ARE YOU SURE YOU WANT TO READ THIS FILE?