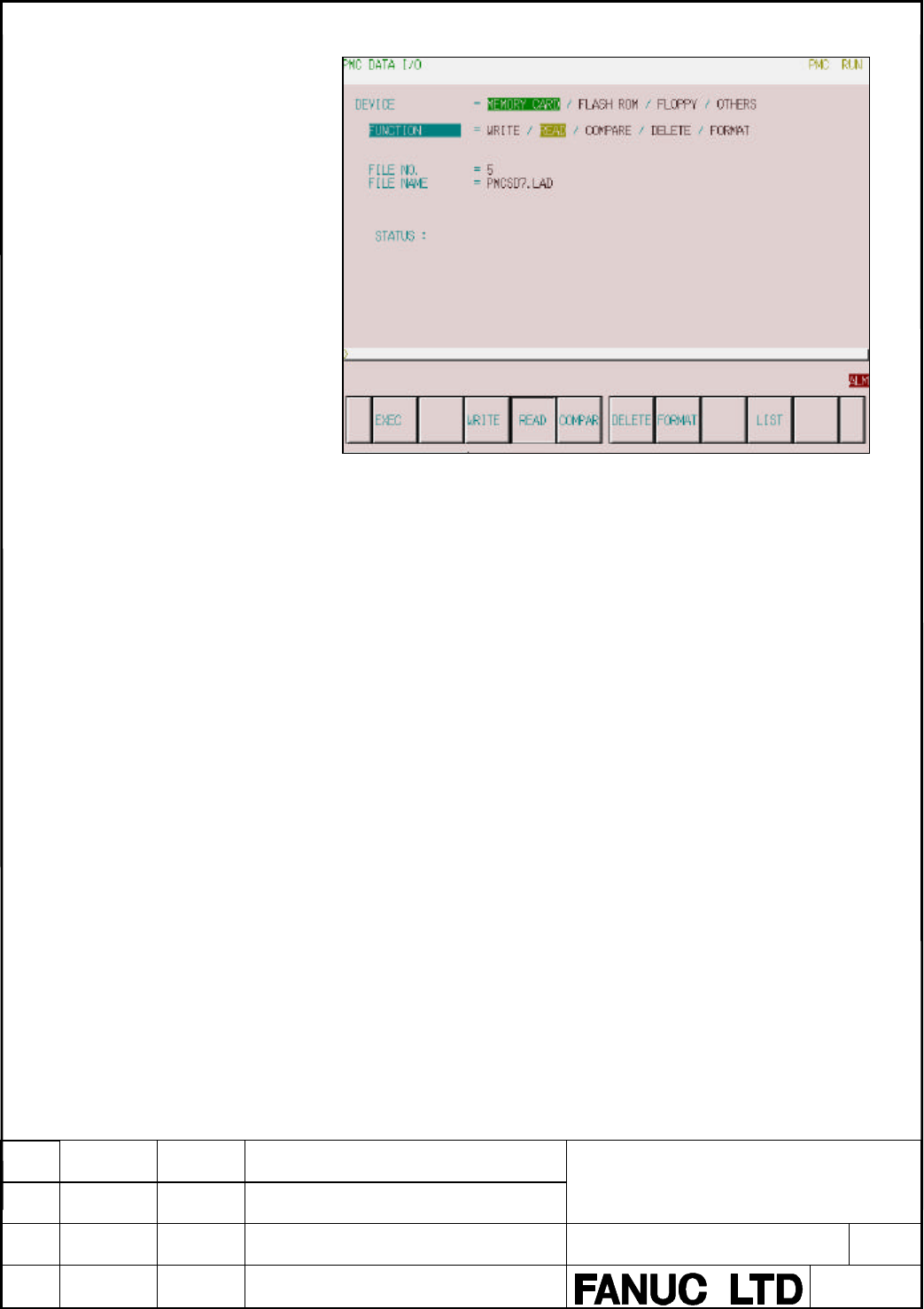 Programming Manual
Hanaoka
New
A-78550E
DESCRIPTION
316
TITLE
DRAW.NO.
To return the screen display to the previous screen without selecting a file,
press the return key.
When the memory card is replaced with another card while the list screen is
being displayed, the displayed information is not updated automatically. In
this case, press the [REFRES] soft key. The contents of the new memory
card are then displayed.
Explanation of soft keys
[SELECT]:
Selects a file, and returns the screen display to the
previous screen.
[REFRES]:
Redisplays the contents of the memory card.