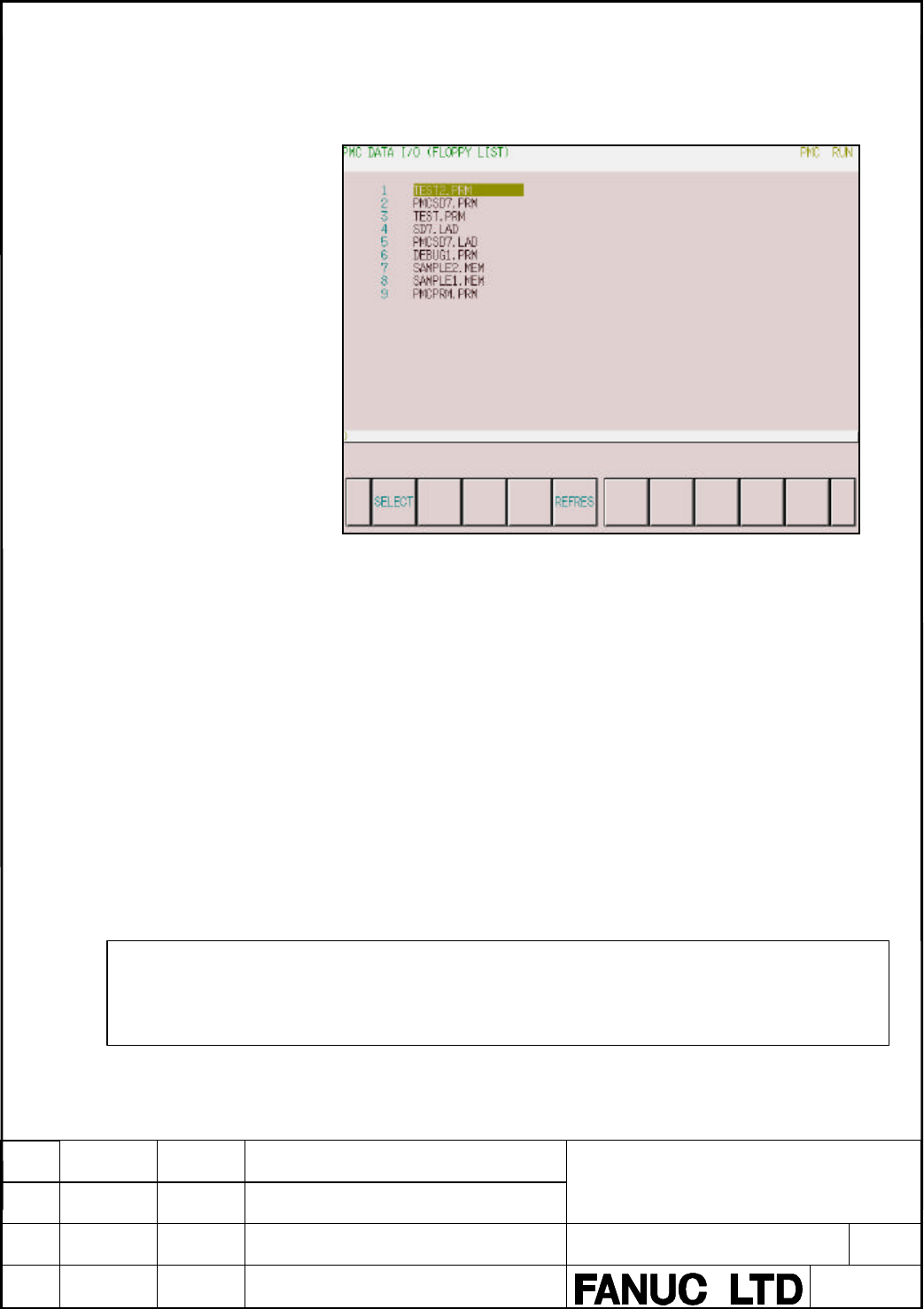 Programming Manual
Hanaoka
New
A-78550E
DESCRIPTION
316
TITLE
DRAW.NO.
When
"

FLOPPY

"

is selected for

"

DEVICE

"

, pressing the [LIST] soft key
display the following screen.
The contents of the floppy cassettes or the handy files are displayed. When a
file is selected on this screen, the screen display can be returned to the
previous screen. To select the file, place the cursor at the name of the file,
then press either the [SELECT] soft key or the INPUT key. After the key
entry, the screen display switches to the previous screen automatically. In
this case, the cursor is positioned at
"

READ

" on the

"

FUNCTION

"

menu,
and the number and name of the file selected on the list screen are indicated
in the
"

FILE NO.

"

and

"

FILE NAME

"

fields, respectively.
To return the screen display to the previous screen without selecting a file,
press the return key.
When the floppy cassette or the handy file is replaced with another one
while the list screen is being displayed, the displayed information is not
updated automatically. In this case, press the [REFRES] soft key. The
contents are then displayed.
NOTE
Up to 128 files can be displayed on this screen. When 129 or more files are
saved, the 129th and
subsequent files are ignored.