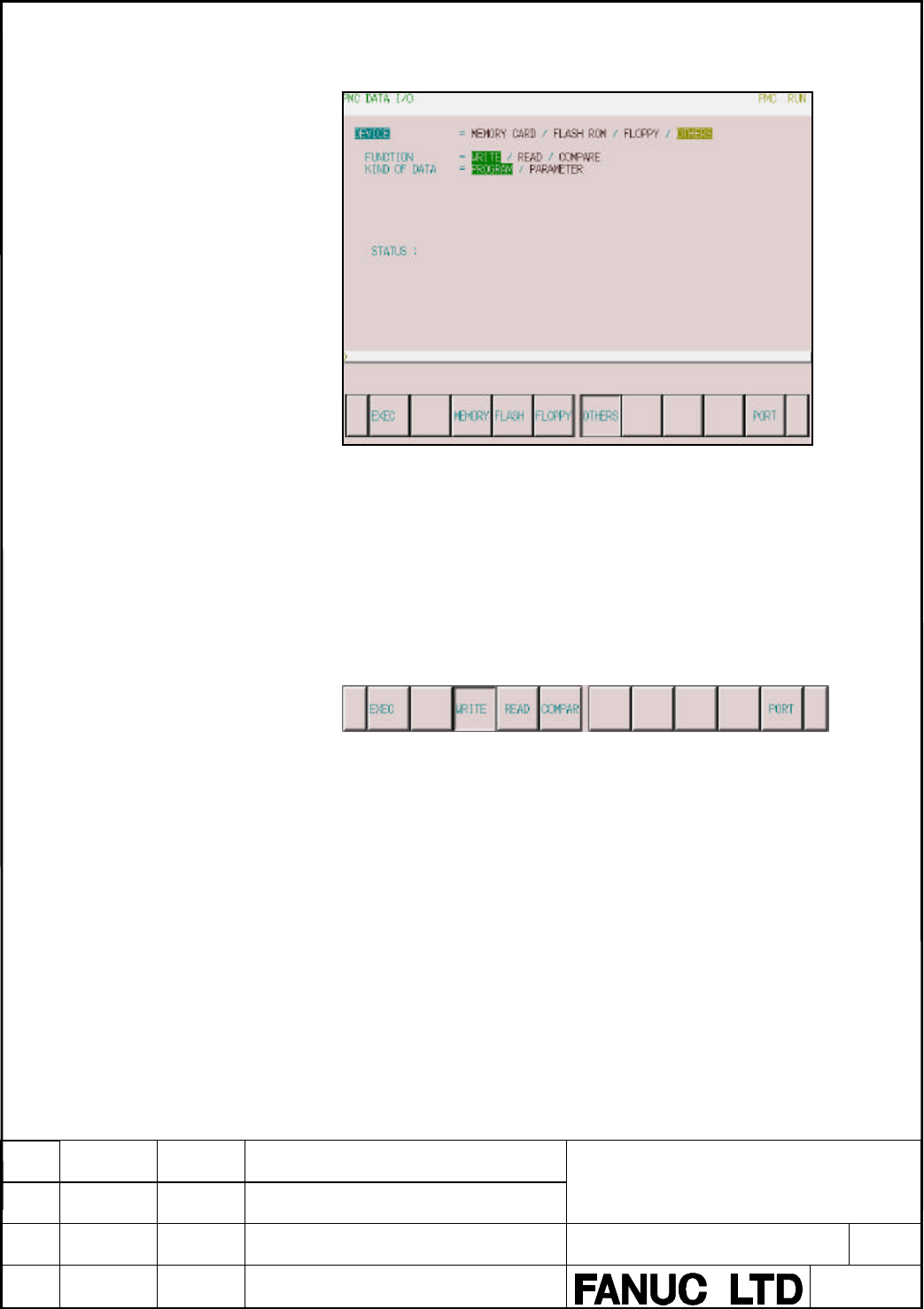 Programming Manual
Hanaoka
New
A-78550E
DESCRIPTION
316
TITLE
DRAW.NO.
5.6.7
Outputting to and Inputting from Other Input/Output Devices
When
"

OTHERS

"

is selected for

"

DEVICE

"

, output to and input from
other input/output devices are enabled.
The available data input/output commands are displayed. Select the
desired command by moving the cursor horizontally to that command or
select it with the corresponding soft key.
Soft keys displayed when the question selection cursor is positioned to
Explanation of options
WRITE
Outputs data from the PMC to other input/output
device.
READ
Inputs data from other input/output device to the PMC.
COMPAR
Compares the sequence program on the PMC with
those on other input/output device.
When you read a file from a I/O device, one of following messages appear
and whether to operate the important thing is confirmed.