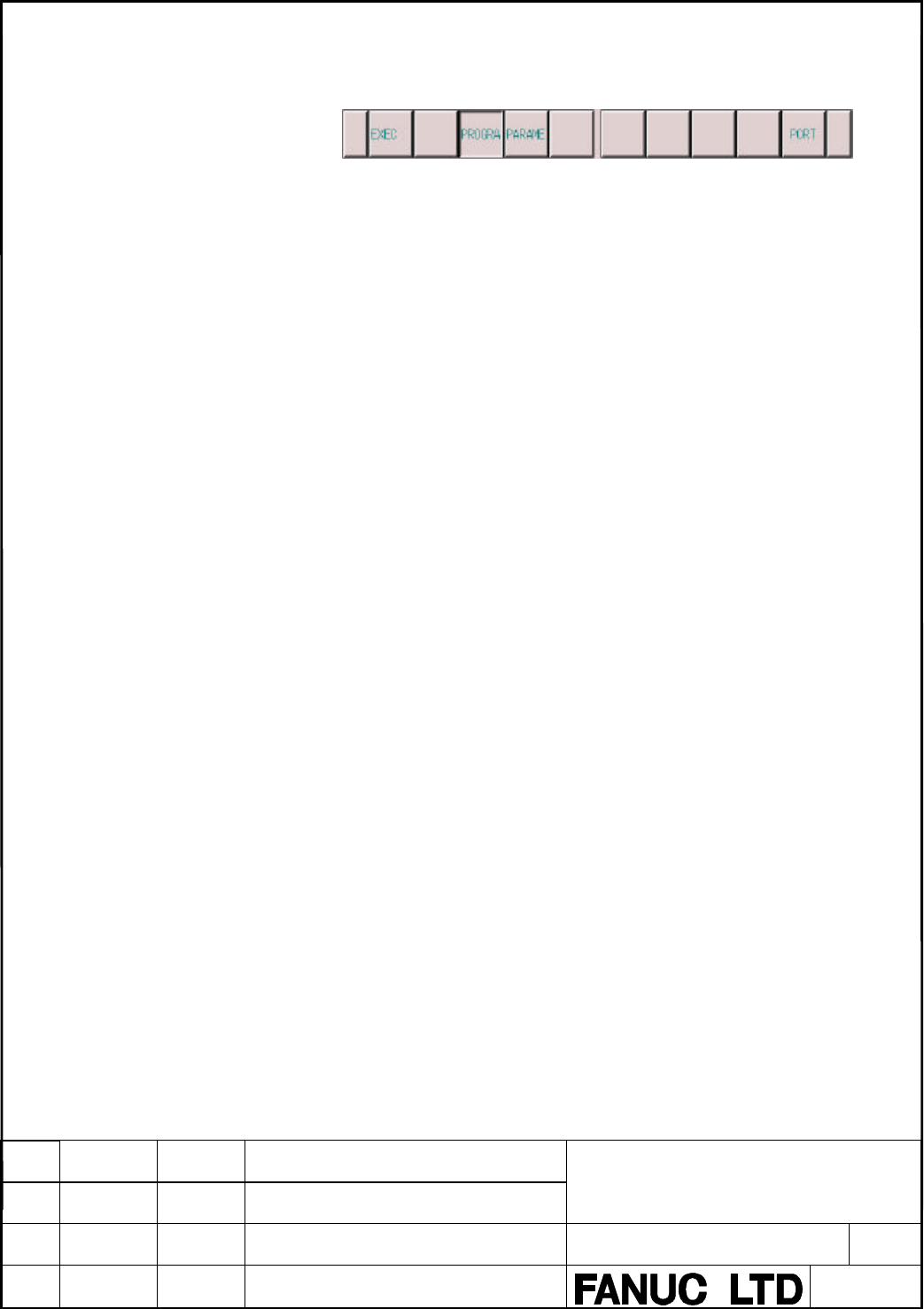 Programming Manual
Hanaoka
New
A-78550E
DESCRIPTION
316
TITLE
DRAW.NO.
Soft keys displayed when the question selection cursor is positioned to
Explanation of options
PROGRAM:
Outputs sequence program.
PARAME
TER:

Outputs PMC parameters.
Explanation of soft keys
Executes the function selected for
"

FUNCTION

".
During execution, the soft key disappears and the
[CANCEL] soft key appears to the right of the key.
Cancels the execution of the function. When the
function terminates normally, the soft key disappears.
[PORT]
:

Replaces the current display with the screen for
setting communication parameters. See Section
5.6.8,
"
Port Setting Screen
"
for details.