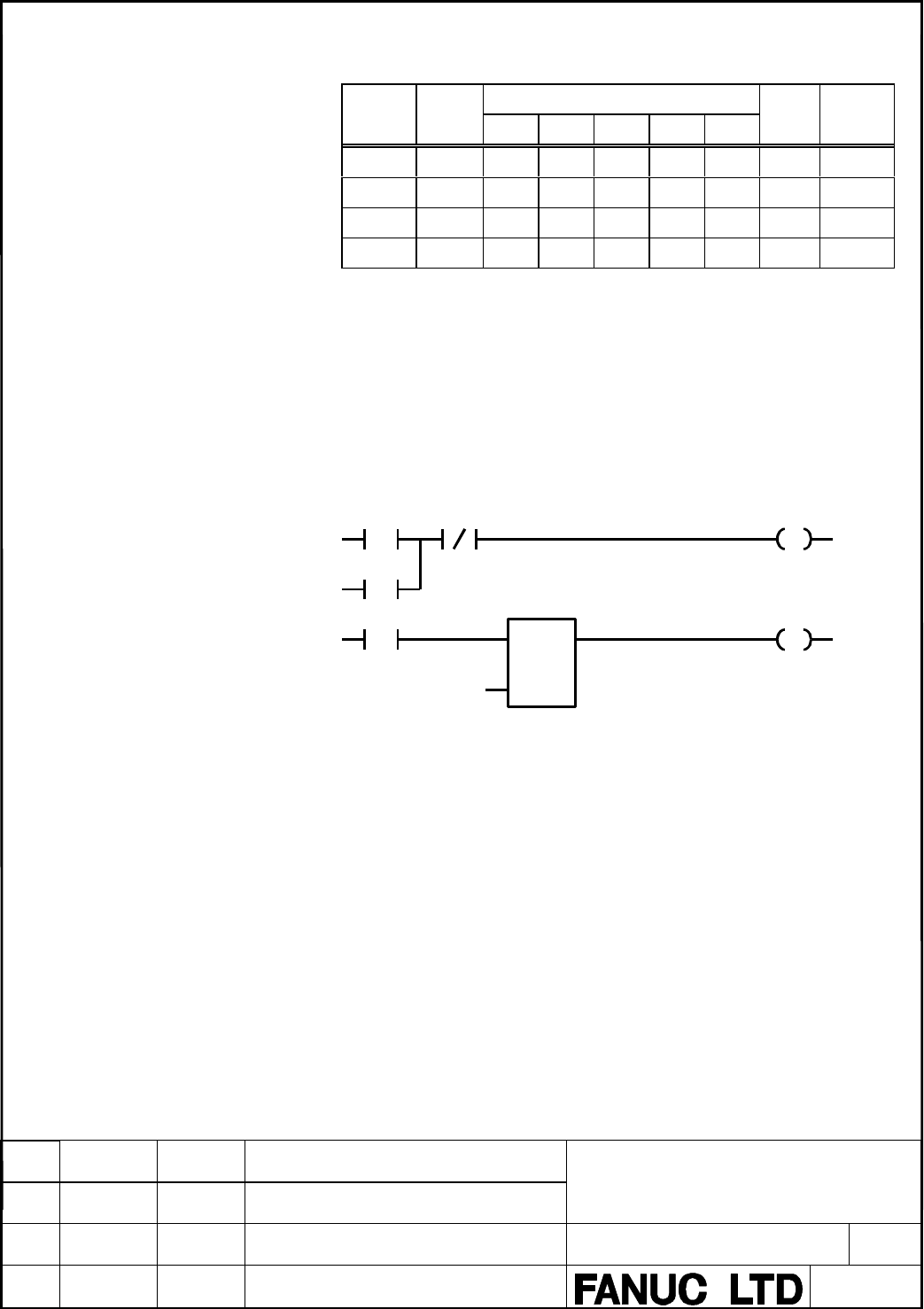 Programming Manual
Hanaoka
New
A-78550E
DESCRIPTION
316
TITLE
DRAW.NO.
Memory Type
Memory
Constant
Omissible
Note Only %SK can be specified.
Example
While REL is OFF, if DO_DWL is turned ON, DWELL is also turned
ON. (The latch circuit causes the ON state to be maintained even if
DO_DWL is subsequently set to OFF.)
Then, 0.05 s later, TMR005 causes REL to turn ON, disconnects the
latch circuit, and sets DWELL to OFF. As a result, REL is turned OFF,
and the initial status is restored.
DWELL
DWELL
TMR
HUNDS
PV
TMR005
REL
CONST
+00005