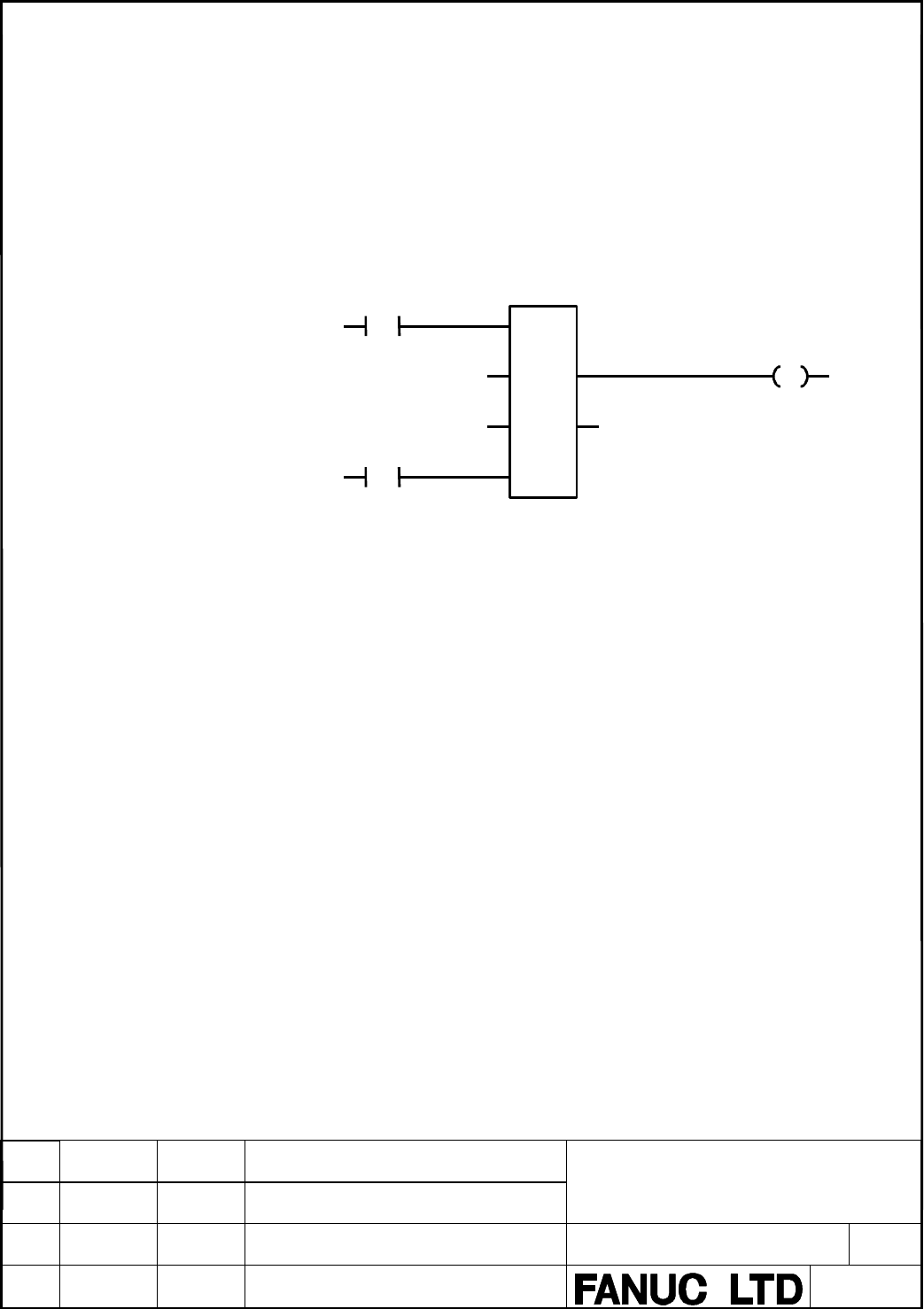 Programming Manual
Hanaoka
New
A-78550E
DESCRIPTION
316
TITLE
DRAW.NO.
Example
When %I00001 is set to ON, the bit string of %R00001 is shifted five
bits to the left, and the left-shifted bit string is output to %R00002. The
last bit to overflow is output to %Q0000
1

, and the value of input
parameter %I00002 is replaced with an empty bit.
When the bit string of %R00001 is 0011100011011011, and %I00002 is
set to ON, 0001101101111111 is output to %R00002 and 1 is output to
%I00001
SHIFTL
WORD
1
B2
N
B1
%R00001
%R00002
IN
CONST
+00005
Q
%I00002