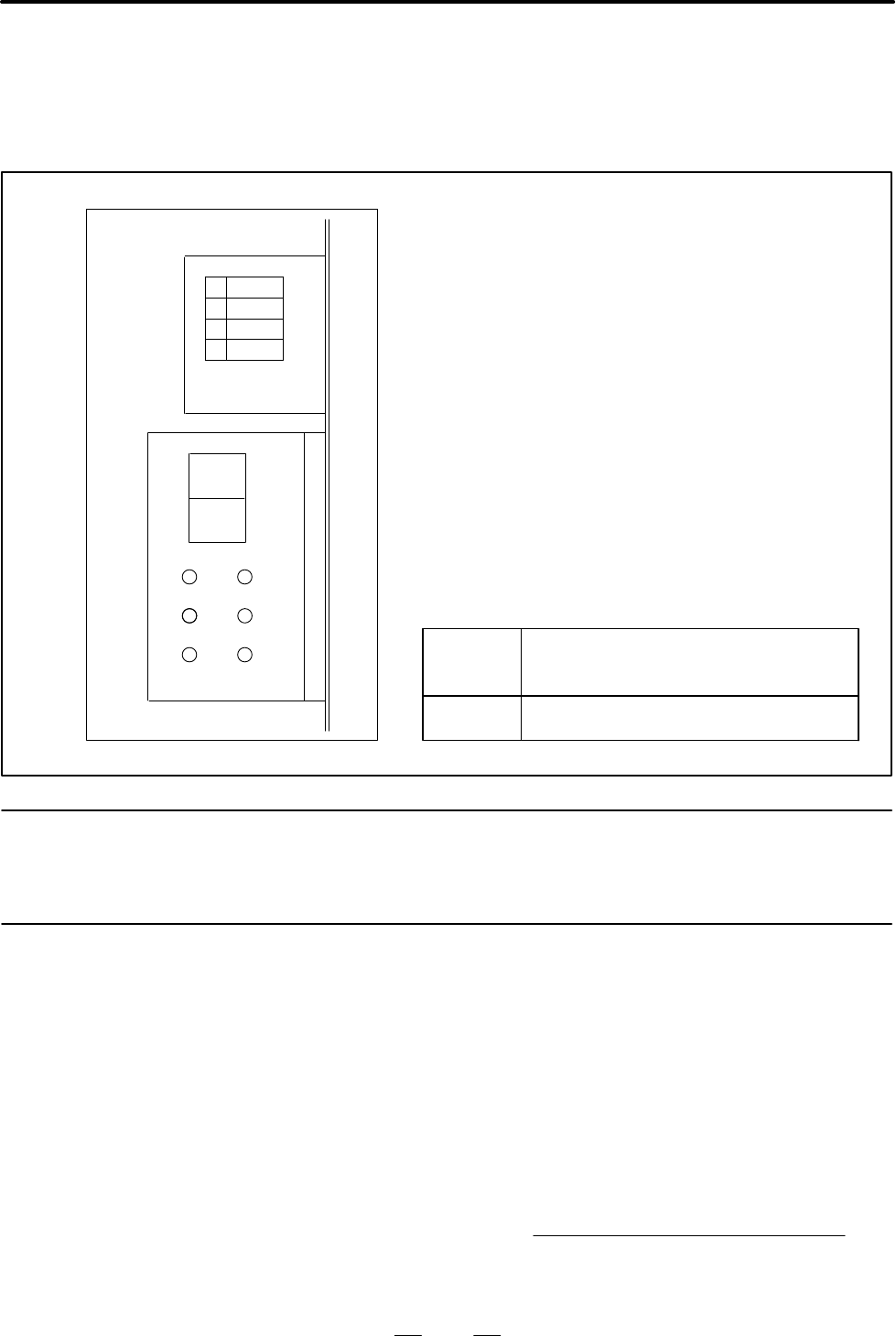 B–65195EN/01
4. OPERATION CONFIRMATION
METHOD
START-UP PROCEDURE
27
The check pins in the servo amplifier unit enable checking the control
power supply voltage and motor current. There are six check pins in the
servo amplifier unit. Open the terminal cover on the servo amplifier unit
front panel,and you will see the six check pins below the 7-segment LED.
(See Appendix NO TAG.)
4
3
2
1
IRL, IRM
ISL, ISM
Motor instantaneous current
Power supply for control circuit
ISL
+5V, 0V
The voltage across the 0V and +5V check pins should be 5V +5%.
The motor instantaneous current can be measured by observing the
voltage across the 0V and IRL, IRM, ISL, or ISM check pins on an
oscilloscope. This measurement cannot be done correctly with a
volt-ohm-milliammeter.
The relationships between the motor instantaneous current and the
measured voltage are as described below. The servo amplifier name has
a number enclosed in a box "

". This number is a limit to the motor
instantaneous current. It is determined so that when the motor current
reaches the limit,the measured voltage is
"
4V.
Therefore, the coefficient to calculate the motor current is obtained as
follows.
Coefficient to calculate =
the motor current
Limit to Motor instantaneous current
4V
[A/V]
4.2
SERVO AMPLIFIER
UNIT CHECK PINS
4.2.1
Checking the +5V
Power Supply Voltage
4.2.2
Checking the Motor
Instantaneous Current