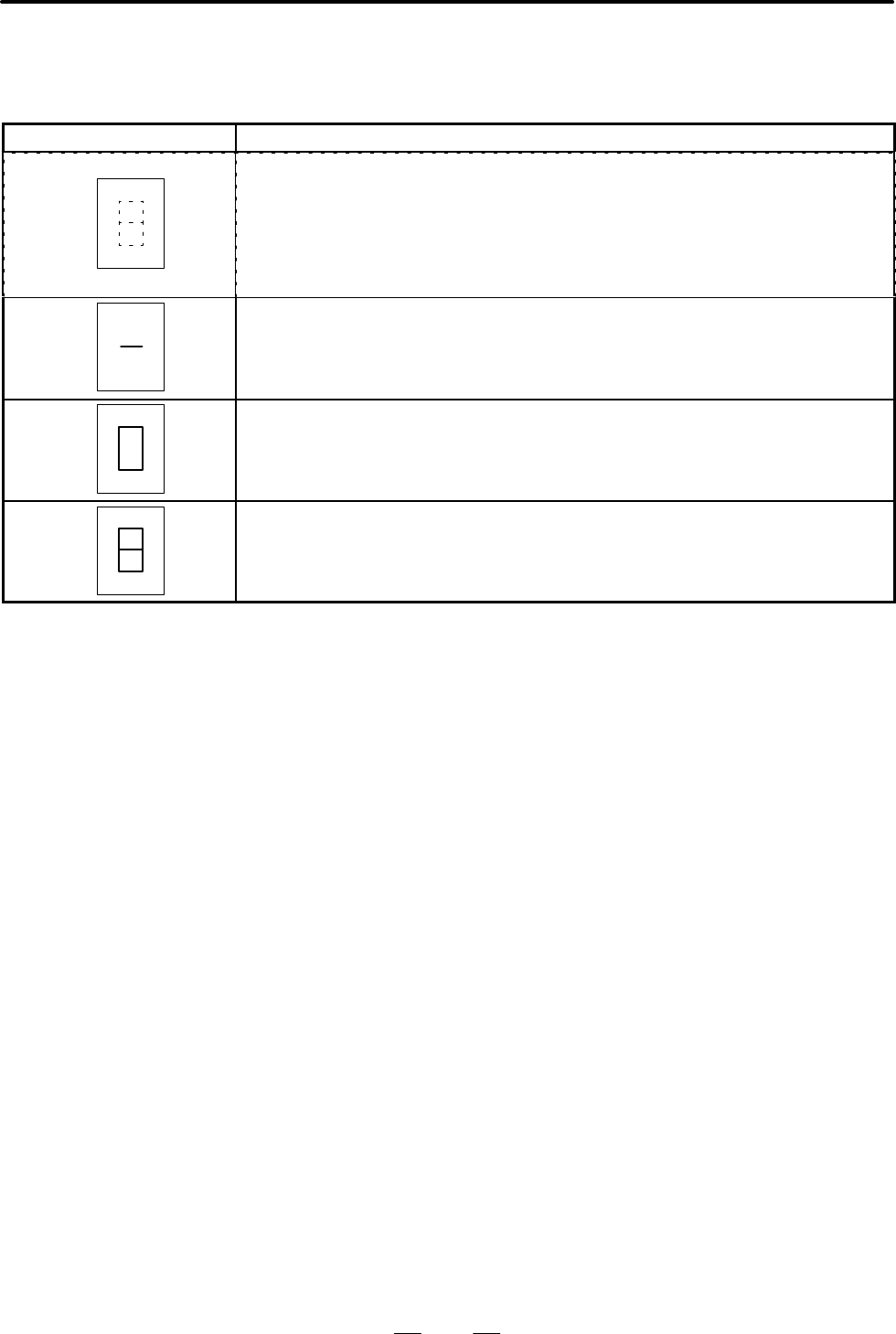 B–65195EN/01
4. OPERATION CONFIRMATION
METHOD
START-UP PROCEDURE
29
The STATUS indicator is a 7-segment LED indicator above the check
pins.
The 7-segment indicator is off.
–
The control power is not supplied.
–
The power supply circuit in the servo amplifier unit is defective.
(Replace the fuse if necessary. If the indicator is still off,replace the servo amplifier
unit. )
The servo amplifier unit is waiting for the ready signal from the NC.
(The name of the ready signal is *MCON.)
The servo amplifier unit is in a ready state.
The motor is being energized.
ex.
All indications other than those described above mean an alarm condition.
–
See chapter II for the troubleshooting and recovery procedures.
4.3
STATUS INDICATOR