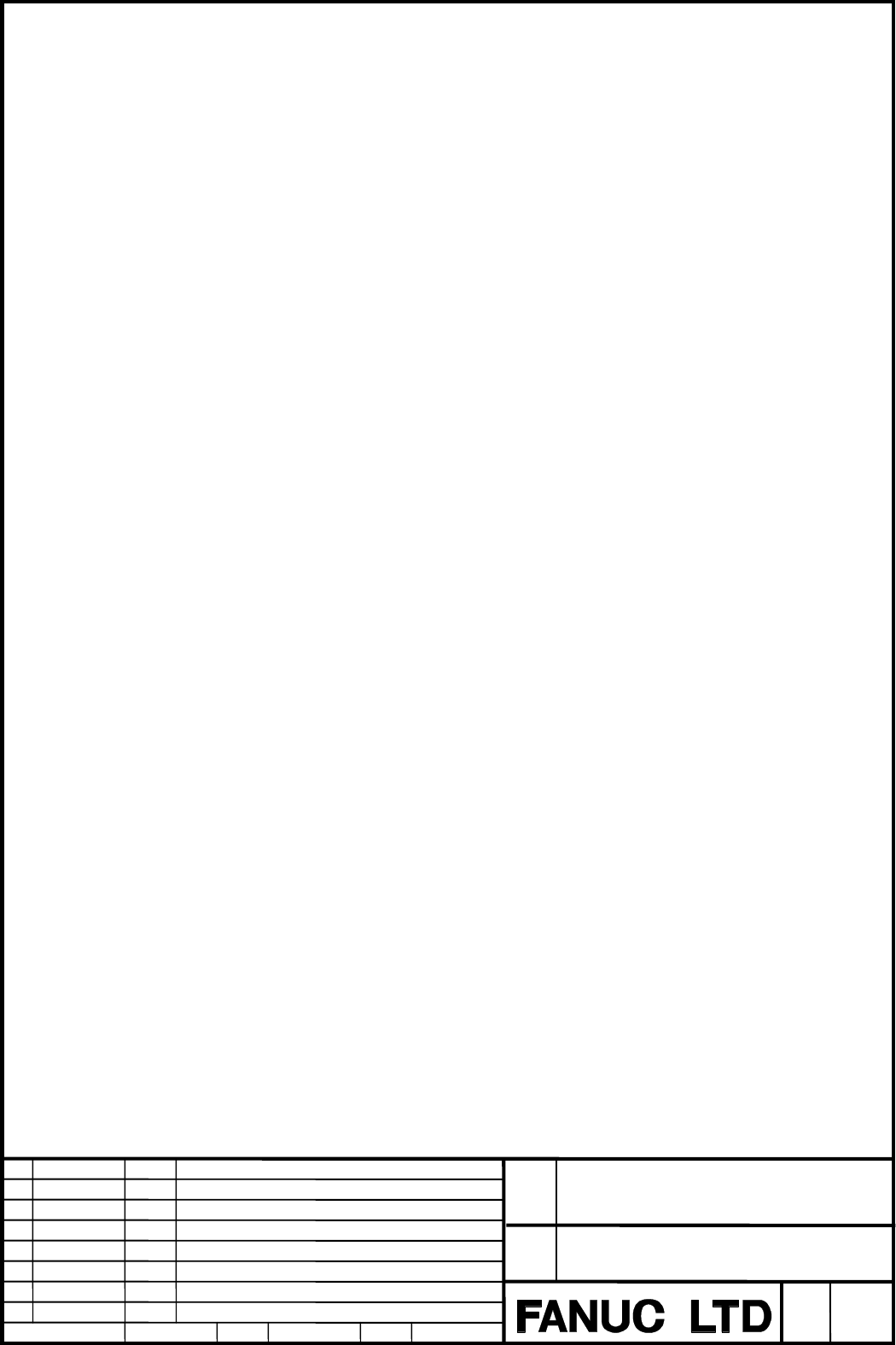 2
Edit
Apprv.
Apprv.Apprv.
Desig.Desig.
Desig.
Sheet
Title
Draw
No.
/
24
Date
DateDate
Date
Design
DesignDesign
Design
Descri
tion
Descri
tion
Descri
tion
Date
DateDate
Date
FANUC Series16
i

/18

i

/21

i
–MA/TA
Embedded Macro
A-77900E
2000.04.11
1. Outline
In this function, the macro programs, which are made by the machine tool builder (MTB), are
stored in flash ROM. The macro programs, which are stored in flash ROM, are loaded to the
program memory area for the embedded macro (DRAM) when the power supply is turned on.
And an operator can call the macro programs from the CNC programs in a usual tape storage
memory area. The macro programs on DRAM can be edited as well as a usual CNC program.
It is possible to store the edited macro programs to flash ROM (FROM) by softkey operation.
And it is possible to prohibit editing the embedded macro programs by an arbitrary password
setting.
Normally, all CNC programs are stored in the tape storage memory area. Therefore, the
capacity of the program, which an operator can use, decreases when the programs made by
the MTB are large size. The MTB can make the programs without decreasing the capacity of
the user program because the macro programs made by MTB are stored in another tape
storage memory area by this function. (The macro programs that are corresponding to 225m in
tape storage length can be registered.) And because the macro programs are stored in flash
ROM, the macro programs are not deleted by the miss-operation etc. such as mistaken all
clear operation.