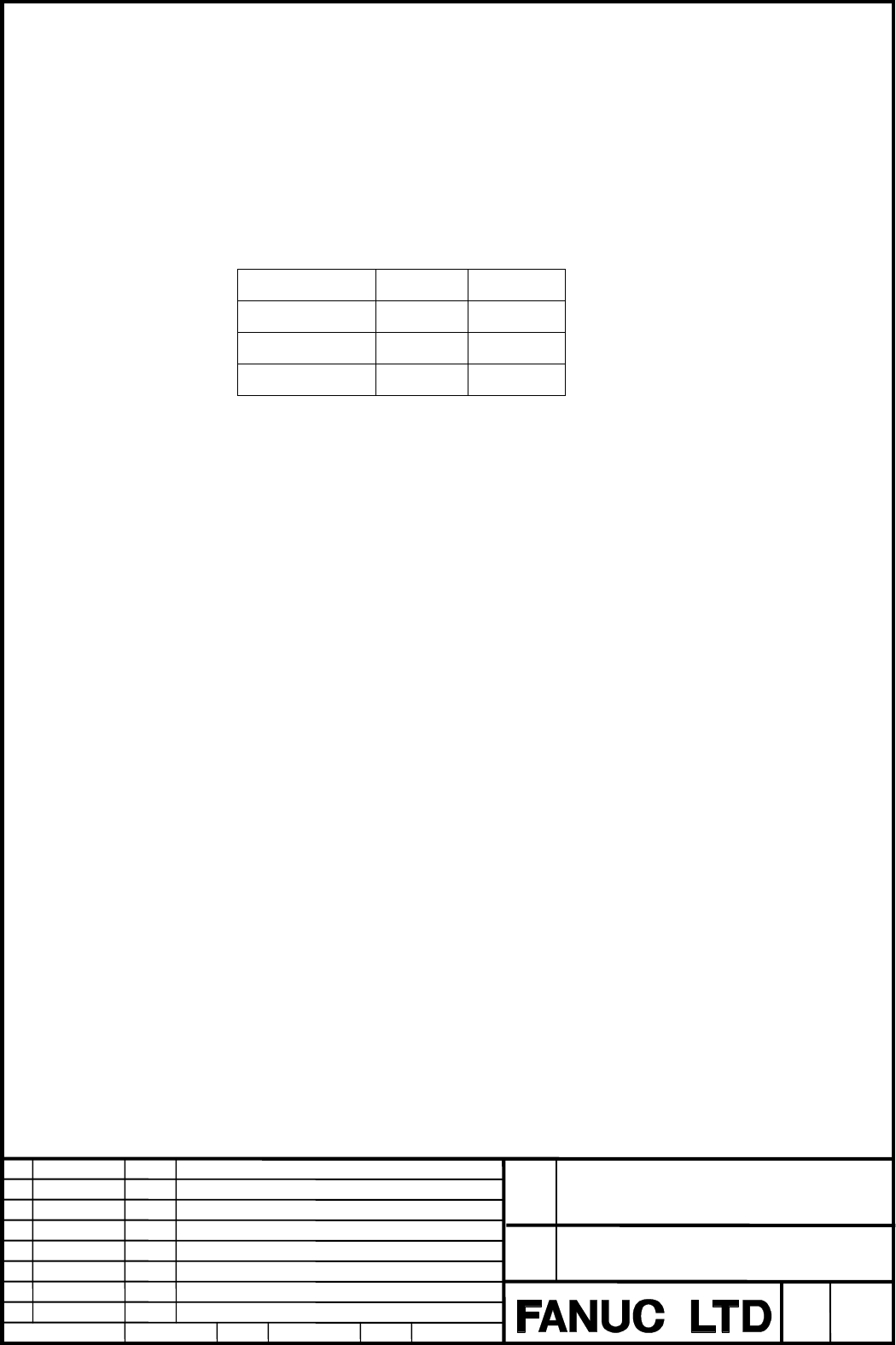 7
Edit
Apprv.
Apprv.Apprv.
Desig.Desig.
Desig.
Sheet
Title
Draw
No.
/
24
Date
DateDate
Date
Design
DesignDesign
Design
Descri
tion
Descri
tion
Descri
tion
Date
DateDate
Date
FANUC Series16
i

/18

i

/21

i
–MA/TA
Embedded Macro
A-77900E
2000.04.11
2) Edit of embedded macro program
The embedded macro programs on DRAM can be edited by the operation same as
the CNC programs of the tape storage memory area. And it is possible to
input/output by the reader puncher interface. The edit of the embedded macro
programs can be prohibited as follows by parameter No.12010 setting. However, the
embedded macro data in FROM becomes effective in the state that the key for the
embedded macro is effective (lock state).
Prm.No.12010
Editing
Reference
0XX
1XO
2OO
It is not possible to move from the tape storage memory program to the embedded
macro program or from the embedded macro program to the tape storage memory
program by the program number change operation. P/S alarm 74 is generated when
doing.
At the editable state (Parameter No.12010=2 or the data in FROM=2), the free and
used capacity of DRAM for the embedded macro are displayed at the right side of
the tape memory size display on the program list screen. When it is not possible to
refer and to edit the embedded macro program (Parameter No.12010=0 or the data
in FROM=0), the embedded macro programs are not displayed.
3) Call of embedded macro program
The embedded macro programs are called by G-codes. The relations between G-
codes and calling the embedded macro program numbers are set by the parameter.
Max. 10 sets can be specified.
Example) Assume that the embedded macro programs are No.7000-8999.
The first set
The second set
The third set
G-code
Prm.No.12020=100
Prm.No.12023=150
Prm.No.12026=900
O No.
Prm.No.12021=8000
Prm.No.12024=7500
Prm.No.12027=8300
Number
Prm.No.12022=10
Prm.No.12025=100
Prm.No.12028=30