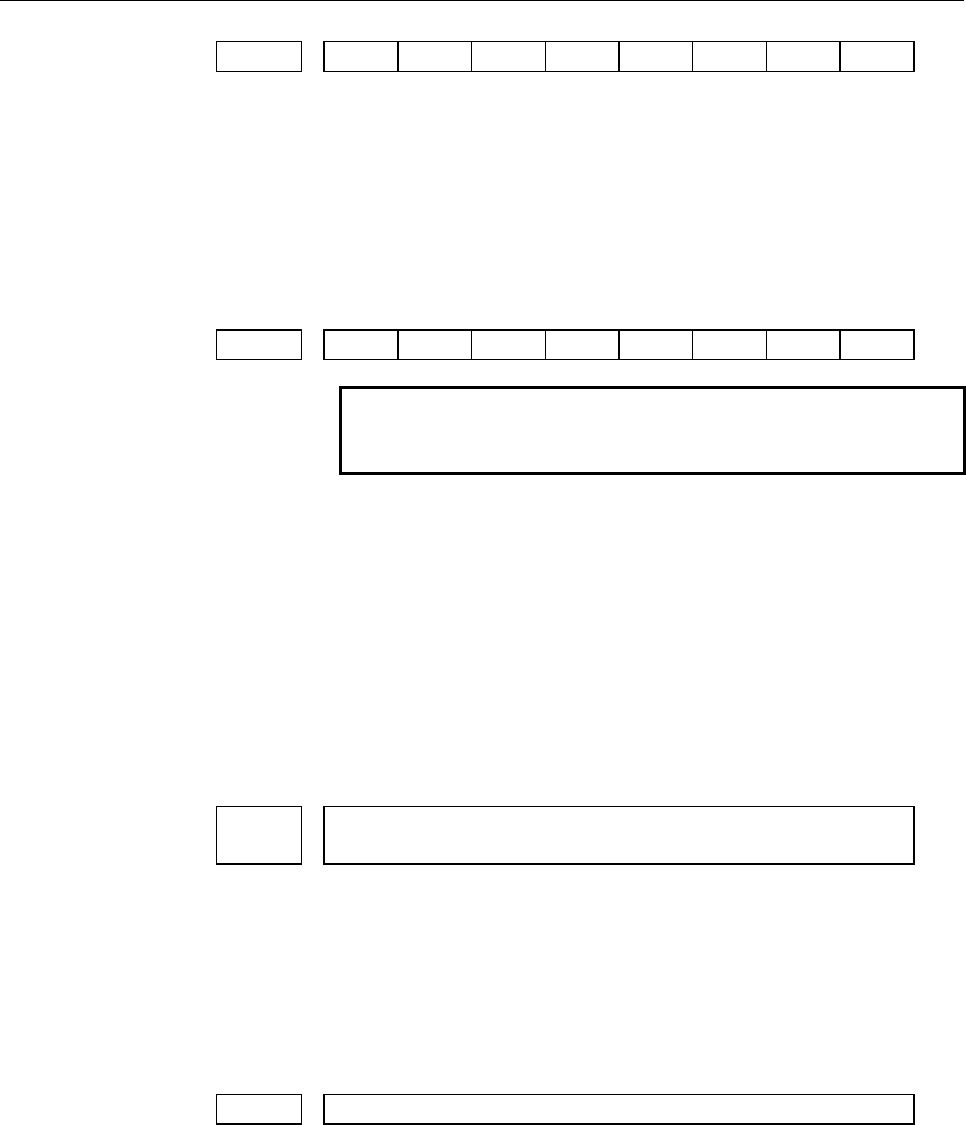 4.DESCRIPTION OF PARAMETERS
B-64120EN/01
- 154 -
3118 AS2 AS1
[Data type] Bit
AS1 to AS2
When the actual spindle speeds (SACT) of the first spindle and second
spindle are displayed, each value is:
0 :
The value calculated based
on the feedback pulses from the
position coder.
1 :
The value calculated from the
spindle motor speed (the same as
the spindle speed displayed on the operating monitor screen).
#7 #6 #5 #4 #3 #2 #1 #0
NOTE
When this parameter is set, the power must be
turned off before operation is continued.
[Data type] Bit
POR
Display in Portuguese is:
0: Disabled.
1: Enabled.
TAP
When the external touch panel interface option is available, the
external touch panel is:
0: Enabled.
1: Disabled.
NVG
When a color display device is used, VGA mode is:
0: Used.
1: Not used.
3120
Time from the output of an alarm to the termination of sampling (waveform
diagnosis function)
[Data type] Word
[Valid data range]
1 to 32760
When the waveform diagnosis functi
on is used, this parameter sets the
time form the output of a servo alarm until data collection. Storage
operation is stopped because of the alarm. (This means that the
termination of data collection can be delayed by a specified time.)
3121
Store-type waveform diagnosis data select (waveform diagnosis function)
[Data type] Byte
[Valid data range]
0 to 1
The six types of sampling data in store-type waveform diagnosis are:
0 :
Thermal simulation data.