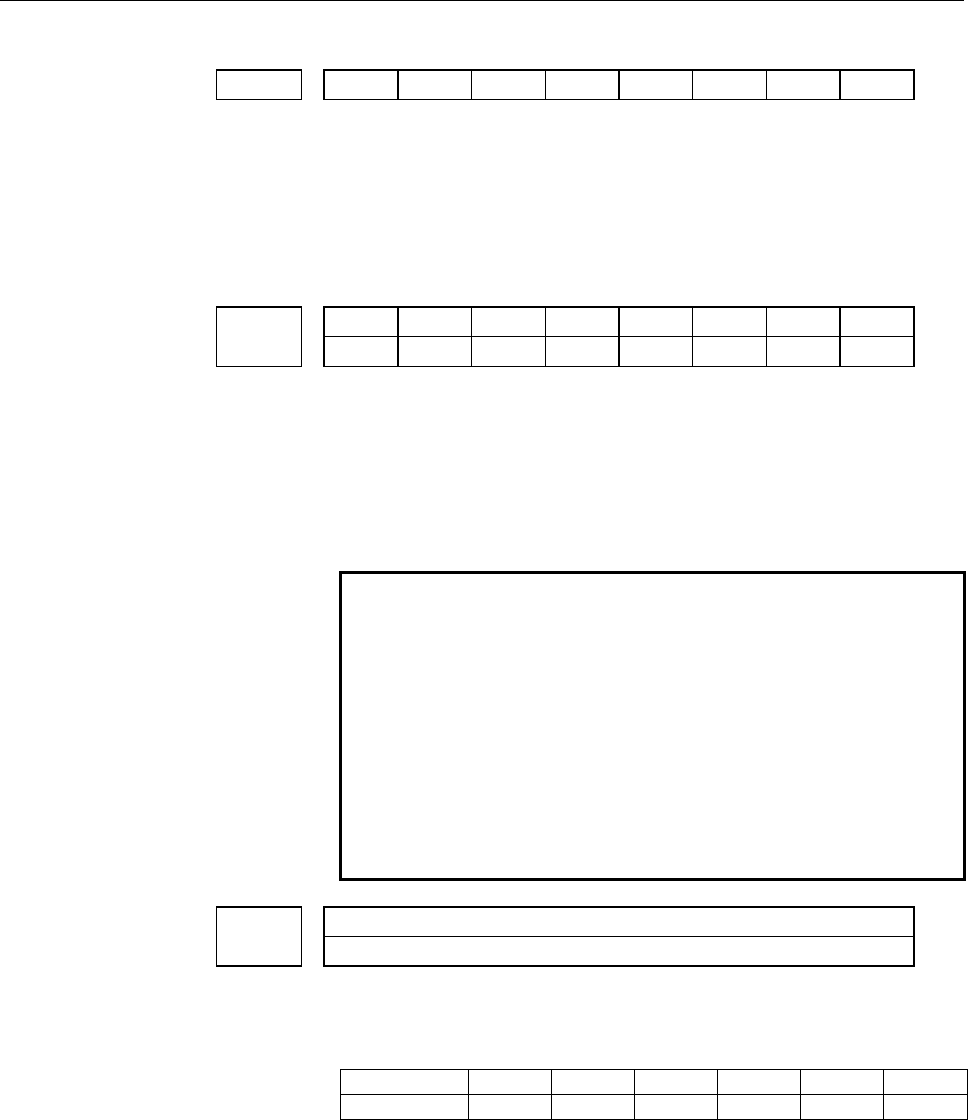 B-64120EN/01
4.DESCRIPTION OF PARAMETERS
- 177 -
#7 #6 #5 #4 #3 #2 #1 #0
3454 RF2
[Data type] Bit
RF2
Reference position return co
mmands G28.2 and G30.2, which
suppress in-position checks during reference position return, are:
#7 #6 #5 #4 #3 #2 #1 #0
3455
AXDx
AXDx
If a decimal point is omitted for an address with which a decimal point
can be used, the value is determined:
0 :
In accordance with the least input increment.
1 :
In millimeters, inches, or seconds. (calculator-type decimal point
input)
NOTE
1
This parameter is valid if
bit 0 (DPI) of parameter
No. 3401 is set to 0.
2
Because some addresses (such as R and K) are
not related to an axis, setting this parameter for all
axes is not equivalent to setting bit 0 (DPI) of
parameter No. 3401 to 1.
3
This parameter cannot
be used together with:
- Macro executor
-
Basic operation package
3460
Address for second miscellaneous function
[Data type] Byte
This parameter specifies the address used for the second
miscellaneous function, as follows:
Address
A B C U V W
Set value
65 66 67 85 86 87
Address B is assumed when a value other than the above is set.
Axes names cannot be used to specify the address.