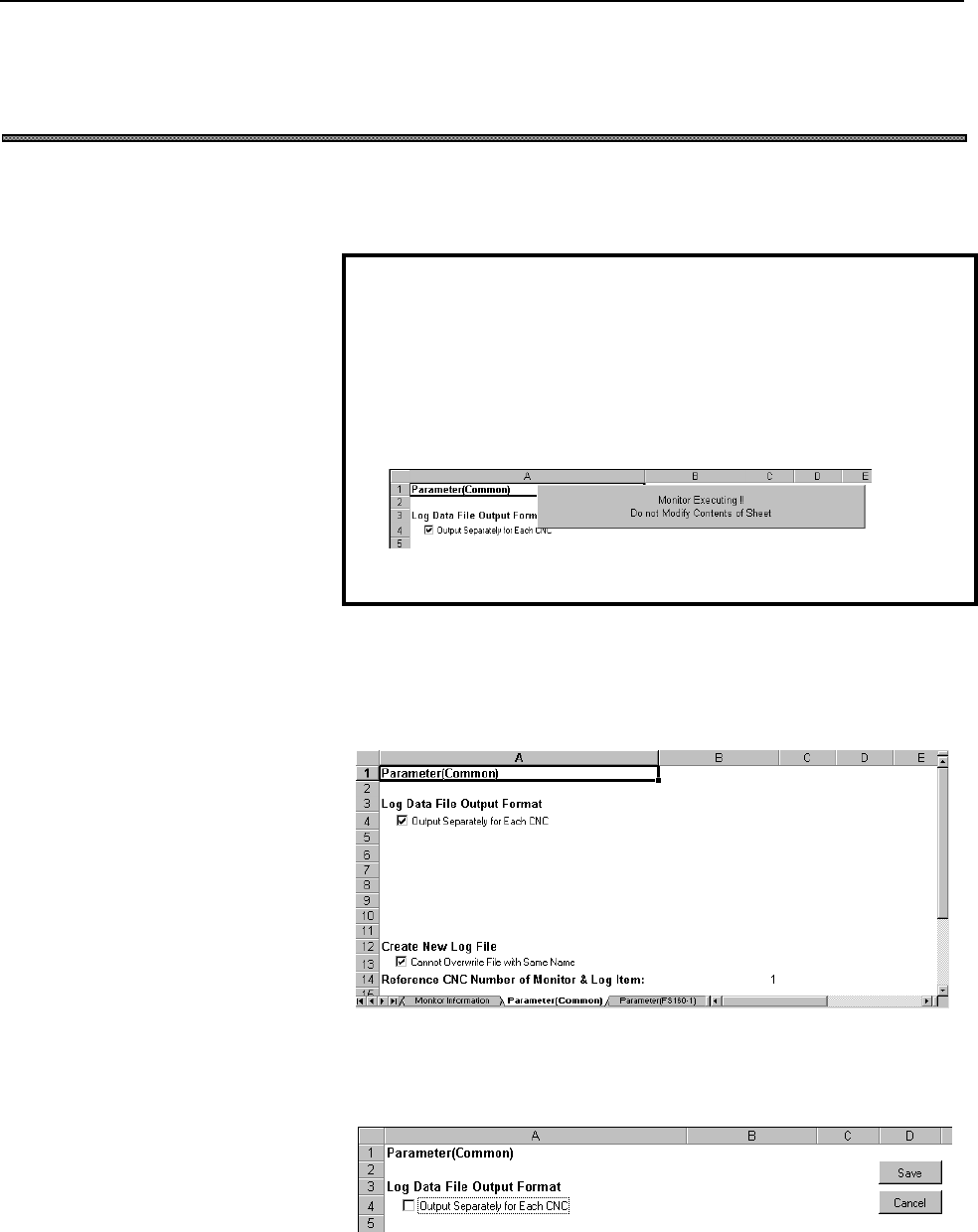 B-63364EN/03
4. SETTING THE GENERAL PARAMETERS FOR THE MACHINING STATUS MONITOR PACKAGE
- 51 -
4.1
SETTING THE GENERAL PARAMETERS FOR THE
MACHINING STATUS MONITOR PACKAGE
This section describes how to set the general parameters for the Machining
Status Monitor Package.
Procedure
1.
Select the [Parameter(Common)] worksheet.
The [Parameter(Common)] worksheet is displayed.
2.
Change the desired parameter check boxes and cell values.
The <Save> and <Cancel> buttons appear.
3.
Click the <Save> button to execute the change.
Click the <Cancel> button to cancel the change.
NOTE
The general parameters for the Machining Status Monitor Package can
be set only when the monitoring of all CNC machines is stopped. During
the monitoring of a CNC machine, the message shown below appears
on the worksheet. At this time, never modify the values selected in the
check boxes nor the cell values on the worksheet.