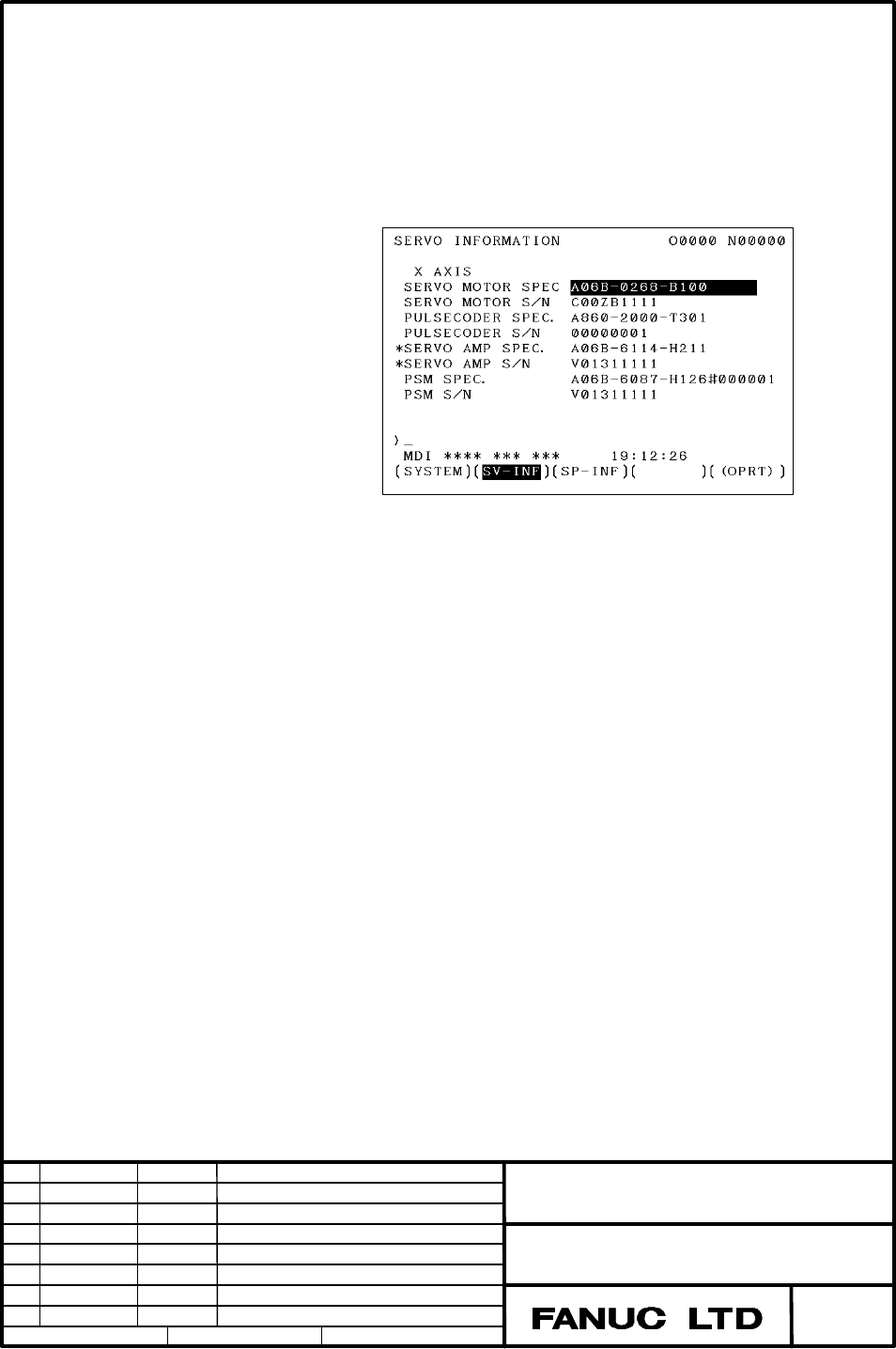 FANUC Series 16
i

/18

i

/21

i
–

TB/MB
Drawing No.
Page
Ø
1 Reference mode in case that 13112#0 is set to '0'.
Ø
2

Edit mode

in ca

se that 13112#0 is set to '1'.
Ø
3 Servo information is saved on the FLASH-

ROM module. If there is a
difference between Servo information on FLASH
-ROM and servo
information on servo I/F, for example servo amplifier is exchanged for
different one, '
*

' is displayed on the left side as follows.