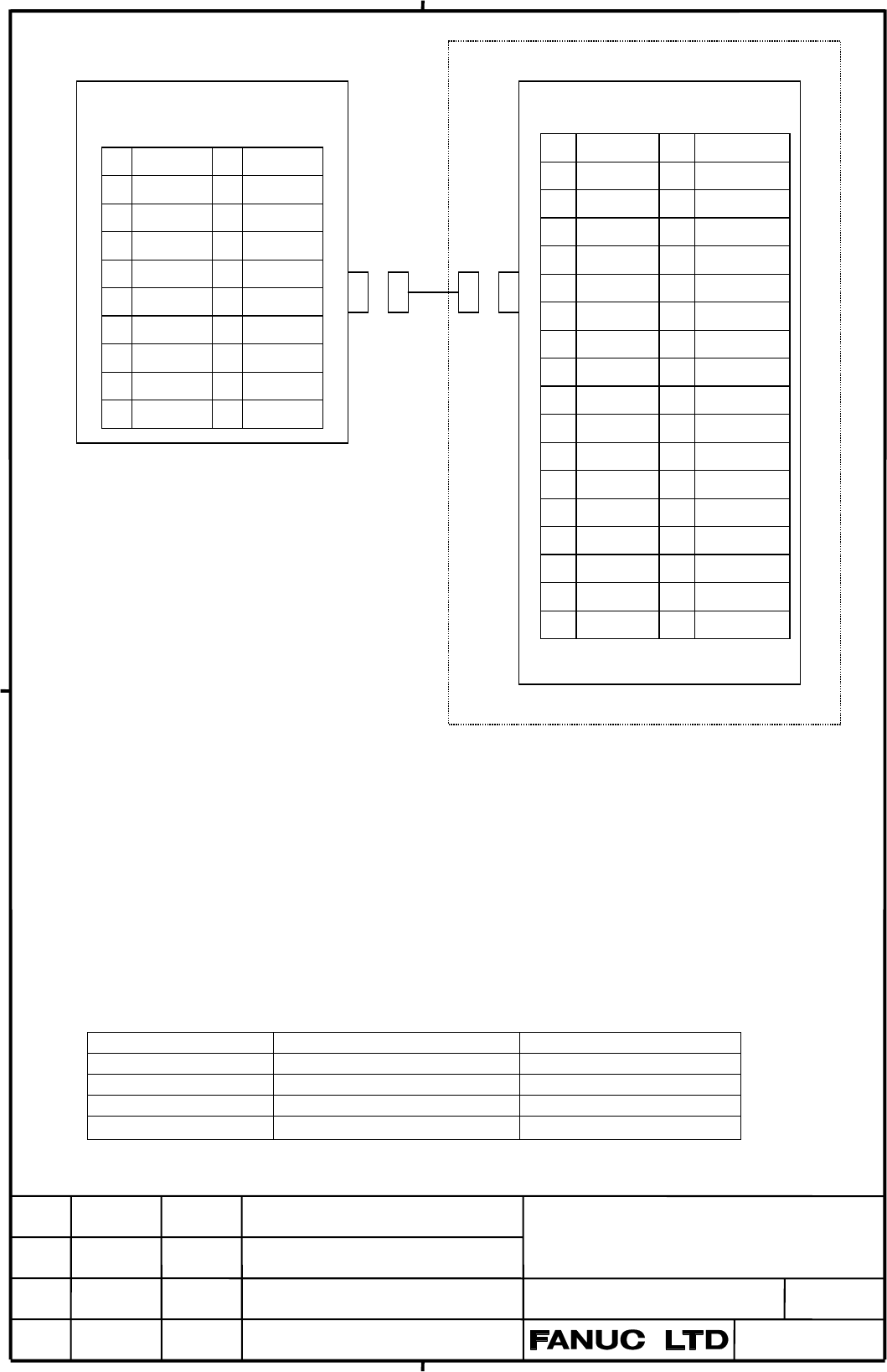 FANUC PANEL i for Automotive
Connecting Manual
EDIT
DESIG.
15
SHEET
4.5 Parallel Port
PANEL

i

for AUTOMOTIVE
ex.) Printer
Note 1)
The figure shows a sample pr
inter interface. Design the cable to suit the interface of the actual
device to be connected.
Note 2) Some kinds of Printers and other devices may not work properly with PANEL
i

for
AUTOMOTIVE
, so careful checking by the customer will be required. And please be aware that
I/O devices in the market are not almost considered about waterproof and dust-proof.
1) RECOMMENDED CABLE MATERIAL SPEC.
A66L-0001-0284#10P
・・・

0.08mm
2
10 pairs
2) RECOMMENDED CONNECTOR FOR CABLE and HOUSING (JD9 side
)
PCR-E20FA PCR-V20LA/PCS-E20L
A

(Honda Tsushin Kogyo)
FI30-20S FI-20-CV2/FI-20-
CV7 (Hirose Electric)
FCN-247J020-G/E FCN-240C020-Y/S
(Fujitsu)
52622-2011 52624-2015
(Molex Japan)