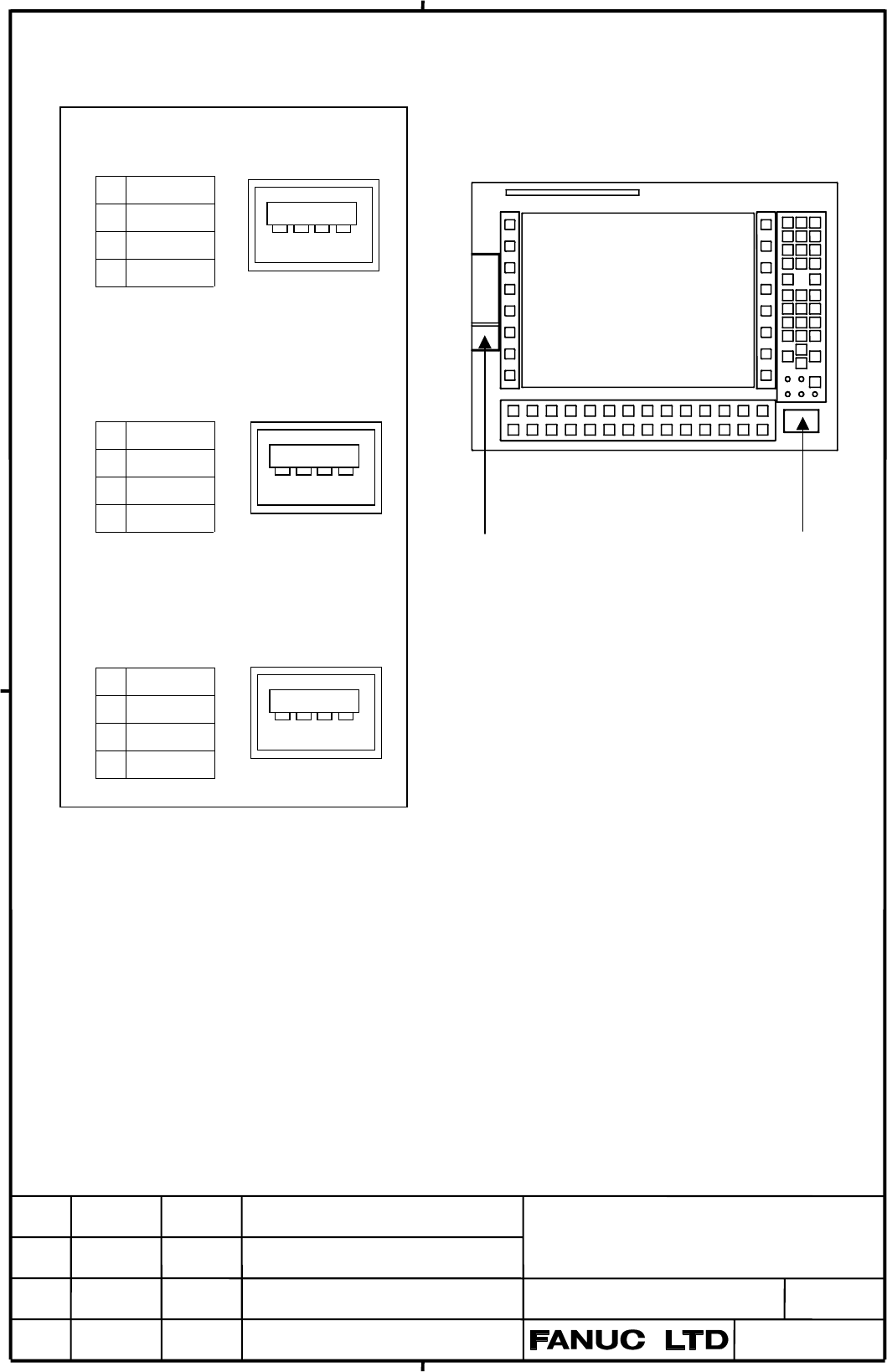 FANUC PANEL i for Automotive
Connecting Manual
EDIT
DESIG.
18
SHEET
4.8 USB
Note 1)
Commercial USB devices cannot be guaranteed its proper work with
PC
. Careful checking by
the customer will be required. And please be aware that those devices in the market are not
almost considered about waterproof and dust-roof.
Note 2)
The maximum supply current for each USB port is 500mA.
The maximum supply current for all peripherals
include PCI extension board, PCMCIA card
and MOUSE is 1400mA
CD41L
1 USB1_5V
2 USB1-
3 USB1+
4 USB1_0V
CD41M
1 USB2_5V
2 USB2-
3 USB2+
4 USB2_0V
CD46L
1 USB3_5V
2 USB3-
3 USB3+
4 USB3_0V
USB port2 (front right side)
USB port3 (front left side)
USB port2 USB port3