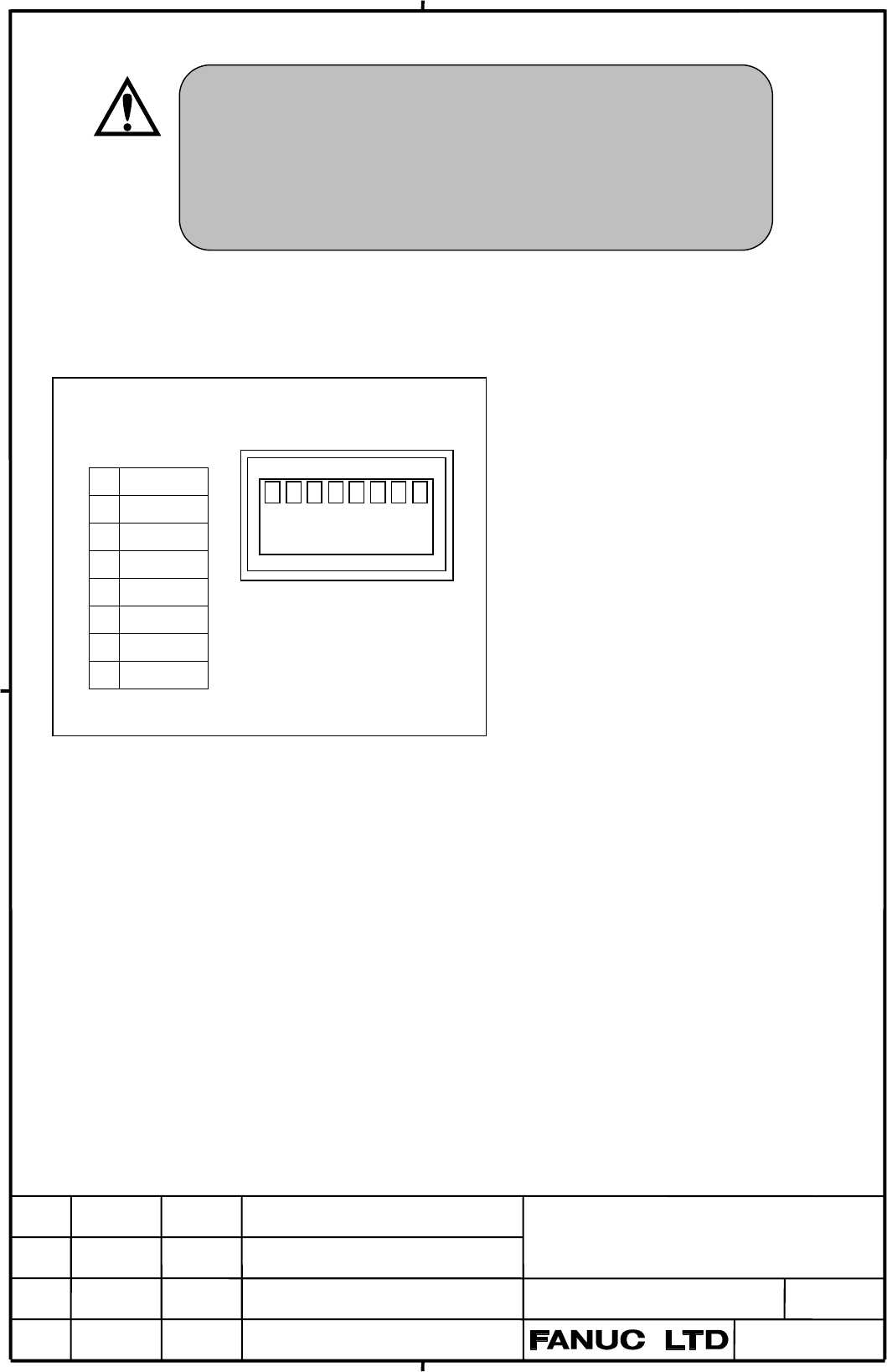 FANUC PANEL i for Automotive
Connecting Manual
EDIT
DESIG.
19
SHEET
4.9 Ethernet
Note 1)
It be sure to use twisted pair ca
bles with a common shie

ld in category 5.
Note 2) There are two types of connections. One is the straight connection, the other is cross
connection. Please choose an appropriate connection corresponding to the use.
Note 3)
The cable can be up to 100m long.
Before attaching or removing cables, power off the
PANEL

i

for
AUTOMOTIVE
, and confirm that the power is off.
When installing network cables, exercise sufficient caution so that the
network will not be affect
ed by any noise source.
Some of the units (hub, transceiver, etc.) required to build a network
are not dust-proof. Using them in an atmosphere with dust or oil
mist may lead to a communication error or failure. They should be
enclosed in a dust-proof cabinet.
1 TX+
2 TX-
3 RX+
4
5
6 RX-
7
8
(RJ-45)