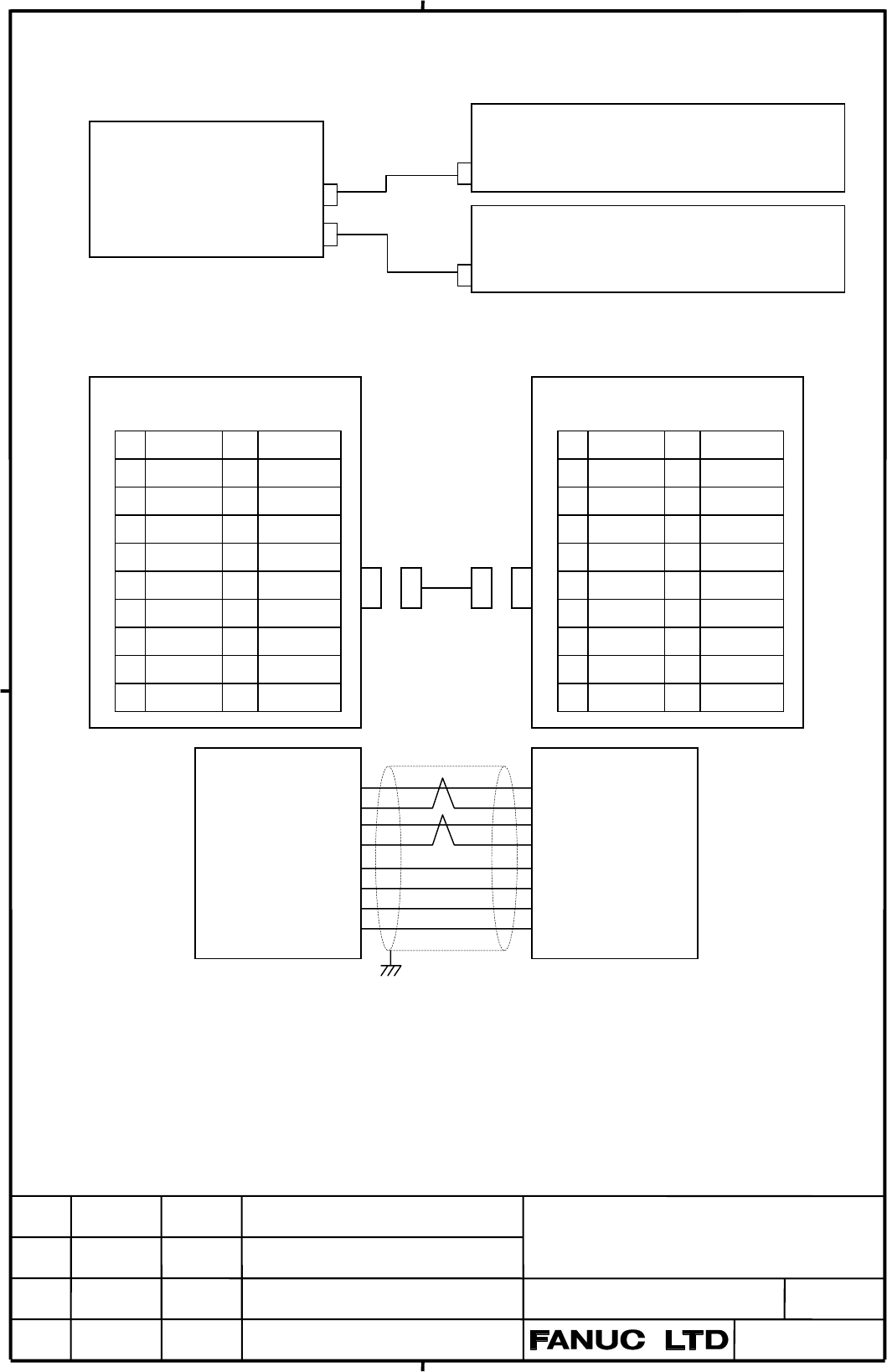 FANUC PANEL i for Automotive
Connecting Manual
EDIT
DESIG.
21
SHEET
1) CONNECTION TO CNC OR I/O LINK DEVICE
(PCR-E20MDA) (PCR-E20MDA)
Note 1)
Do not connect the (Reserve) pins.
Note 2)
Make sure to use twisted pair wires for
signal SIN and *SIN, and signals SOUT and *SOUT.
Note 3)
Shielding wires should be connected to ground at the JD1A side.
Note 4)
Maximum cable length = 10m.
3 SOUT 13 0V
4 *SOUT 14 0V
10
(Reserve)
20
(Reserve)
3 SOUT 13 0V
4 *SOUT 14 0V
10
(Reserve)
20
(Reserve)
JD1A
SIN (1)
*SIN (2)
SOUT (3)
*SOUT (4)
0V (11)
0V (12)
0V (13)
0V (14)
JD1B
(3) SOUT
(4) *SOUT
(1) SIN
(2) *SIN
(11) 0V
(12) 0V
(13) 0V
(14) 0V
JD1B
JD1
(ex. CNC unit, cell controller or etc.)
JD1A
(ex. I/O unit, machine operators panel or etc.)
JD1B