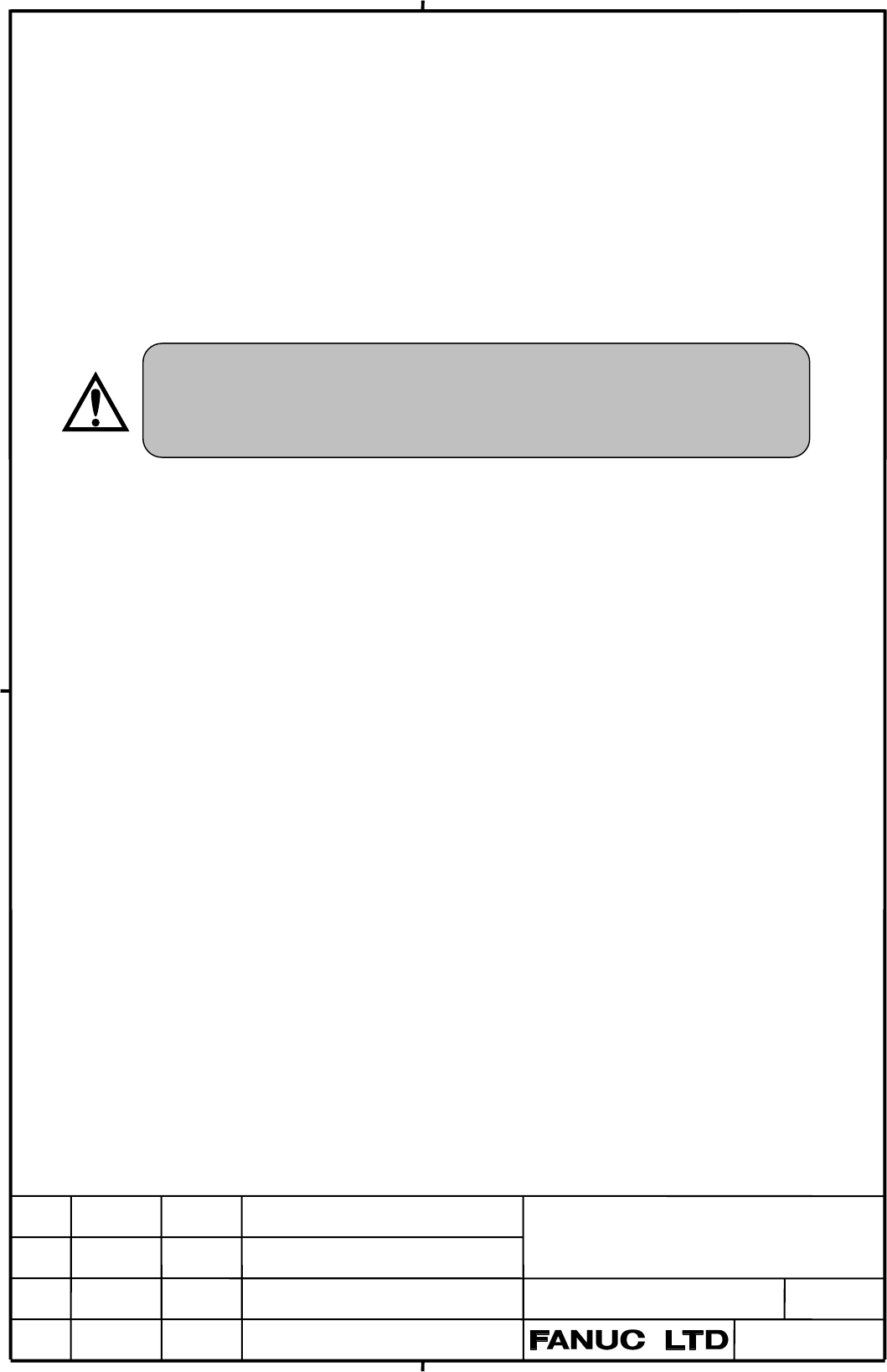 FANUC PANEL i for automotive
connecting manual
EDIT
DESIG.
8
SHEET
3) Power Consumption
approx. 60W
Above operating includes the following devices.
-
PANEL

i
for AUTOMOTIVE
, HDD Unit, FAN for HDD, Keyboard, and Mouse.
Above operating does not include the following devices.
- FDD Unit, CD-ROM Drive, PCMCIA Card, PCI
Extension board, USB device, and Devices to
connect by Serial or Parallel Interface.
Note: Above power consumption is reference. If peripherals are connected or PCI extended boards
are mounted, the power consumption will increase. Also, please consider the cabinet design and
the cooling method which is most suitable to the total power consumption.
2.4. Shutdown operation
2.5. CNC Screen Display Function
Expand and use CNC Screen Display Function for 10.4-inch.
Use POP-UP menu for the operation.
Be sure to install CNC Screen Display Function for the maintenance.
Be sure to finish the OS and the applications through the proper operation of
shutdown before turning the power off. Without the above-mentioned operation,
there is no assurance of the followin
g action. At worst, the command of
initializing the HDD will not work.
Section 2.5 is added.
(3)