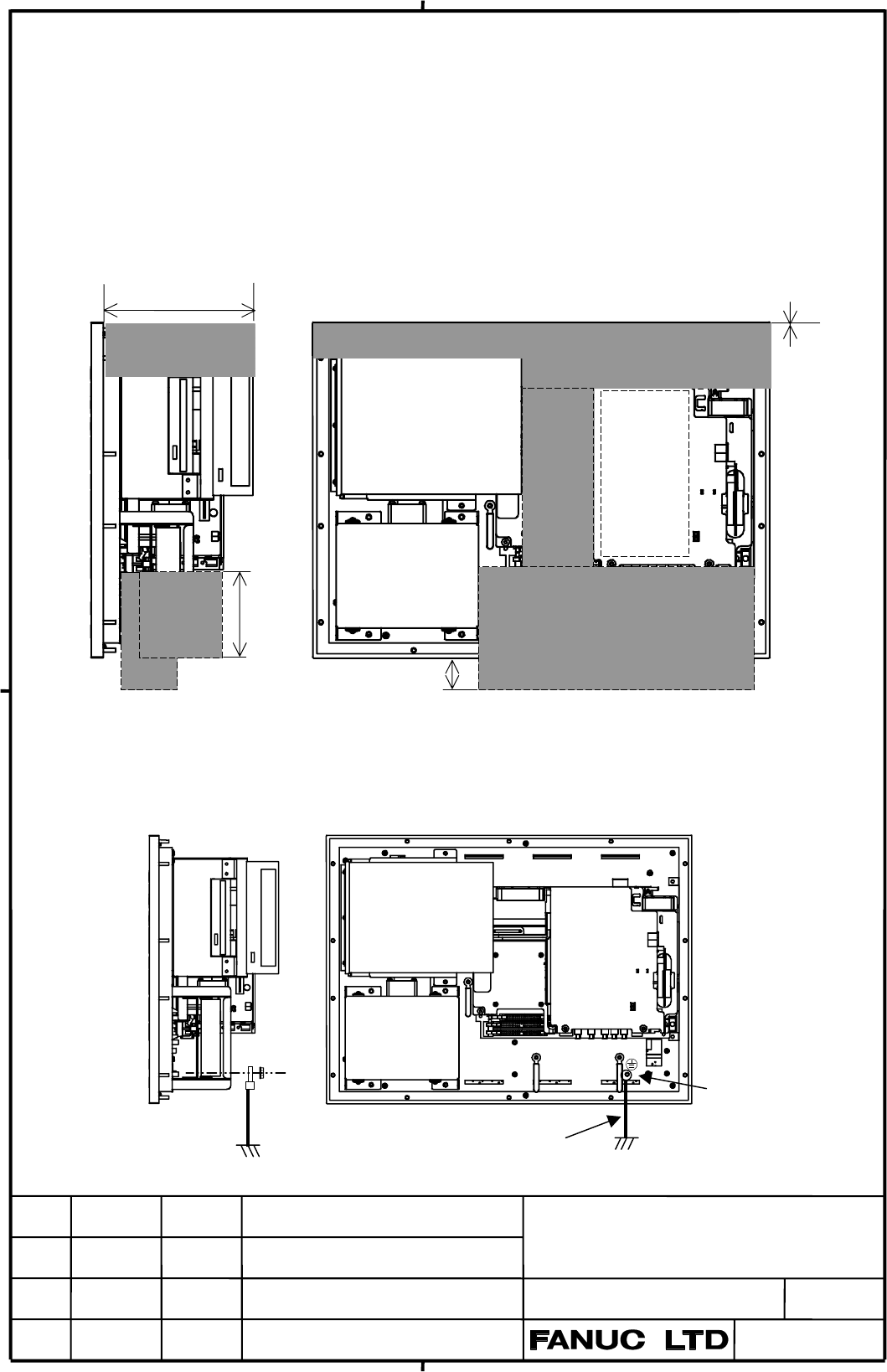 FANUC PANEL i for automotive
connecting manual
EDIT
DESIG.
9
SHEET
3. Mounting
3.1 Mounting space
The following three spaces are required around the PANEL
i
for AUTOMOTIVE

.
A: Space for connecting cables.
B: If PCI extension board exists, this space B is re
quired for cable connection.

The dimension X depends
on cables connected to the PCI Extension board.
C: This space is required for airflow.
3.2 Frame grounding of the unit
Connect basic unit to the grounding plate of the cabinet via grounding terminal.
UNIT : mm
C
20
B
PCI
Extension
board
B
X
C
160
0
Grounding cable
2mm
2
or bigger
M4 stud