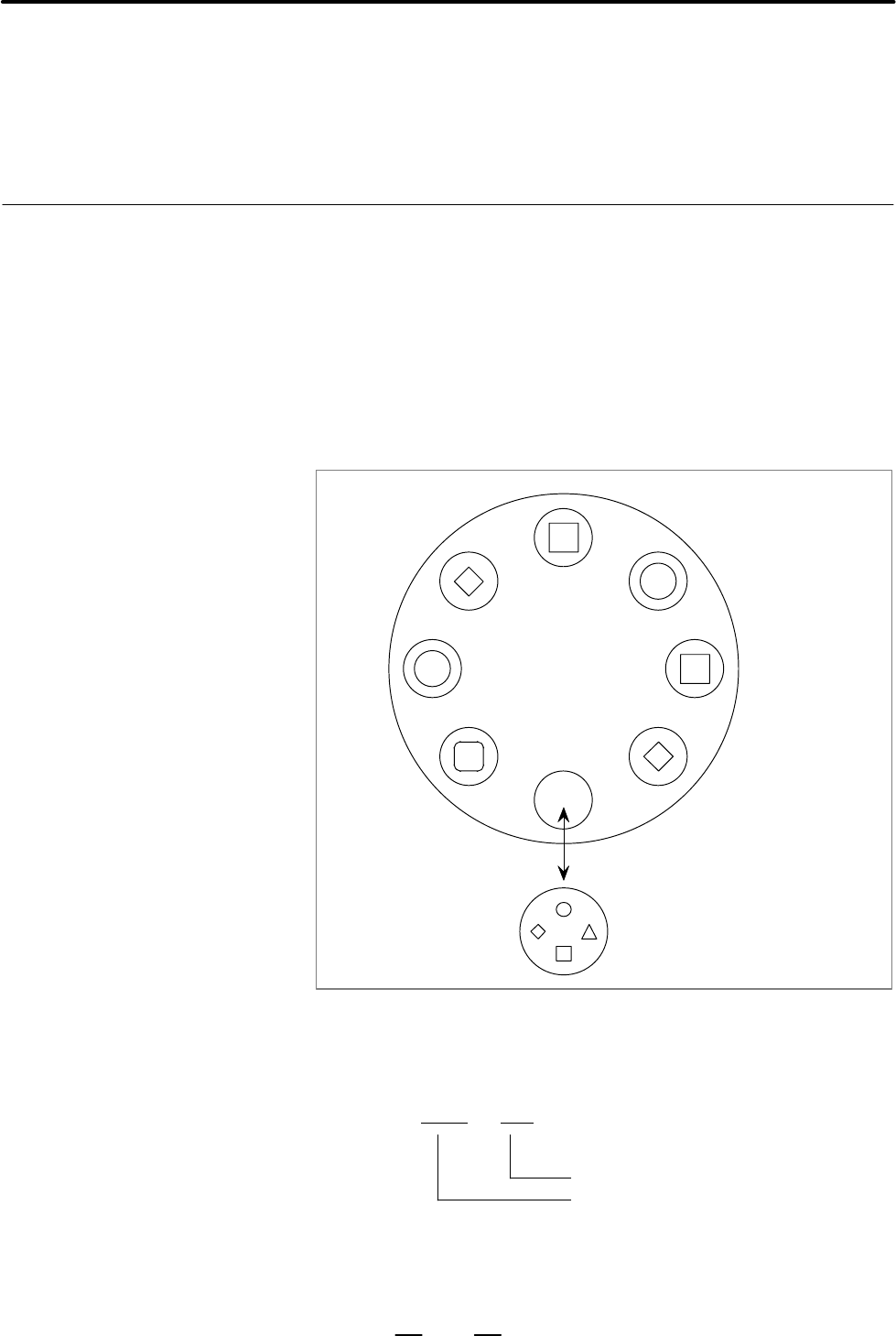 5. TOOL FUNCTION (T FUNCTION)
91
A common way of handling the tools, i.e., the metal dies, for punch
presses is to store each die in the tool holder. To select a tool, it is
necessary to index the magazine containing the required tool holder to the
position at which the tool is changed with a T command and to set the tool
holder on the punch holder at that position.
In the multiple
–

tool system, however, one tool holder contains different
types of metal dies. This makes it possible to change tools by simply
moving the relevant tool holder. The multiple
–
tool system, therefore,
reduces the time taken to change tools and enables a larger variety of tools
to be used, enhancing the range of machining that can be performed.
Magazine for the
Holder containing different types of tools
Fig. 5.4 (a)
In the multiple
–

tool system, each tool holder is assigned a pot number
specified as part of a three
–
or four
–
digit T code as follows:
Number of the tool in the tool holder
Pot number (indicating the tool holder)
5.4
CONTROL (OUTPUT)
CMOK <F232#5>,
MIE <F232#7>
General
Function