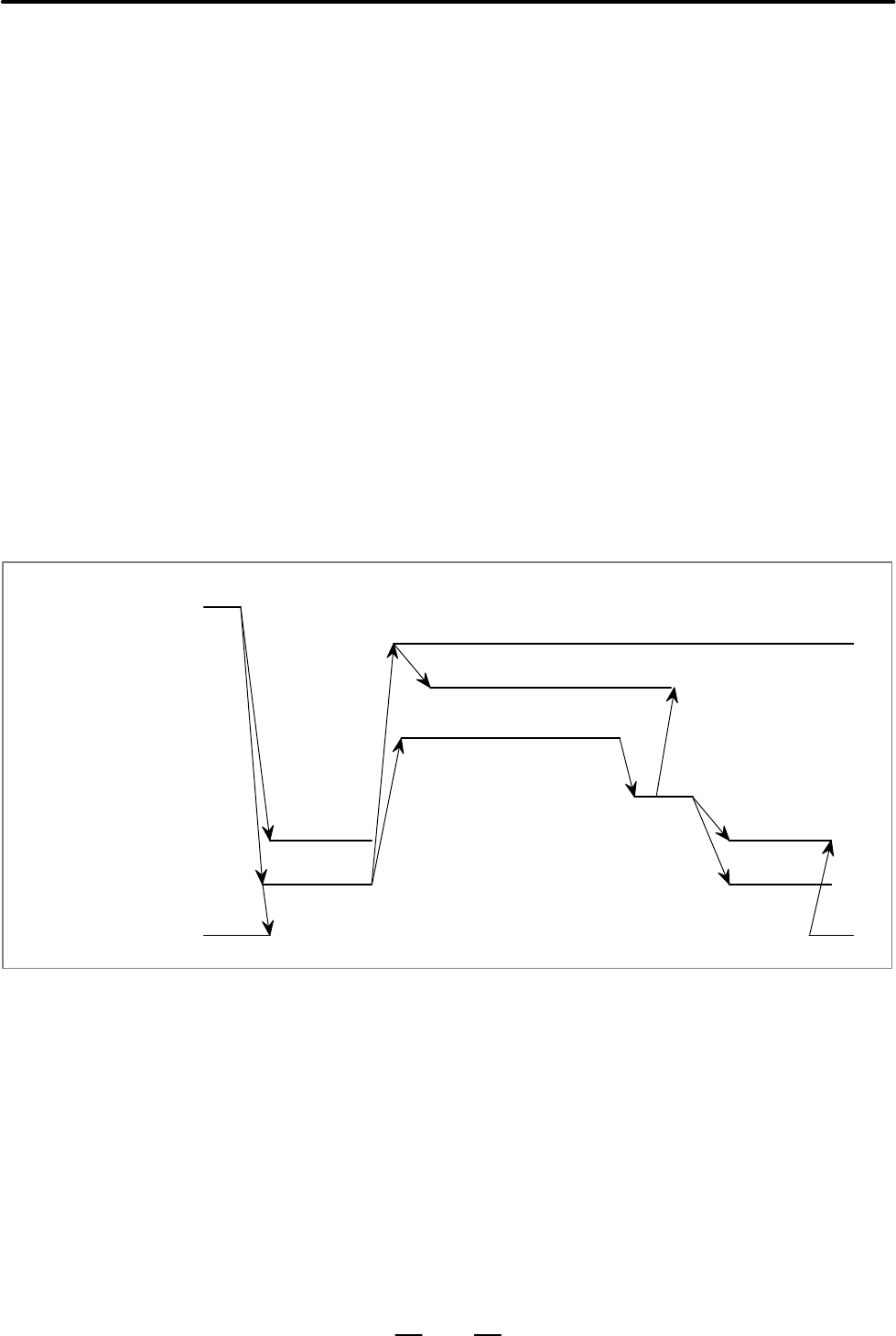 5. TOOL FUNCTION (T FUNCTION)
97
(4)A tool in a multiple
–
tool holder A to a tool in another multiple
–

tool
holder B
If the C axis is not positioned at the reference position when the T
command for selecting a tool in a multiple
–
tool holder B is issued after
a tool in another multiple tool holder A is selected, the C axis
automatically returns to the reference position. Because the tool in the
first multiple tool holder is moved with this command, the CMOK
signal is switched to 1 and the MIE signal is switched to 0. When the
C axis has returned to the reference position, the CMOK signal is
switched to 0.
Then, the necessary T code and the corresponding TF signal are
output. The machine returns the FIN signal as soon as the tool has been
indexed, as specified by the first two digits of the T code.
When the FIN signal is returned, the CNC moves the C axis as
specified by the last two digits of the T code and starts indexing the
required tool. When indexing the tool starts, the tool indexing signal,
CMOK, is switched to 1. When the tool has been indexed, the MIE
signal is switched to 1 and the CMOK signal is switched to 0. This
completes indexing the tool.
The T command is
read.
Indexing the new tool holder B
Indexing the tool in the new
tool holder B
The C axis returns to the reference
position.
Signal corresponding
to T code
TF signal
Motion specified
by T code
FIN signal
CMOK signal
The C axis moves.
MIE signal