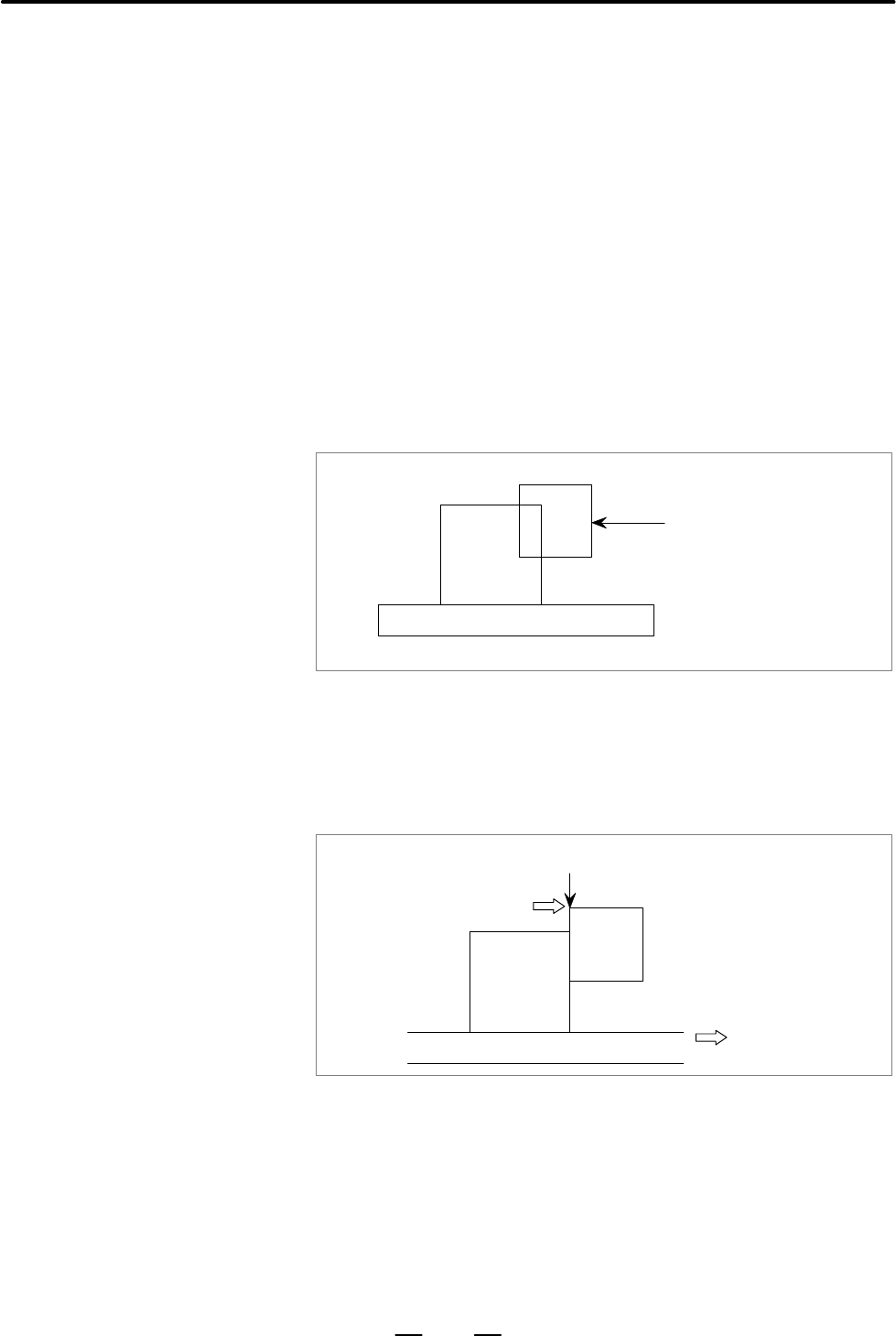 8. SAFETY ZONE CHECK
134
The safety zone is settable in two types, punch forbidden area and
approach forbidden area, that are set by the parameter SZ1 to SZ4 (No.
16501#0
–
#3) shown below.
When the tool figure area goes into the safety zone and the punching
is commanded, an alarm (Nos. 4800 to 4803) is given to disable
punching. In the case of positioning & punching command in the
automatic operation mode, when the end point of positioning is in the
punch forbidden area, an alarm is given without moving the axis.
(Previous check)
In the case of move command without punching, the tool figure area
can go into the punch forbidden area, but manual punching is
impossible after going into this area.
# 1
# 0
Punching is impossible in this
area.
Fig. 8.1 (a)
2)
Approach forbidden area
The tool figure area can not go into the safety zone. When the tool
figure area approaches into the safety zone by the move command, the
axis is immediately stopped and an alarm (Nos. 4810
–
4837) is given.
This is valid in either manual or automatic operation mode.
# 2
# 0
Move direction
Axis stops, and alarm is given.
×
Fig. 8.1 (b)
8.1
TYPE A
Punch forbidden area
and approach forbidden
area