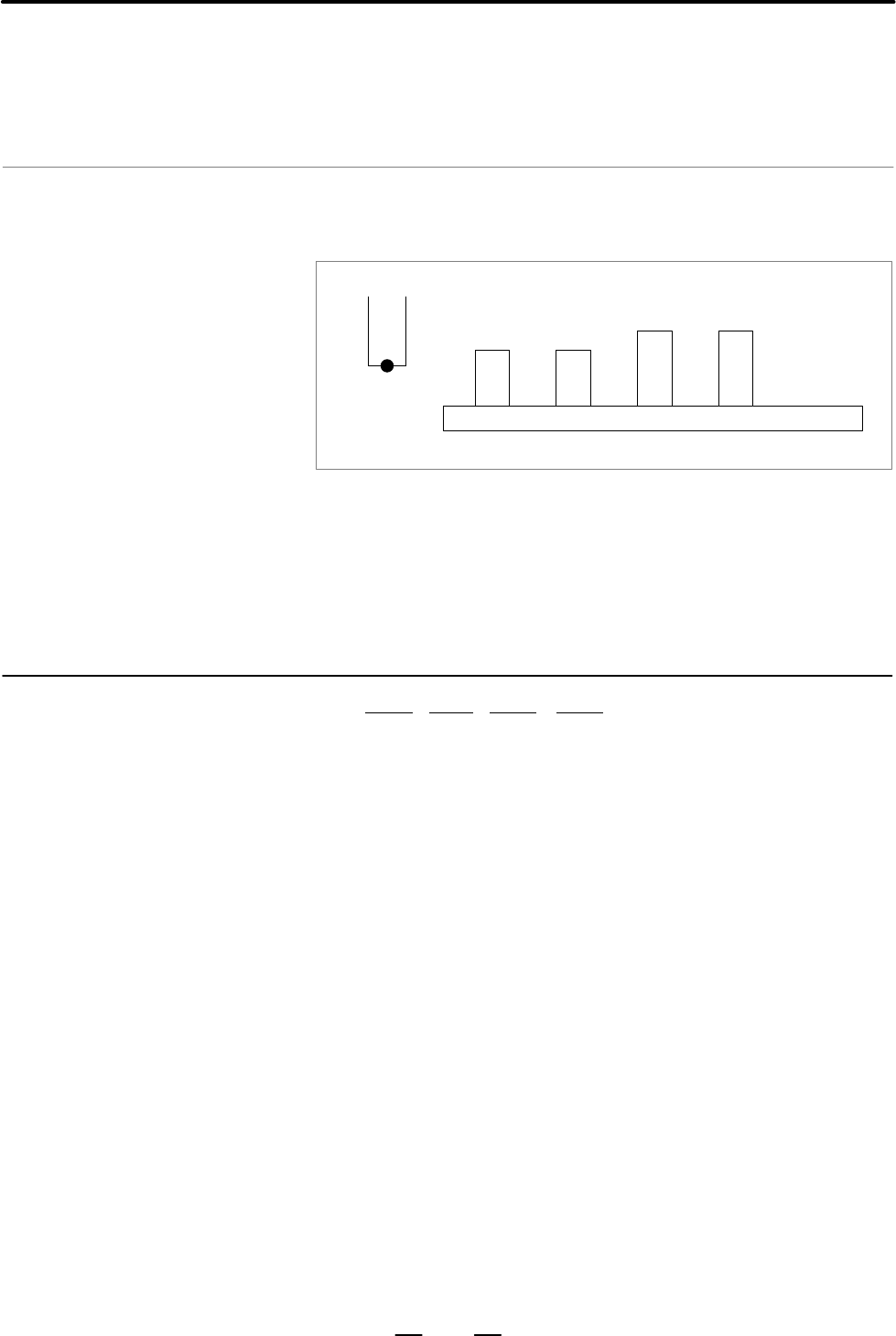 8. SAFETY ZONE CHECK
138
The detector installed in the machine automatically detects the positions
of the workpiece holders mounted on the carriage. The detected values
are set in the safety zone setting parameter.
Detector (installed in the machine)
←
←
Fig. 8.5
As shown in Fig. 8.5, the SAFZ signal is turned on and off when
workpiece holders 1 to 4 pass by the detector. The safety zone is set
according to the status of the SAFZ signal. The position along the X
–

axis
when the edge of the SAFZ signal rises is specified as one end of the
workpiece holder. The position when the edge of the SAFZ signal falls
is specified as the other end of the workpiece holder.
G32 is used to specify detection of the positions of workpiece holders.
Before this command is issued, the workpiece holder detector must be
made ready.
Specify the command for movement along the X
–
axis during detection
after address X. The move direction can be specified as either the positive
or negative direction. When the direction is specified as positive, the
detection start position must be at a more negative position than that of
workpiece holder 1. In addition, the distance between the detection start
position and workpiece holder 1 must be sufficient for the velocity to be
constant. Workpiece holders are detected in ascending order of the holder
numbers, such as 1, 2, 3, and 4. When the move direction is specified as
negative, workpiece holders are detected in descending order, such as 4,
3, 2, 1. Other conditions are the same as for positive movement. Specify
the feedrate during detection in F (mm/min, 0.01 inch/min) in the same
way as that during usual interpolation.
The positions of the workpiece holders are obtained from the specified
machine position when the edge of the workpiece holder position detector
signal (SAFZ) rises of falls. However, the actual machine position
contains an error such as servo delay unlike the specified machine
position. Compensate the error using individual numeric valuers after
addresses P and Q. Namely, specify the compensation when the edge of
the SAFZ signal rises with the numeric value after address P, and the
compensation when the edge of the SAFZ signal falls with the numeric
value after address Q.
8.5
AUTOMATIC
SETTING
Workpiece holder
position detector signal
(input) SAFZ <X1004#1>
8.5.1
Workpiece Holder
Detection Command