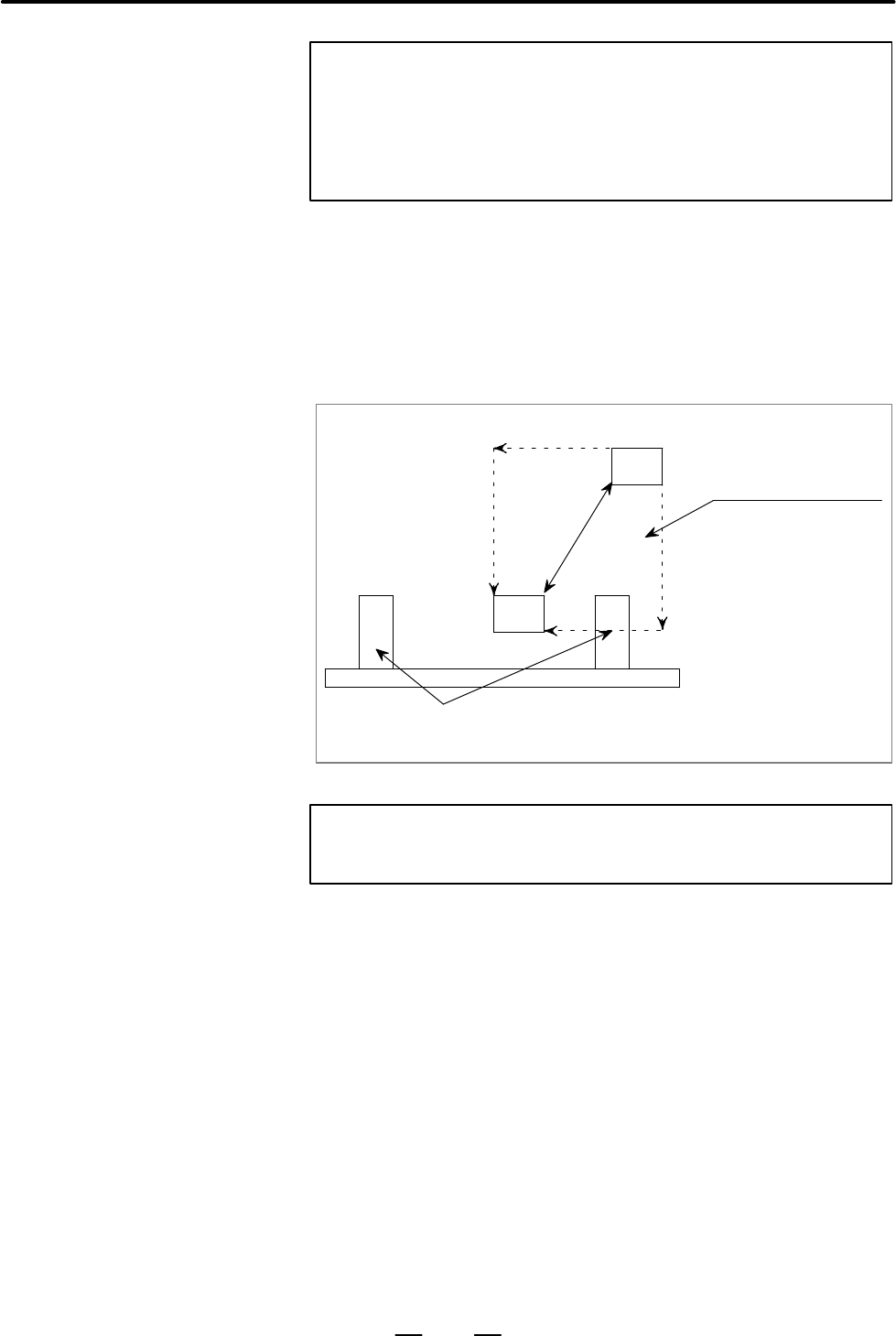 10. WORKPIECE HOLDER INTERFERENCE
AVOIDANCE FUNCTION
166
CAUTION
After the *NFIN signal has been set to 0, at least 48 ms is
required for the *PE signal to be set to 0. If this period is not
provided, the *PE signal may not be used to set the PF and
NBL signals to 0 and set the WHAL signal to 1.
During automatic operation, the WHAL signal is set to 1 for any
positioning operation that may cause the tool area to interfere with the
workpiece holder area. (Fig. 10.1(b).)
When manual operation is performed, the WHAL signal is set to 1 only
after the tool enters an interference area.
B
Area within dotted line:
Tool path assumed to be
interference.
Tool
Area for workpiece holder
Fig. 10.1 (b) Positioning from A to B
NOTE
See also Section 10.2.
Check of interference
area