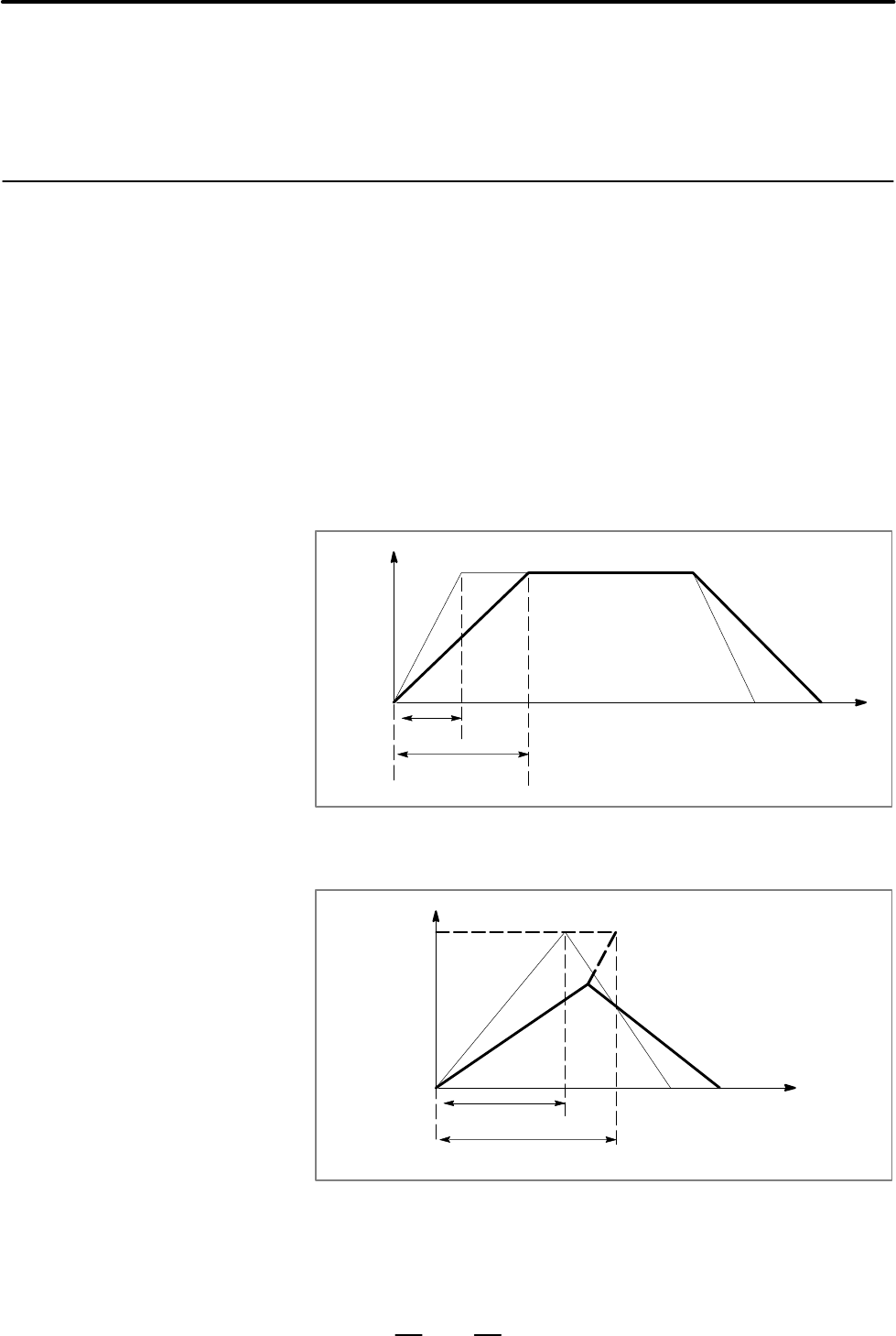 11. CONTROL FUNCTION
179
An override can be applied to the rapid traverse linear
acceleration/deceleration time constant for the X
–
and Y
–
axes. The
override can be selected within a range of 1 to 100%, in 1% steps.
This function allows the user to adjust the time constant as follows: First,
set the time constant corresponding to the maximum
acceleration/deceleration, then apply an override according to the weight
of the workpiece to be machined, thus obtaining the optimum time
constant.
Finer adjustment is possible when this function is used together with that
for setting the time constant to one of seven levels according to the
positioning distance.
Time
T
Speed
T
Speed
Time
11.5
RAPID TRAVERSE
TIME CONSTANT
OVERRIDE
General
Rapid traverse
positioning
Constant positioning
time control