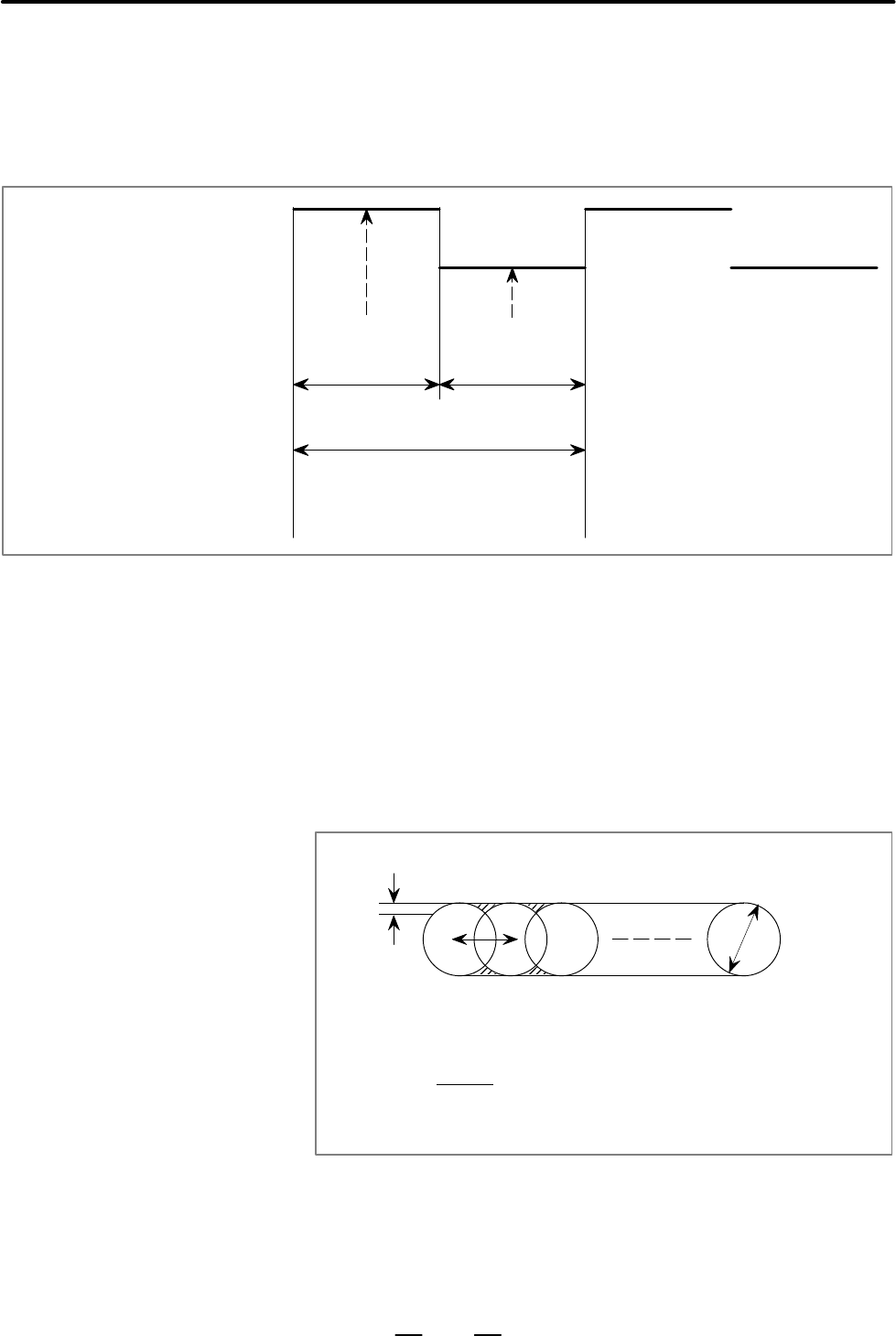 3. PRESSING FUNCTION
48
Nibbling means sequential repeated punching without stopping press
motion.
Assume Tt be the time required for one
–
cycle press motion. The
remaining time obtained by subtracting punching time Tp from Tt (or, Ti
= Tt
–

Tp) is the time allowable for positioning.
Lower dead
point
Upper dead
point
Tt
One cycle in press motion
The maximum distance (maximum pitch) which can be positioned in time
Ti is limited by various conditions, such as machine, servo motor, and
others as well as time Ti.
In this NC, the maximum nibbling pitch determined by these conditions
is preset as a parameter.
On the other hand, the nibbling pitch is commanded by a program. If the
commanded pitch exceeds the maximum pitch preset by the parameter,
an alarm is produced.
Since this pitch can be specified directly, programming can be done, while
taking the scallop into consideration.
d
p
Scallop s
The relation between pitch p and scallop s is as shown below in case of
linear nibbling
2
where d: Tool diameter
Ǹ
3.3
NIBBLING FUNCTION