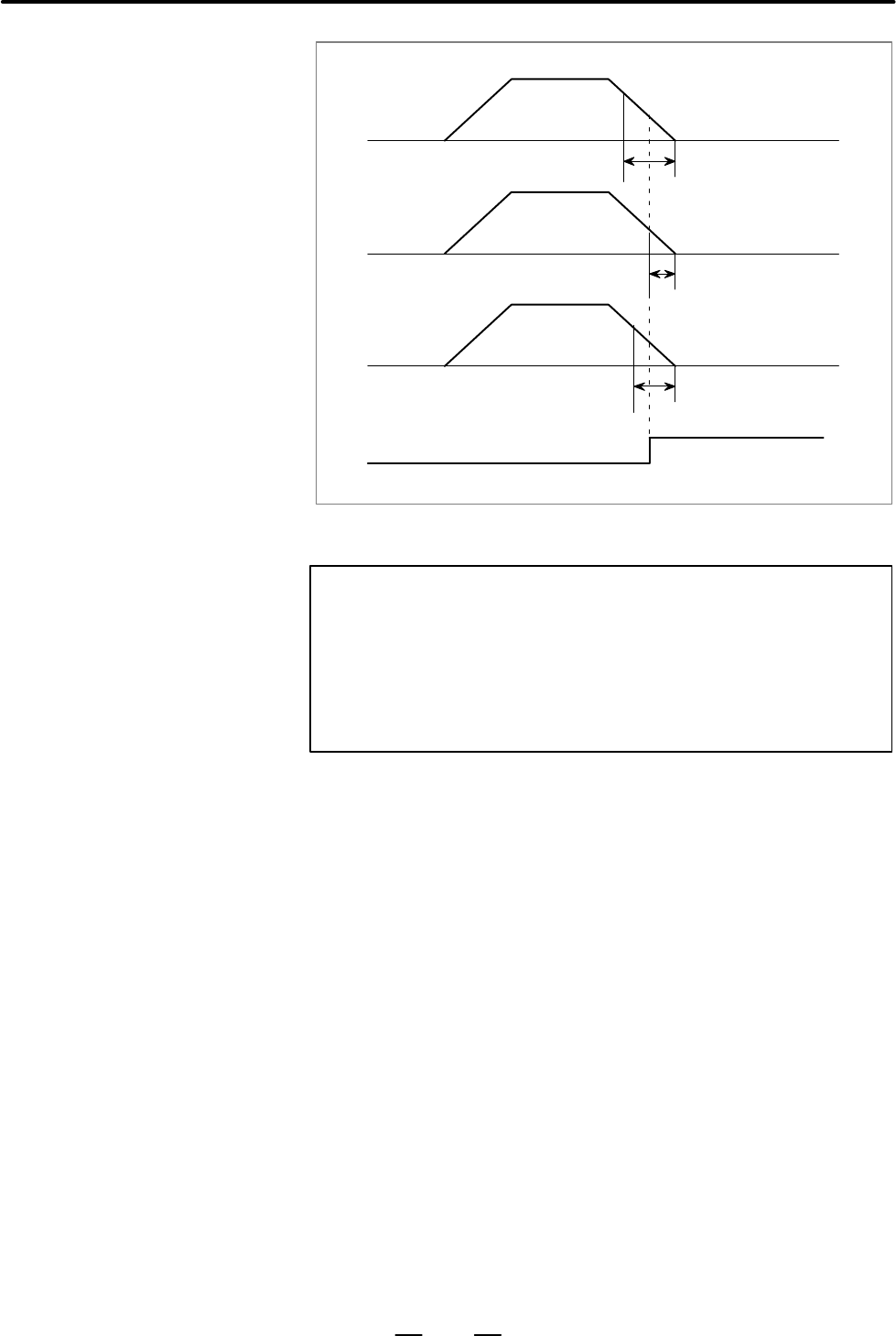 3. PRESSING FUNCTION
54
PF
Fig. 3.5.1 (b) Quick generation of the PF signal
NOTE
The timer for quick generation of the PF signal can be set
for up to seven steps for the X
–
and Y
–
axes or up to three
steps for the C
–
axis using parameters KLV (No.16050#7)
and KLC (No.16050#4) according to the positioning
distance.
With the X
–
and Y
–
axes, the PF signal can be set to 1 with parameter PFE
(No. 16001#1) and PE2 (No. 16001#3) when the absolute value of the
positional deviation becomes equal to or less than the value set in
parameter 16010. The quick timer described above is enabled when the
PF signal is set to 1.
To clamp the hit rate, the shortest time required for the steps from setting
the *PFIN signal to 0 to setting the PF signal to 1 can be specified with
parameter 16036. The PF signal is not set to 1 until the specified time
elapses even when the tool completes positioning for the next block and
all conditions for setting the PF signal to 1 are already satisfied after the
*PFIN signal goes to 0.
In the block between the M code for entering the forming mode (setting
in parameter 16008) and the M code for canceling the forming mode
(setting in parameter 16009), the PF signal goes to 1 after the time set in
parameter 16032 elapses. When the time set in parameter 16033 elapses
after the *PFIN signal goes to 0, processing goes to the next block.
(See Fig. 3.5.1 (c).)