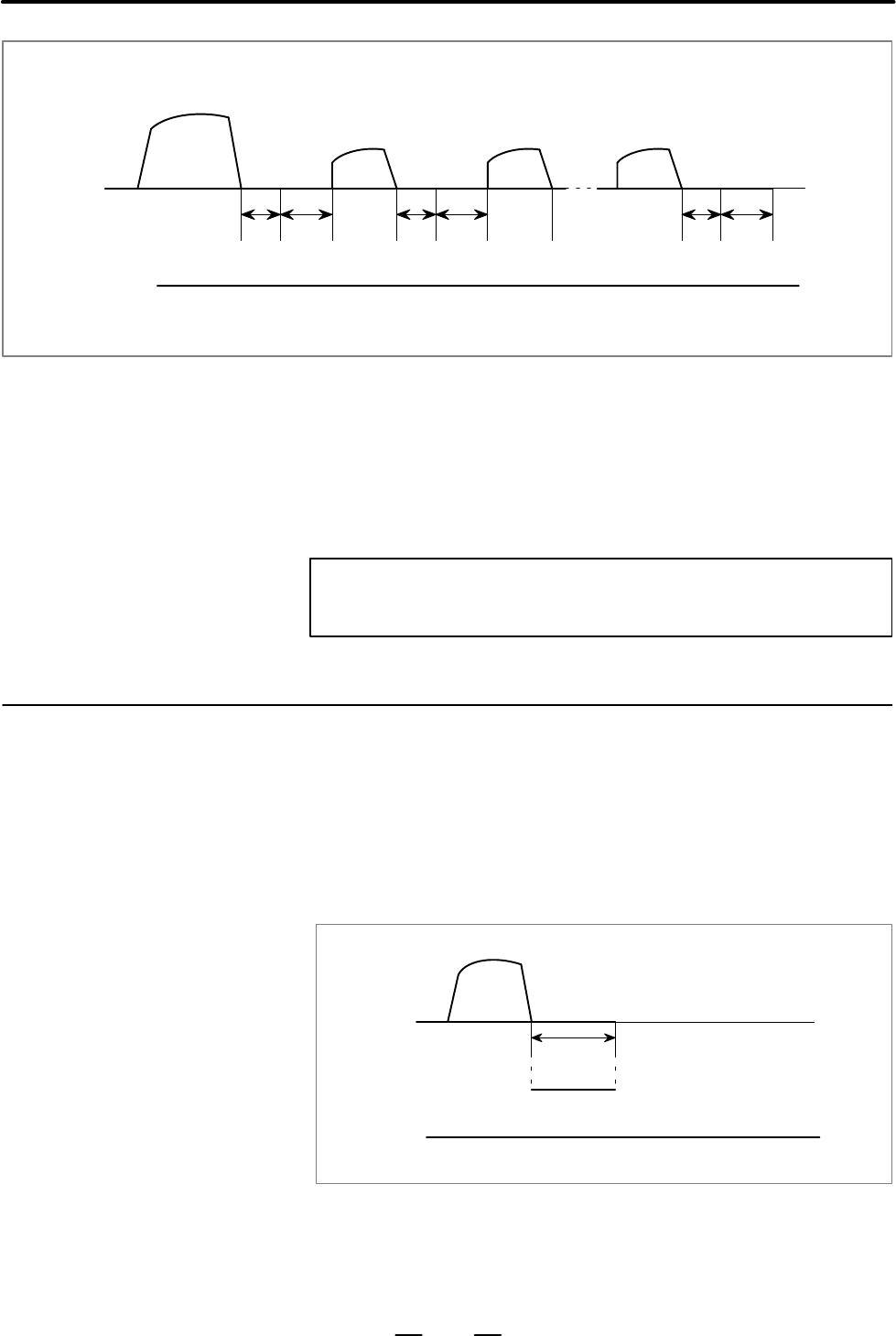 3. PRESSING FUNCTION
61
Positioning to the first
punch point
T
1
: Time set in parameter 16034
T
2
: Time set in parameter 16031
T
1
Next block
Axial
movement
Positioning to the last
punch point
T
2
T
1
T
2
T
1
T
2
PFL
Fig. 3.5.4 (b) Nibbling when the PFL signal is 1
When the PFL changes from 1 to 0, the tool completes positioning for the
pitch, the time set in parameter 16034 elapses, then the PF and NBL
signals go to 1. When the PFL changes from 0 to 1, the tool completes
positioning for the pitch, the press stop (*PE) signal goes to 0, then the
PF and NBL signals go to 0. These operations are the same as those when
nibbling starts and ends. (See Subsection 3.5.2)
NOTE
The PFL signal is effective for manual press operation.
When the press start lock (PFL) signal is 1 during tape or memory
operation, DPF signal is set to 1, not the press start (PF) signal. To lock
the press start operation due to some reason related to the machine, the
automatic operation of the CNC can be stopped according to the
supervision of the DPF signal if necessary, or the CNC can be made to
enter the alarm state with the external data input function.
The DPF signal goes to 0 after the time set in parameter 16031 elapses,
then the next block is executed.
Time set in parameter 16031
PFL
Axial
movement
Next block
DPF
3.5.5
Press Start Assistance
Signal (Output)
DPF <F230#6>