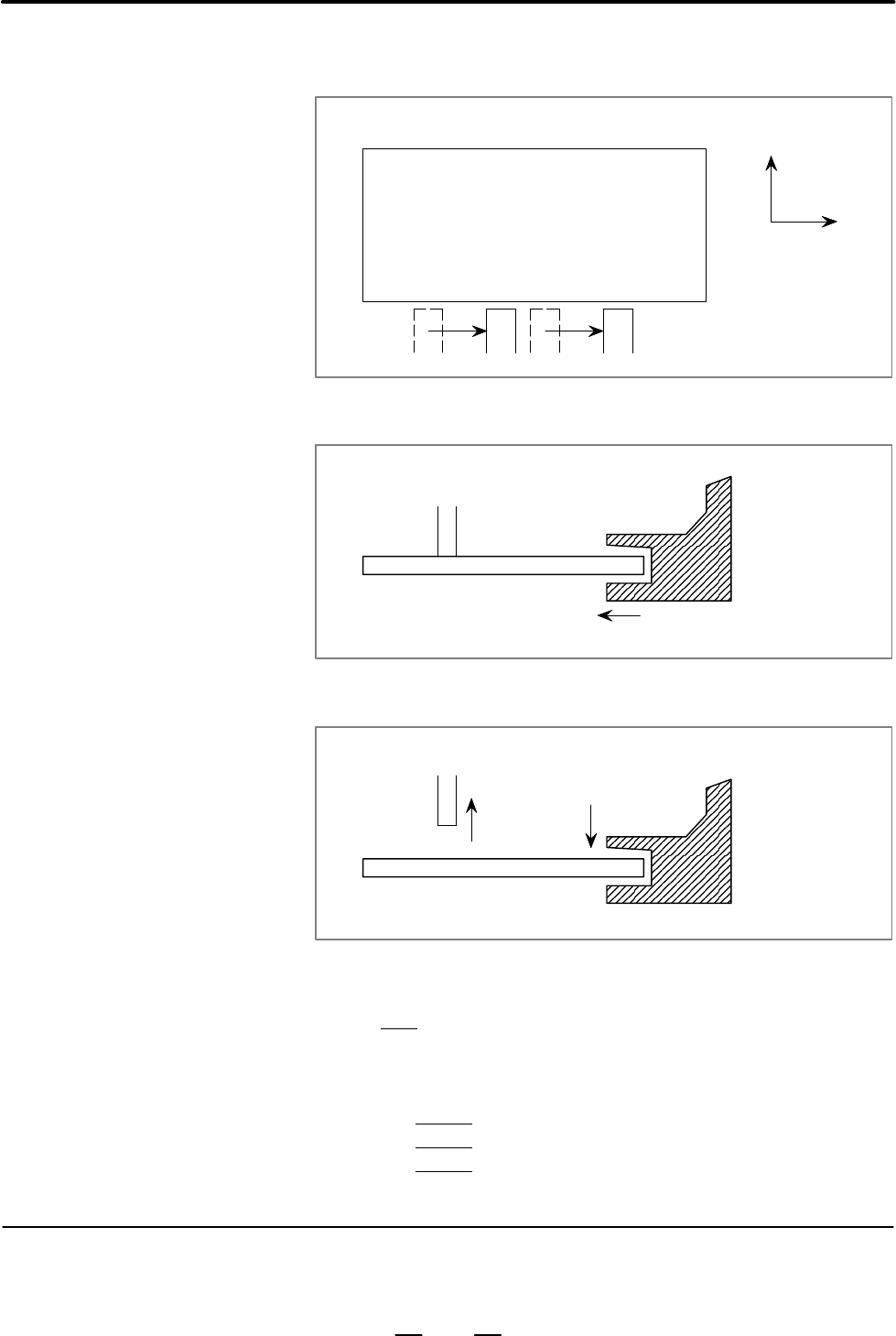 4. FUNCTIONS TO SIMPLIFY PROGRAMMING
71
3)
The workpiece holder moves in the X
–
axis direction to relocate the
hold position.
X
Y
4)
The workpiece holder moves in the Y
–
axis direction to return to the
position where it can hold the workpiece.
5)
The claw of the workpiece holder is closed to hold the workpiece, and
the clamper lifts and separates from the workpiece concurrently.
A series of the above operation can be done by one
–

block command
including G function.
G75X x
;
The above command is executed by being divided into the following 5
blocks.
1 M10;
2 G70G91Y y
R
;
;
R
;
5M11;
Refer to parameters No.16209 and 16210 in the parameter manual
Parameter