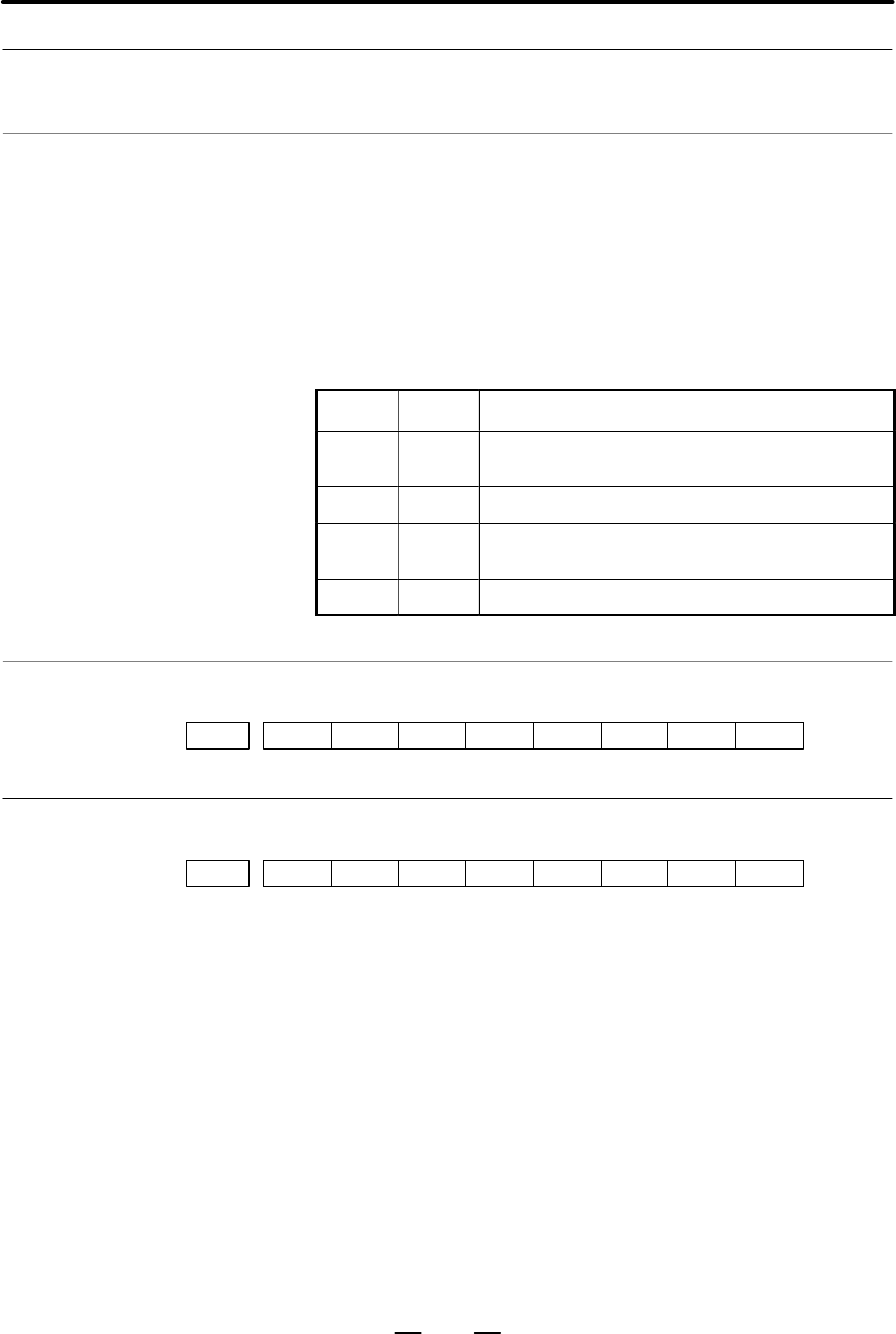 4. FUNCTIONS TO SIMPLIFY PROGRAMMING
74
[Classification]
Input signal
[Function]
The signals can set the method used for machining multiple workpieces.
These signals are effective when the MLP bit (bit 3 of parameter 16201)
is set to 1. Generally, the signals must be changed while the CNC is in
the reset state.
MLP1
MLP2
Method used to machine multiple workpieces
0
0
The command for machining multiple workpieces is not
used.
1
0
Trial machining when machining multiple workpieces
0
1
Remainder machining after trial machining when ma-
chining multiple workpieces
1
1
Complete machining of multiple workpieces
#7
G231
MLP2
#0
MLP1
#7
16201
MLP
#2
MPC
MPC
When the number of machined workpieces is counted in
multiple
–
workpiece machining:
0 :
The number of actually machined workpieces is counted.
1 :
The number is incremented by one when complete machining or
remainder machining is executed (but not when trial machining is
executed).
MLP
Setting for taking multiple workpieces depends on:
0 :
The set parameter (No.16206).
1 :
A signal (MLP1 or MLP2) input from the PMC machine.
Signal
setting signal
MLP1, MLP2<G231#0,#1>
Signal address
Parameter