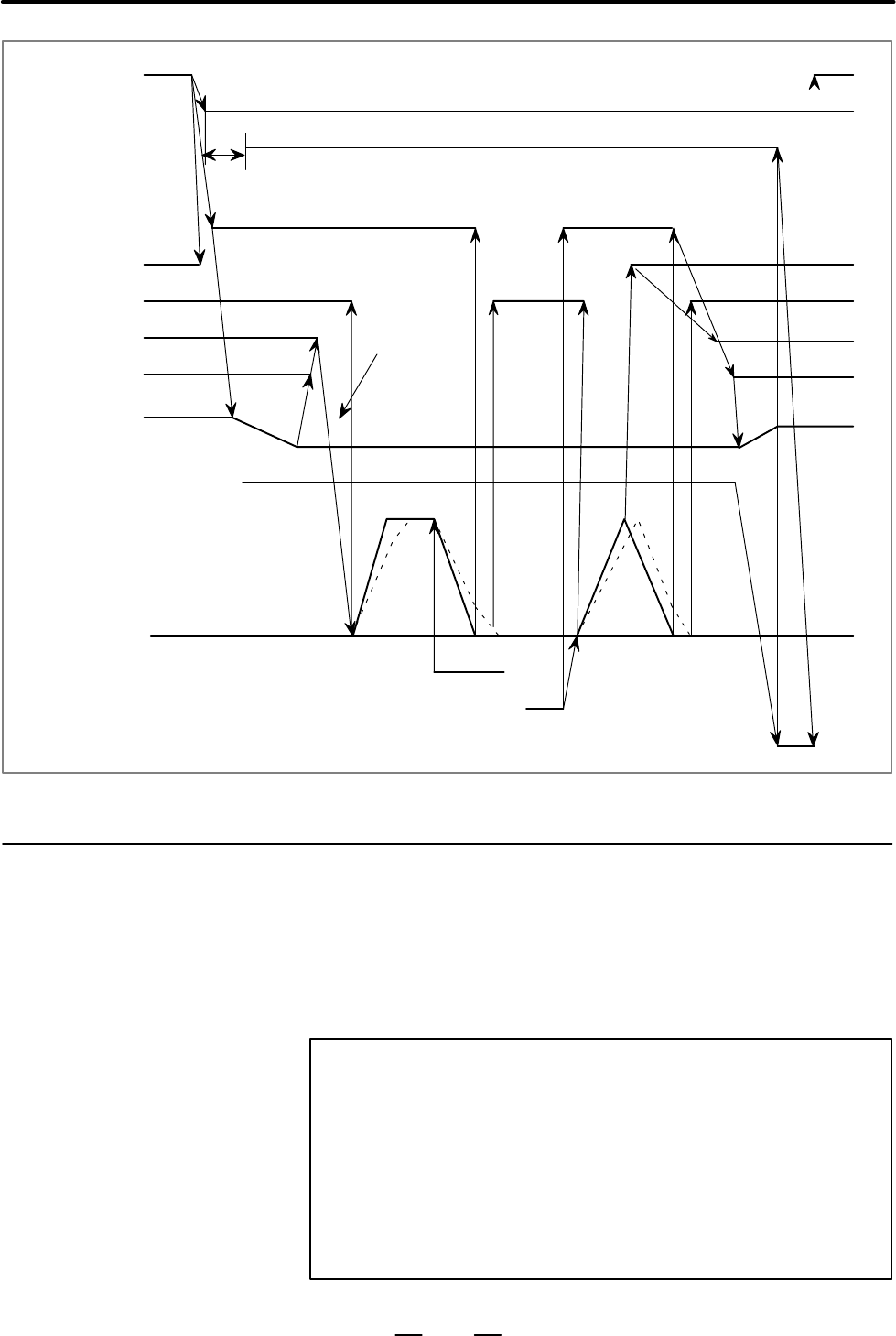 5. TOOL FUNCTION (T FUNCTION)
88
Axis
movement
TMF
0
1
Read T code
T code signal
Mechanical
clamp by shot
pin
Operation for
T code signal
Movement of axis
FIN
0
Next operation
Release
Fig. 5.3.3
The station number (tool number) being set when the power is turned on
is displayed on the position display screen. The number to be displayed
should be set to a PMC address <G234
–
G237>.
The station number (Tool number) selected present after the power supply
is turned on can be displayed in the position display in case of the machine
which does not do the turret indexing (No T axis control).
Input in binary code of 32 points.
CAUTION
1
Set the data to PMC address <G234
–
G237> within 2 sec
after power is turned on.
2
This signal becomes effective when parameter PWT (No.
16262#2) is set to 1.
When parameter JGT (No.16262#1)=1, T codes can be
displayed on the position display screen in the Jog mode by
the signals TI00 to TI31.
5.3.4
T Code Display Signal